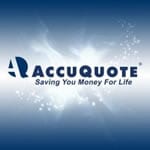 If you have dependents, getting life insurance becomes a practical choice, and Accuquote advertises that it can help you with that choice. You will have peace mind that your family will have the means to continue living comfortably in the event of your untimely demise.
Many people however, find that getting insurance policies can be quite expensive. Moreover, insurance agents can be very intimidating as they sometimes appear to be pushing you to get a policy just so they can get their commission from the transaction. Because of this, some people who are really interested in getting insurance for themselves are held back by their doubts and reservations about the system.
In today's modern times the internet has become an avenue for a lot of transactions. And getting life insurance coverage can now be conducted entirely online, which is more convenient and practical. Accuquote is one of the companies that can help you get life insurance, and they offer free policy quotes too.
Overview
Accuquote has been around since 1994 and it has kept a good reputation through the years. It offers a system online where you can ask for a quote on life insurance that is most applicable to your specific situation. The company will then provide you with a comparison chart of the term life insurance quotes from different insurers. Through this method you will be able to compare prices and terms and find the best value on life insurance that's best suited to your needs.
The Claim
Accuquote claims that it works independently from the insurance companies that they are connected with. This allows them to be objective in their work, as they can provide consumers with accurate data regarding different insurance policies without the need to endorse a particular insurance company. As an independent firm, Accuquote also monitors all financial aspects of insurance companies in order to keep updated with all the rates, features, and financial strength of all the companies that they are affiliated with. And best of all, they give free insurance quotes to interested clients.
The Hype
With Accuquote, clients are given a pleasant atmosphere when inquiring about life insurance. First, they provide you with insurance quotes based on your position in life for free. And then they will assist you in finding the right company that offers the best rate for your particular type of policy. Consumers like this new method, as it is simple, convenient, and less confusing.
The Cost
The cost of your life insurance will depend upon the type of policy you choose. You can be sure, however, that there is a standard pricing system for premiums on life insurance because there is a standard pricing structure being followed by all insurance companies. However, you can choose from the different offers of insurance companies and go for the type of policy that offers a better coverage for the same price. Accuquote gets their money from the insurance companies, so their service is free to use.
The Commitment
Before signing up for a life insurance policy, you should scrutinize and compare the offers of different companies first. Accuquote helps you in this aspect, as they will provide you with a price comparison report from different companies. You should then analyze the report carefully and ask the agents and staff any questions or concerns that you have in mind. You should also make sure that you pick the type of policy that you can afford, as having lapsed payments can terminate your policy.
Evaluation
Accuquote offers a very helpful service to people who are interested in getting life insurance policies. The company makes the method easy, as you can do all the transactions from getting quotes to buying policies online. As an independent agency, Accuquote can recommend the best company that offers the most practical price for your chosen life insurance plan.
Final Review of Accuquote
Yes, Accuquote is a very efficient agency and the company represents reputable life insurance corporations like Prudential Life, Met Life, and ING. They offer free insurance comparison reports too, and this will help you get started on getting a policy. However, keep in mind that the agents of Accuquote are still working for a living. And like other insurance agents, they are also after sales for the commission.
Our Recommendation
We recommend that you get life insurance to secure the future of your family. And we also recommend the services of Accuquote. They seem to really be poised to help you evaluate your financial standing, and they can also help you find the best deals in insurance policies. Since it's free and low pressure, it doesn't hurt to give it a try.
What do you think? Does Accuquote really work?