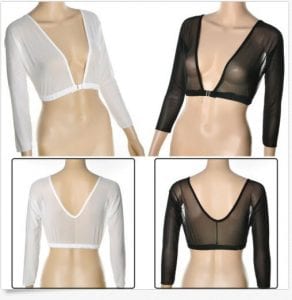 When it comes to excess weight there are different areas of the body where it likes to accumulate. For women especially it seems to be the upper arms that give them a lot of problems. This effects almost every type of top they are going to wear. A good option to help hide and control the fat in this area would be Amazing Arms.
What Is Amazing Arms?
This is a product that came out on the market several years ago. Amazing Arms is marketed as an instant slimming garment that covers your arms from wrists right up to your shoulders. It's a way to get the coverage you want, without having to wear a full-body slimmer, but how well does it stay in place, is it comfortable, and does it work?
Dealing With Under Arm Flab

The excess fat in this area is common when a person is overweight. An additional problem is when an individual loses weight and then they are left with the sagging skin. This can be just as troublesome as the original fat was. For some people, they find that having surgery for this is the best alternative to always trying to camouflage it.
Amazing Arms Is A Temporary Solution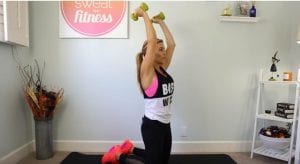 Many body slimming products out there get a lot of attention due to the instant slimming they provide, and are definitely riding a trend in recent years. Some people use them to cover up troublesome areas, while others use them as a catalyst to more physical activity and better eating habits, and reap the benefits of instant compliments and an improved appearance. But unless you are treating the underlying problem, this is just a temporary fix, and when you take them off you'll be back to square one unless you are actively working on a permanent or long term fix. There are plenty of great exercises that can be done to help correct this problem.
What Will Amazing Arms Do?
The makers of Amazing Arms say you can go from flabby to fabulous in mere seconds, and that you can get thinner and slimmer arms in an instant. It's important to note that they are referring to your appearance here, and not the actual shape that your arms are in, which will remain the same.
How Do Amazing Arms Work?
According to those who promote it the product is supposed to give firm support the arm area. Making it look slimmer and tone. This is supposed to be accomplished as a result of the style and type of material. It is an undergarment. Any type of outerwear can be worn on top of it. You should not be able to detect that Amazing Arms is being worn at all.
Is Amazing Arms Comfortable?
The promoters claim that even though the product can create a slimmer look to the arms the material is lightweight and comfortable.
The Background of Amazing Arms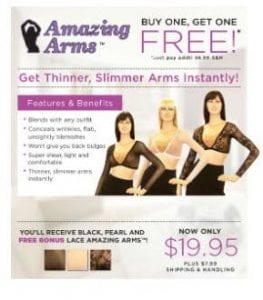 Amazing Arms was one of the As Seen On TV products that caused quite a stir when it first came on the market. It looked like the intention was to create a lot of hype through marketing and make as many sales as possible, then let it fizzle out.
Still Available
Although the TV offer is long gone there were plenty of other outlets that see it as a viable product. As with many of the As Seen On TV they come from China. The supplier in China for Amazing Arms decided to take this particular product direct to market even though they are predominantly wholesalers.
Where Can You Purchase Amazing Arms?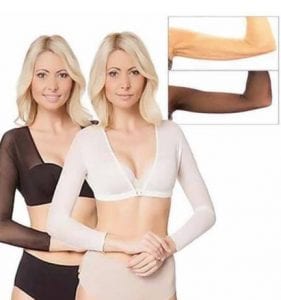 As mentioned they can be purchased from China through the wholesaler Ali Express. They now come in a variety of different styles and materials so the prices will vary. When you go to their platform there is a collection of different sellers that are offering the Amazing Arms. There are also several other brands that follow the same concept as being a slimming garment.
Ebay: The original Amazing Arms can be bought through several Ebay stores. The prices will vary but they around $5.95.
Walmart: Even Walmart is advertising them online. Giving clear indication that they will be shipped directly from a Chinese supplier.
Amazon: You may see that you can buy Amazing Arms at Amazon but further investigation will reveal that it takes you to a page where there are other types of underarm slimming wear.
The Reviews
Many of the reviews for this product have disappeared since it is no longer being sold through a AS Seen On TV platform. The ones that are still around are mixed with a lot complaining that they don't really work. Those dissatisfied state that the material doesn't have enough body to it to create the firmness that is needed to camouflage the excess fat or sagging skin.
Other Options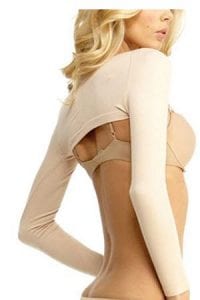 Rather than going for an underarm slim wear that seems to be not nearly as popular as it once was you may want to go for one that seems to living up a lot more to its expectations. This would be Slim Me. This product is getting good reviews. Although it may cost a little more it is worth it if you are going to get the results that you are looking for. What is the point of paying for something that could disappoint you even though it doesn't cost that much.
The Rest of the Look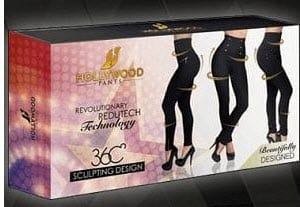 Chances are if you are dealing with underarm fat and flat you are also experiencing the same problem with your lower body. Fortunately, there are lots of slim wear that helps with the thighs and hips. One that may be of interest is Hollywood Pants.