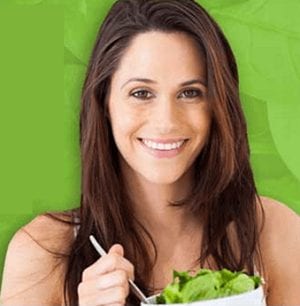 Its the beginning of a New Year and a lot of people have added losing weight to their New Year's resolutions list. We thought that maybe you would want to see whether a product like Appethyl could help you with this.
Overview
Yet another diet supplement, but this time this one called Appethyl is focusing on suppressing the appetite, and is offering it as a all natural way of being able to do this. The pure product is spinach, yet simple as it may sound the product is being supported with clinical studies that show why something as simple and natural as spinach can have a dramatic effect on the appetite. The big question that is going to be raised is, then why not just buy spinach in it's raw form and eat it this way rather than buy Appethyl?
The Claim
The Company claims that they are preparing the spinach in a patent pending way that allows for the components that work in the spinach to be released so they can be used by the body.The company claims that Appethyl will help to reduce cravings and hunger and promote significant weight loss.
The Hype
The marketing material does very well at drawing the attention to all the wants of those who desire to lose weight. One of the biggest issues that comes with dieting is the small portions or non filling foods that are consumed and the dieter is always left feeling hungry and eventually gives into their hunger and cravings. Appethyl addresses this problem. The second big concern is the use of supplements that are chemical in nature, and this also has been handled by this product as it is being promoted as 100% natural.
The Cost
The cost for Appethyl is $49.95 plus $7.95 shipping and handling. This order is to supposed to cover a 30 day supply. Or you can join an auto ship plan which gives you a discounted rate. Your order would be shipped automatically every 30 days and you would be billed for it accordingly.
The Commitment
The product dose comes in individual packages so its simply a matter of remembering to take it each day according to directions. Now most often when we see any product that is helping with weight reduction there is usually somewhere in the promo material recommendations that you should also eat healthy and exercise. This is something that should just be assumed as being beneficial although it is not specifically pointed out in the Appethyl promo material.
Evaluation
The big question that we raised earlier is why not just eat a specific quantity of spinach per day? It would be a lot cheaper. According to the company, the human body doesn't have the enzymes needed to break down the thylakoids in the spinach which is responsible for being the appetite suppressant. Studies are also showing this to be true. The indications are that in order to release the thylakoids from the spinach it has to be crushed, filtered and centrifuged in order for this to happen. This would now make it time consuming for the average person to do this, and that would depend if it could even be done in the right manner.
Final Appethyl Review
We are going to give the Appethyl a Thumbs Up basing our trust on the scientific community in a sense. Researchers are showing positive results with thylakoids being a viable appetite suppressant. The marketing material for Appethyl is saying there is no known side effects to these, so we are trusting that it is safe. It does make one wonder though, if its a compound in a natural food that our body isn't able to use, then is it really something that we should be using in our body? This is a question for you to decide.
Our Recommendation
We have talked about the benefits of spinach before but in it's natural form. Before making your decision about buying Appethyl be sure to read through all of the promo material. There is lots of it and the Company has done an excellent job at providing a lot of information. There may be some things that you discover that indicates that the product is just not for you, for whatever reason. One thing you will note, is that the Company tells you that in order for thylakoids to be fully effective they need a certain amount of fat. This means if you are taking the Appethyl in a fruit drink or a smoothie then you will have to add some fat to it, but be sure to choose one of the good fats. The same applies if you are taking it with a meal, make sure the food being consumed has some fat to it.
What do you think? Does Appethyl work or not?