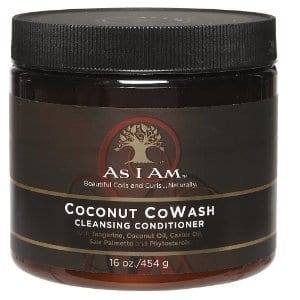 As I Am describes themselves as being hair care for "women of color". Their products are specifically designed for naturally curly hair, which sets it apart from most mass produced hair care products made for naturally straight hair. But how well does their product line really work, and what are real users saying after trying it out? As with most items these days, the proof lies in the social feedback it's getting, so we ran the numbers and are here with our report.
Overview
Product manufacturers have to cater to the demands of the masses, and that can leave a lot of people in a lurch if they don't fit within the confines of the majority. What this does is creates lots of niches for smaller-sized companies to see a need and fill it. That's what they're attempting to do here, and from most counts they're succeeding. It shouldn't be too hard because there's a built in audience just waiting for something to come along to make their hair more manageable, or at least less unruly.
The Claim
The makers of As I Am claim that their products are specially designed for those with coily and curly hair. They seem to be catering to those that are fed up with the lack of options they have when it comes to taking care of their hair. Each specific item makes its own claims, some say that they help to moisturize the hair, others say they relax it, and still others say they cleanse or condition your hair. These are supposed to be made with premium quality ingredients, yet another attempt to separate it from all of the other options out there.
The Hype
Since this is a specialty product it's going to get its share of attention from those that try it and like it. It seems to have something of a cult following of those that swear by it. It's also got some sleek packaging and is priced at a point that is designed to build value. All of this comes together to make for a very sharp product that most people will want to at least try out.
The Cost
As I Am ranges in cost by which products you buy, and how many of them you use in conjunction with each other. Overall it seems like the prices are reasonable, a bit more expensive than what you'll find in stores, but on par with the kind of high-end product you'll see in salons. The monthly cost of using a suite of their products would likely be around $50 and would allow you to choose 2-4 items to meet your needs.
The Commitment
Your commitment will either be the same or reduced compared to how much time you currently spend trying to get your hair to look good using mainstream hair care products. You may end up using several different products, which may be more than you're used to, but if they give you the kind of hair you've always wanted the extra time will be worth it. You might also find that you end up fixing the problems you're having with just one of their products, thereby keeping your involvement to a minimum and providing maximum results.
Evaluation
Most users have given the As I Am product line positive reviews. Some of the most popular products they have are the Coconut CoWash, the Cleansing Pudding, Hydration Elation, and their DoubleButter Cream. Hair is one of those things that's very subjective, so when you find a lot of women agreeing about the effectiveness of a product, that's rare. That's what sets this apart from other products like it, there seems to be a general consensus that they are effective, and provide noticeable results according to what they claim they can do.
The Grass is Greener
The funny thing is that those with straight hair want to make theirs curly and wavy, and those with naturally curly hair want it to be straight. It seems like no matter what hair you're born with it's not the right hair. But Chris Rock did an entire movie/documentary called Good Hair that explores the lengths that many black women go to to try to get their hair to look the way they want. Many times this includes dangerous chemicals, weaves, and other strange products and techniques designed to burn, fry, iron, or braid the hair into submission.
Final As I Am Review
We're giving As I Am products our Solid Try rating, based on the positive feedback they receive, as well as a lack of viable alternatives. When it comes to hair products, you'll never find one that gets unanimous reviews, so your best bet is to go with one that tips the scale to your favor. In this case we believe that you'll likely be satisfied, but there are always those that don't respond to certain products, or won't like what they see.
Our Recommendation
These products are definitely worth a try if you've been frustrated with commercially produced hair products, and your hair fits their description. The nice thing about hair care products is that no matter if you like them or not, they run out eventually, so you can always switch things up and try something else if you're not happy. And of course if you like the results you're getting it's easy enough to stay on with it.
What do you think? Does As I Am work or not?