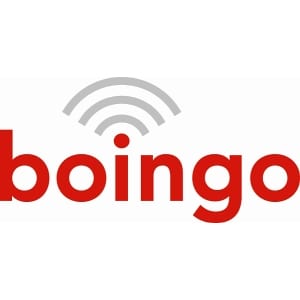 Boingo is taking on a pretty ambitious goal, to establish a worldwide network of wi-fi hotspots, accessible through one monthly membership fee. They're mostly located at airports, hotels, as well as coffee shops and cafes, making them very convenient for frequent or business travelers, of if they're available at your favorite local venue. But how is the service for the price?
Overview
You may not like Boingo because before they came along wi-fi was free in places like airports, Starbucks, and McDonald's. Now you can't log on to places like these anymore because they make you sign up with a Boingo account. Perhaps one day Google will set up its own network of free to use hotspots, but until then you're left with the choice of not connecting, or paying to connect with Boingo and paying for either a 24 hour pass, or a recurring monthly membership.
The Claim
Boingo claims to be the largest wi-fi network in the world, and they do this not necessarily by operating their own hotspots, but by adding already existing points to their network. They also claim that you don't have to enter into a contract to use their service, and that you can cancel at any time.
The Hype
The hype is that if you don't have a Boingo membership, you end up seeing Boingo hotspots all over the place. They definitely have an extensive network, but unless you frequent a place that's on their grid you might not get enough use out of it to justify the cost.
The Cost
The cost is one of the more attractive features of the Boingo service. It's just $10 a month, and right now they're even running a half-off promo for the first three months so you can try it out basically for a full 3 months for $15 and if you like it you can stay on for just $10 a month after that.
The Commitment
Trying to find a Boingo hotspot is sometimes harder than you would think. The mapping service that it has is not exactly pinpoint perfect so it can be a little frustrating. Once you're signed on though the quality of the connection has been described as ranging from really bad to really good, which can require a bit of patience and tolerance on your part, which can be hard to muster when you're already stressed from traveling.
Evaluation
Taking a trip abroad is the ultimate test for a Boingo membership, and just being able to use it in a few select locations would definitely be worth the cost of having it. It's almost cheap enough to just sign on for a monthly membership and forget about it, using it when the situation presents itself. For example, a one-day pass is &7.95 so it's only a few dollars more for an entire month of service. Rather than paying as you go it's seems a lot less hassle and potential expense to just go monthly.
However, in this economy you want to get value for your dollar, so it's really a matter of the coverage area meeting your needs, and the service providing fast enough speeds to get to the pages you want to visit, and make the calls you need to make. Unfortunately trying it out first hand is the only sure review method.
Common Complaints
Users have expressed plenty of displeasure from unsubscribing from Boingo, and say it's next to impossible to cancel the service. One user even said that she is resorting to disputing the charges through her credit card company, but it will be hard for her to do that since she willfully signed up. Apparently several people say this is a scam because they make it easy to get started but hard to terminate service.
Also, many people have said that the service is spotty, is slow when you actually can find a hotspot, and will charge your account if you inadvertently get logged onto their network as you pass through. This latter complaint is likely for the one-day service, and not a monthly plan.
Final Boingo Review
For the price, we would say that it can't hurt to give Boingo a try, especially if you have a trip planned in the near future. However, keep in mind that several users have said in no uncertain terms that they don't make it easy to un-enroll, so just be prepared, and contact their customers service well in advance to avoid any delays or additional payments.
Our Recommendation
We recommend trying out Boingo because of its low price. Only by seeing how the hotspots work for your location and phone will you be able to make up your mind of whether to keep it or not. Their already low price per month is on a %50 promo right now so you can get started with it on the cheap, and only stay on if it makes sense to.
What do you think? Does Boingo work or not?