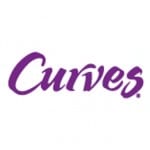 You may have heard about Curves, the gym for women, and wondered if it actually works. Today's modern gyms are usually full of testosterone-filled men grunting as they lift more weight than they probably should. Many women find this an undesirable place
Overview
Sorry fellas, this gym is ladies-only and that's how they want it. It was created by a husband and wife duo as an answer for women that want a positive, healthy environment filled with supportive and helpful people.
The Claim
The claim is that Curves is a safe and non-threatening environment for women to be able to work out and lose weight, no matter what shape they're in.
They do make a claim that their diet program allows you to achieve long-term weight loss without permanent dieting. This is an interesting claim, and could potentially work if you change your body's make-up. By speeding up the metabolism and keeping it charged up by creating new muscle you'd be able to re-introduce the foods you love and still maintain your body weight.
The Hype
There's not much hype at Curves, but it did undergo a popularity boost a few years back, even becoming the focus on an episode of The Simpsons. They don't make any sensational claims that you'll lose 20 pounds in 2 weeks. In fact, their website is so hype-free it's rather refreshing. They focus on empowering women, not duping them into false expectations like so many other weight-loss programs out there.
The Cost
The cost, when compared to other weight-loss programs is reasonable. There are joining fees that vary from location to location, but the monthly cost is a reported $35 per month. It seems that you can get it down to about $30 month if you agree to have it automatically taken out of your checking account.
When you consider that you're getting individualized attention and a somewhat exclusive club with everything you need for a full workout, it's almost a bargain.
The Commitment
Like any workout program you have to commit yourself to doing the exercises, to following the nutrition program, and tracking your progress. If the goal is long-term weight loss then you have to stay with the Curves long enough so that it becomes a part of your lifestyle.
They try to make it as easy as possible, by only requiring you to go in 3 times per week to get a full-body workout that only takes half an hour. This avoids a common mistake many dieting women make of overdoing it at the beginning and then burning themselves out.
Evaluation
Curves fills a big gaping hole in the market and is a wonderful idea for many women. Since most gyms are full of people that have already been working out for quite some time, they can be intimidating places to begin a workout program at. It can be hard looking at people that are fit and healthy when you are not.
It can be quite demotivating because it looks like those men and women are just naturally fit, but you didn't see the months and sometimes years of training it took to get them there. It's like looking at the after picture without seeing the before picture.
By being in a place filled with other women in the same condition, or even a worse condition than you are, it makes it easier to get started and to stick it through. Getting started is often the hardest part, and the time when you're most likely to give up. Overcoming this is key to success.
Our Final Curves Review: Better then a Normal Gym?
The core workout program for Curves is solid. It works out all parts of the body and avoids the common approach to working out that women take: spot treating certain areas. Instead of just working out the midsection to work on the abs, or the hips and thighs to make them smaller, or the buttocks to get the J-Lo booty, or the arms to get guns like Michelle Obama, they take an overall body treatment, which is the best way to go.
Our Recommendation
A Curves gym can be a great place for you to work out if you have issues with the way your body looks, or if you just want a place to go that's judgement and supportive people that will help you every step of the way. If you've always wanted to start working out, but the thought of going to a traditional gym turns you off, this is a great way to get the process of losing weight started. Who knows where it will take you!
What do you think? Does Curves really work?
[kkstarratings_custom_footer]