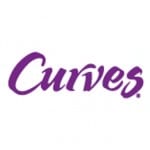 Curves is a ladies-only gym. Known to most as Curves or curves for women. This is an international fitness franchise. It was first introduced in 1992. It was founded by Gary and Diane Heavin. As of 2019, the franchise's locations have dropped in numbers as of recent. Curves is said to have close to 10,000 locations worldwide. Now they have 367 franchises as of 2019. They opened the very first curves in Harlingen, Texas in 1992. The company has worldwide popularity and success with its facilities spanning from the US, Canada, Mexico, Australia, New Zealand, and Japan to name a handful. Curves is a physical fitness gym designed specifically with women in mind.
What Does Curves Offer?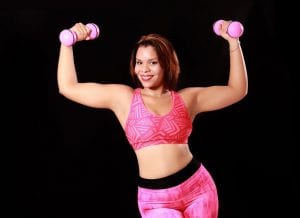 Curves gym for women offers a convenient workout for women. It gives you the ability to do strength tanning along with cardio and stretching. In just 30 minutes. Being able to commit to this type of workout out will give you a healthier and happier future. Both physically and mentally. Curves offers hydraulic resistance machines and equipment. As well as the support and knowledge of a curves coach helping you achieve your goals and provide you with inspiration.
What is a Curves Coach?
A Curves coach is someone who uses their background and skill set to help you on your journey to success. They are experts in the fitness field and help set up programs and give nutrient advice that is designed specifically for you and your goals. They will assist/ help you with safety. Meaning, making sure you are using correct form and posture in order to get the best out of the workouts without hurting yourself or putting you in danger. Another thing the coach/coaches offer is probably the biggest and best. That is offering motivation and inspiration. They are there to support you and cheer you on. Another big plus to having a coach is accountability. They take the time and care to keep track of your progression. So you can have that extra push or someone just to talk to about problems or questions you have.
What Classes Are Offer?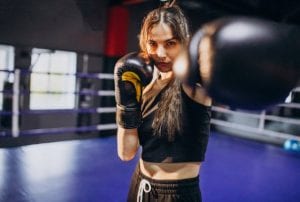 Boxing (Combining strength, coordination and balance)
Cardio ( Touches on strength, speed, power and flexibility)
Body Basics ( focus on functional movements)
Balance( Designed to help improve stability and your core strength)
 Fitness Equipment/Machinery Offered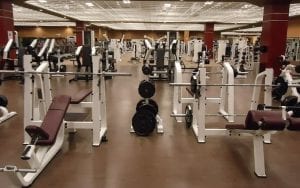 Legs
Seated leg extension curls
Seated leg press
Free standing Squat rack
Seated calf raises
Shoulders/ Back
Lat pull downs
Seated shoulder press
Standing shoulder shrugs
Chest
Seated peck deck
Seated chest press ( Hydraulic resistance)
Arms
Seated bicep curls
Standing bicep curls
Seated triceps pull downs
Standing triceps pull downs
Curves Membership Cost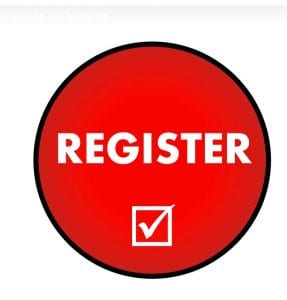 Curves is a franchise. Which means prices will vary or can vary from location to location. Having said that typically a curves membership starts at roughly $30.00-60.00 a month plus $100.00 to $150.00 initiation fee. Although some rough guidelines to prices. All curves fitness facilities offer various promotions.
Recently one of the promotions was new members will have the sign up/ initiation fees waved for first time members. Another promotion that has been offered at curves is a 20-35% off certain classes or certain months in order to get new faces and new members into curves. That why after that promotion is done they hope you will sign up for the year or at least another five or six months.
Which in return for that promotion they hope they will have a new member after your trail or promotion ends. This is a strategy most gyms offer both co-ed and curves. They know in order to have someone commit to a year they want to try out the facilities and see what is offered and if its right for them at that time and place.
Curves Customer Reviews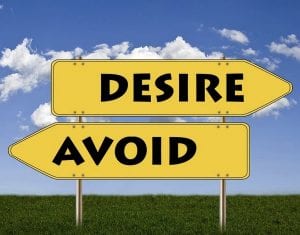 Users Have said the following
 It's a great 30-minute workout and there is wonderful support from the Coaches!

Wonderful, happy, healthy place to exercise! Thank you for caring so much about your members

It's a friendly powerful place to blossom as a woman while making new friends and achieving your personal goals. The combination of the work out Machines & Jillian Michaels video is a 30 minute Home Run!!

It's awesome. I had a great time learning about my muscles and my body. Every time I work out there I feel energized afterwards. The trainers are so nice but supportive.

Curves keeps me on track!!! Thanks Janna and staff.

Curves is my favorite place to work out. I started in 2003 and since then I have lost a total of 80lbs and kept it off. Also I'm now a Curves Coach.
Conclusion
Curves has been around for so long because it offers a great idea along with a plan to stay relevant and successful. It's a great idea to just have a woman's gym geared towards just females. If you ever have been to another gym or your local gym they can be very intimidating to a newcomer. As well as scary for females having to work out around a bunch of men.
These gyms are normally full of very physically fit people which can make you not want to come back and left feeling discouraged. This ruins your self-esteem and outlook on gyms right off the bat.
Curves is a totally different idea that has to come to fruition. With all-woman it makes you feel comfortable and empowered. Everyone is there to better themselves and all these women are at various degrees and levels of fitness.
This offers a great approach and has steps in place to help you actually succeed. I would recommend curves after doing my own research to a family member, friend or coworker. It has the right step up for a gym to succeed not only now but in 10 or 20 years from now.
Options
Not everyone wants to or can join a fitness club. That doesn't mean that there are not of additional resources available. It is worth checking out additional options.