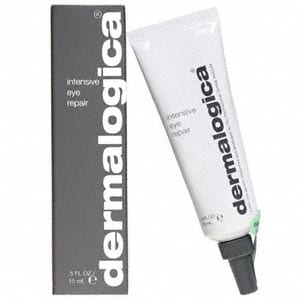 Dermalogica is a line of skin care products that can pretty much handle any ailment or concern you may have. They've got such a comprehensive offering that they have a system in place to help you narrow down which products you should use based on what area and problem you're having. This makes it easier to know what to go with. They also have real world reps that can help you choose what you need. But the question remains as to whether these products actually work or not.
Overview
The line up of Dermalogica includes products to cleanse your skin, tone it, exfoliate it, and moisturize it. Right there you've got most everything covered in the realm of skin care, but they also offer treatments for different parts of your face and body, including treatments for the eyes, products to help with sun protection, shaving help, as well as therapeutic treatments for the body.
The Claim
Dermalogica makes simple little claims about all of its different products, but nothing really outlandish like you'll find with other companies. They mostly list the different ingredients they use, and then describe the function of those ingredients. For example, with their cleansers they simply say that it's soap-free and that it will lift impurities from your skin, prepping it for further treatment. Nothing over the top like "Brand new skin in just 2 days!".
The Hype
The skin care industry is big business, and comes with its fair share of hype because everyone wants to look their best. When something like this works, it gets attention and people will start complimenting you on your new look. They'll ask what you did to get the results, and if you're feeling friendly enough you'll tell them. This creates a buzz and is word of mouth advertising in its rawest form.
The Cost
The costs can vary considerably between the different products. We've found that they range from $20 to $40 and up. It all depends on what area you're treating, the size of the bottle, and the ingredients it contains.
The Commitment
The skin is a funny thing because we typically don't think about it until it acts up or starts to show signs of aging. But in order to make it look and function at its best, we really need to take care of it, and that includes a daily skin care regimen. When you are using products like those made by Dermalogica you should commit to following the recommended instructions, and sticking with it pretty religiously so that you can see the best results. Skin responds best to small, consistent changes, and will improve naturally over time with repeated effort.
Evaluation
Dermalogica is one of only a handful of manufacturers that actually has dedicated stores where you can get assistance from authorized representatives. What this tells us is that they are willing to put their product out there like that, and aren't just hiding behind a website and selling their product online. It adds credibility to what they're doing, and shows that they're in it for the long term. A great way to go about this is to have a consultation with one of their reps, and then buy what they recommend online, from the comfort of home and at the best price.
There isn't much to dislike about Dermalogica, and they've managed to melt our skepticism. When we go into a review we take a guilty until proven innocent approach and make a product prove itself to us. We haven't found anything that would lead us to believe that you wouldn't benefit from using their products, and almost everyone that chimes in on it says that it works.
Final Dermalogica Review
Dermalogica is doing something right, because very few companies make as many different skin care products as they do, while still getting good reviews for all of them. No matter which product you go with, it seems you have a 9 out of 10 chance of liking it, based on feedback from real buyers. Those are pretty good odds, and something that doesn't happen very often in the skin care industry. Most skin care products on the market get mixed reviews because there are so many different skin types, and skin conditions, ages, and other factors that make it hard to treat everyone and everything with any degree of accuracy. But Dermalogica seems to have cracked the code and they get our Thumbs Up review.
Our Recommendation
You pretty much can't go wrong with any of the Dermalogica products, but the key is to choose the right one for your needs. At their main website you can use their software to help narrow down your choices, because it can be a bit overwhelming just browsing everything they make. If that doesn't help you as much as you thought it would, then you can visit with an actual person and they can give you an individual recommendation based on what they see and what you tell them.

What do you think? Does Dermalogica work or not?