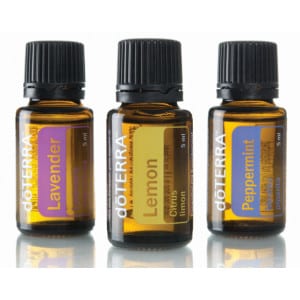 doTERRA is a company that provides essential oils as well as a business opportunity selling those oils. The two questions we're most often asked is whether the oils are good or not, and whether this is a business opportunity worth pursuing. We answer both questions below.
Overview
Essential oils have been pretty popular for several years now, and you can apply them in several different ways, depending on what you think is best for your specific situations. You can breathe them in, as part of an aromatherapy treatment, or you can add them to a bath and bathe with them. You can also add them to hot water and let the steam envelop you. You can also make a compress out of them for applying them to a specific part of the body. You can even ingest them, but make sure that you are following reliable advice from a trusted source if you go this route.
The Claim
doTERRA claims that their oils can help with a number of different conditions. They have specific oils that are used for their own unique characteristics, and they also have oil blends that combine different oils for a certain effect. The idea is that you browse their collection and choose an oil based on what you're trying to accomplish.
They also claim that you can make a part-time or full-time income selling and distributing their oils.
The Hype
This is considered a form of alternative medicine, and as such caries with it a bit of hype. This is due mostly to the fact that the medical community usually wants no part in treatments like these, so you usually end up with no clinical studies as to the effectiveness and have to base your decision on anecdotal evidence, and peer feedback.
The Cost
The cost of doTERRA oils ranges from around $20 to $50 per bottle, depending on which one you go with.
If you want to get in on the business opportunity it's a $35 fee, plus the cost of the oils you need to buy in order to qualify for payments each month. You are then able to buy the products at a $25 discount, which essentially means you are earning a 25% commission on any sales you make. So if you sell a $30 oil, you'll make $7.50. It doesn't take a lot of math to see that you'd have to sell a lot of bottles to make a full-time income. For example, if you wanted to make $3000 a month, with the $30 bottle as an average price you'd need to sell 400 bottles per month. That's a lot of oil to move.
But this is where the lure of recruiting comes in. It's a way to spread the responsibility around, and bring in others to help you sell those 400 bottles, and hopefully plenty more. They give a basic example where if you just bring in 3 people, and they bring in 3 people, and each of those bring in 3 people… It's a classic example used in MLM business for years. The only problem is that this is exponential notation, and you're dealing with one region of the planet with a finite number of people, let alone people willing to get involved in this.
The Commitment
As far as using the oils you only need to commit to following the recommended instructions. As a business you'd want to commit the time and resources necessary to make it a success.
Evaluation
It's hard to find independent reviews when so many people have a vested interest in you buying some oil, or helping them to sell it. Luckily there have been those that have tried it out and sized it up against other essential oil manufacturers and have found that it does indeed hold up as a high quality oil. Those that have experienced success with it have tried essential oils before and have gotten good results, and said that the quality behind doTERRA is very high.
Evaluating the business opportunity is a bit trickier, because you'll hear from those that say it's great and want you to join on, and you'll hear from those that are skeptical of any MLM or network marketing business, especially those surrounding a health product, and especially those surrounding an alternative medicine product.
Final doTERRA Review
doTERRA oils stand up to scrutiny, and have been tested by those that don't have any affiliation with the company, and have proven to be effective, at least in some cases. It's a good idea to do a lot of research into essential oils in general before deciding if this is something you can get behind or not. If you can, then their oils seem to be on par with other proven winners.
As far as using this as a way to earn money, anytime you are relying on recruiting as a big part of the income you're hoping to generate, you're going to run into a problem because there is a finite number of people that will even buy essential oils, no matter how good they are, and an even more finite number of people that want to sell them. Eventually you've hit up everyone that wants them, and wants to sell them, and then you're relying on repeat orders from existing customers.
Our Recommendation
From all third-party reports, i.e. not testimonials, and not claims from reps trying to make a sale, the oils do seem to be of high quality, and if you have decided to use essential oils as part of a comprehensive plan of health and well-being, they should serve you well. As far as a business strategy and earning an additional income from home, there may be better opportunities out there for you, but the low cost to get started, and the fact that they don't charge a monthly fee to have your own website makes this something you may want to try. Just be aware that you will have to make a minimum purchase each month to be eligible for payment, so look at the numbers closely to see if it makes sense.
What do you think? Does doTERRA work or not?