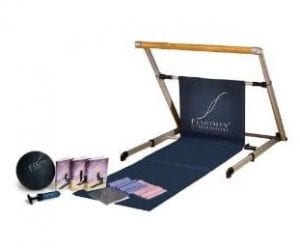 Fitness is important to many people. There are several different types of exercise apparatus that are currently out on the market. Finding one that will give you an all-body workout can be difficult. The new Fitness evolved. Fluidity may be exactly what you are looking for.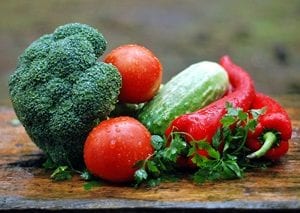 What is The Ultimate Fluidity Barre System?
The Fluidity Barre System is a complete workout and healthy eating system that includes:
Fluidity Barre with Matt
Ball
Pump
DVD's for Advanced, Intermediate and Beginner Level workouts
Healthy Eating Guide
The goal of this system is designed to achieve is an optimum fitness level which also establishes correct body alignment.
The Fluidity Barre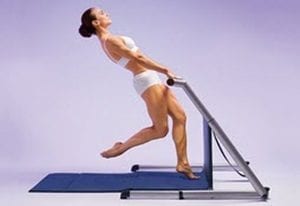 The Fluidity Barre is a patented design, one of a kind, state of the art type of fitness equipment. One of the functions of the fluidity barre is to train the body into perfect alignment. This Barre was designed to help prevent injury and falls while working out. This equipment is excellent for restoring balance and symmetry aiding or reversing in pelvic floor dysfunction and even incontinence.
Is This System Strictly Designed for Dancers and Ballerinas?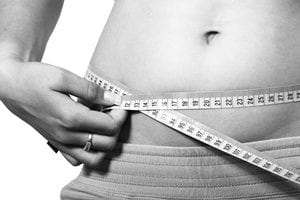 The simple answer is No. Although dancers and ballerinas could greatly benefit from using this system, it is designed to be used by anyone of all ages who would like to improve their overall fitness level.
How Do I Set Up the Fluidity Barre?
The Fluidity Barre arrives fully assembled.  It sets up in 5 easy steps for your convenience.
Step 1 – Pull the release levers on either side of the Unit
Step 2 – Lift the Barre in an upwards motion
Step 3 – Extend the horizontal legs towards you
Step 4 – Pull down the mat and fully extend it
Step 5 – Adjust the height to your hip height and level of flexibility
It is now set up and ready to use.
Once you are finished your workout, it simply folds down flat for easy storage.
The Main Features of the Fluidity Barre
The Fluidity Barre itself is made of all-natural wood. It is completely adjustable for different heights and flexibility levels. It has rubber-coated feet that prevent the unit from sliding on floors and also prevents scratching the floor's surface.
Easy Storage
The unit folds to 6 inches high and has wheels for easy space-saving storage. The patented design allows the user to push or pull against the resistance of their own body weight in all directions, by supporting 360 degrees integrated movement. The mat provides a comfortable surface to complete your workout on.
What are the Benefits of The Ultimate Fluidity Barre System?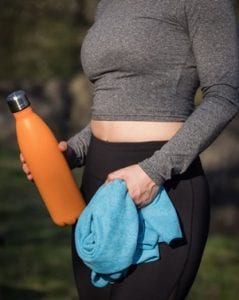 Pelvic Stability
This system has many health benefits. Using this system will provide pelvic stability by correcting the body's alignment. Proper body alignment is a very important element in how we move and function.
Core Strength
Performing weight-bearing exercises in all movements stabilizes the unit and the neutral pelvis area. The use of this equipment enhances the strength and functions of the diaphragm, the transverse abdominis, the multifidus, and the pelvic floor muscles.
Burns Calories
The Fluidity System burns calories faster than a cardio workout. While cardio workouts burn fat for 2 hours afterward, fluidity burns fat for 48 hours afterward. Burn more calories and faster with Fluidity. It has been proven that strength/resistance training works much faster at burning calories than cardio workouts.
Overall functional benefits
Improves core strength
Improves joint stability
Improves flexibility
Enhances Mobility
Improves Breathing
Strengthens Back
Strengthens pelvic floor muscles
Overall Beauty Benefits
Creates Flat Sculpted Abdominal Muscles
Improves Posture
Creates Strong, rounded shoulders
Creates a higher, tighter buttox
Creates lean lines and perfect curves
Creates beautiful thighs and calves by making them firmer and leaner.
How Often Do I Need To Workout?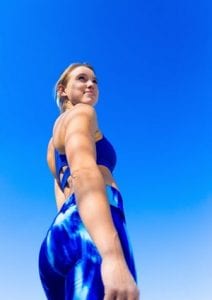 With the Ultimate Fluidity Barre System, you will see results by simply doing 2 thirty-minute workouts per week. It's that fast.
How Much Does the Ultimate Fluidity Barre System Cost?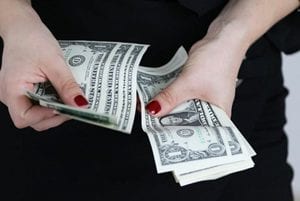 Currently this product is on sale for 30% off and offers free shipping. The cost is just $14.95 for a risk free 30 day trial, followed by 6 monthly payments of $96.57. There is also a Gold Upgrade Offer available of 1 easy payment of $594.35 which also includes a Real Class DVD, a Seat and Thigh DVD and Free Priority processing (Valued at $135).  Standard delivery time is approximately 3-4 weeks. This product comes with a 30 day money-back guarantee with no questions asked.
Reviews on the Ultimate Fluidity Barre System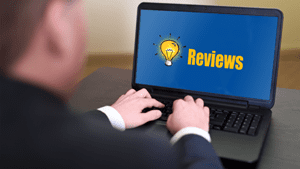 This product has received an overall rating of 4.4 out of 5 stars. 95% of users would recommend this product to family and friends.
Reviewer Comments
After using the fluidity, my stiffness problems improved tremendously, it has improved my flexibility and I no longer feel stiff when I get up in the morning.
It is amazing, in just a short time I am seeing results!
I purchased the Fluidity System after weight training became too difficult on my nerves. I like how my body is changing with the fluidity system and feel encouraged to stay on course.
This user says, I have used the bar to enhance my fitness regimen. My body is changing in the best ways and my flexibility has increased.
I use this product 3 times a week and it has really toned my body. I love the versatility of the exercises.
Start Your Own Business With Fluidity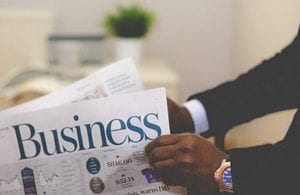 You have the ability to become an Ultimate Fluidity Barre Studio.
How Can I do This?
Contact Fluidity, and they will walk you through the process.
What Is Involved?
Whether you decide to utilize extra space you have available at home or rent commercial space, you have control over the size of classes you would like to hold. The commercial Fluidity Barres are available in singles and also in a dual user design which maximizes floor space. They all fold for easy convenient space saving storage. Fluidity offers exceptional instructor training and programming, which will give you the best level of expertise. Fluidity is the gold standard of corrective movement.
Physical Therapy and Rehabilitation Centers
This State of the art equipment can be used for injury rehabilitation and as part of a physical therapy program. But, if you are still not sure that this is the fitness system for you then make sure you do some comparisons so you will feel confident with your final choice.
Did You Know?
Did you know 95% of people experience pain and dysfunction due to being out of alignment?
Recommendation
We would highly recommend The Ultimate Fluidity Barre System as part of your regular exercise regime. Not only will it help to get fit and lose weight, but it also has many health and beauty benefits. It only requires a commitment of two 30 minute workouts a week.
Be sure to share this exciting information with your friends and family.
If you have an experience with the Ultimate Fluidity Barre System please share it with us.