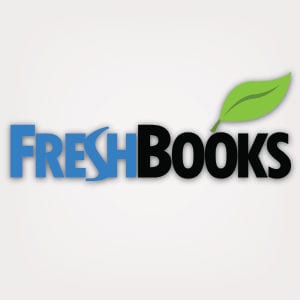 FreshBooks is a way to keep all of your accounting and other business practices online and in the cloud so you can access it from anywhere. It claims to be able to save you money and make things easier, but how well do users say it works?
Overview
If your business relies heavily on invoicing, billing, and other accounting practices you probably already have a system in place to handle it. Perhaps you've thought about moving everything to the cloud but didn't know quite how to do it. Or maybe you have just been sticking your head in the sand when it comes to accounting because you aren't good at math and frankly the whole process scares you to the point of helplessness. Whatever the case, if you could find a one-stop solution to these problems you'd likely try it out.
The Claim
The claim made by FreshBooks is that they make the billing process painless, and allow you to access all of your accounting software from multiple devices, including PCs, tablets, and smartphones. They say that their user interface makes accounting accessible, even if you've previously been intimidated by it. They say that their software updates itself automatically, so you never have to worry if you're using the latest and most secure version.
The Hype
The cloud is the hype here, with so many different services being offered in it. Even though it's technically been around for a long time, only in recent years have the benefits really been touted. But having your information remotely stored means you can access it from wherever you are, it's backed up, and it's stored securely.
The Cost
The cost of FreshBooks is dependent on how many clients you are managing. If you're a small business with 3 clients or fewer, you may be able to get by with just their free account. However, if your business has up to 25 clients you'll want to get their paid service at $20 a month. Anything more than 25 and it's $30 a month for an unlimited number of clients. There is also one additional upgrade you can choose at $40 a month, which allow you to give access to one other person, and also adds additional features that your business may need.
You don't need to give them a credit card to get started, and the free account doesn't expire. The 30 day trial refers to accounts large enough to warrant a monthly charge.
The Commitment
We wanted to see if there was a catch, if you had to sign up for a long-term commitment or pay up front to lock in such a low monthly rate. But this is not the case, you pay by the month and you have the ability to upgrade or downgrade your account at any time according to the needs of your business.
Evaluation
Every metric that we've looked at shows that users are satisfied with the service provided. Actual users rate it highly, and even professional critics seem to be impressed with what you can do, how secure your data is, and how easy it is to do the things required to run a successful business. Being able to access your information from remote locations is a big feature, and allows you to free yourself from your desktop and handle your accounting from basically anywhere you can get a signal.
What it really boils down to is will this software help you streamline your accounting so that you're saving time and money by using this to bill your clients over your current setup. The only real way to test that out is to try it for your specific business, because there are simply too many types of businesses with varying needs. You may get signed up and find that you only use a small fraction of the features included here. Or you may find that it doesn't quite suit all of your needs, and you'll have to keep searching for a service that does.
The customer service is something they talk up in their pitch, and even on the free account you have access to it. We tested out their customer service and found that it did live up to a several of their claims. After just one ring an English speaking, pleasant person was able to answer our questions every time. No pitch, no hassle, no miscommunication due to translation problems.
Final FreshBooks Review
Overall, FreshBooks is getting out Thumbs Up rating because they're providing a quality software suite for small to medium sized business, they're offering a free account to the smallest of business, and they let you test drive it to see if you like it without needing a credit card. This is the kind of trial offer that makes total sense from a consumer standpoint, and the onus in on them to actually provide what you need in order to want to stay with it and eventually go with a paid account.
Our Recommendation
It's easy enough to get yourself established, and with the 30 day trial you can see how well this performs. Migrating is easy enough, and within that first month you should have enough of an idea to decide whether you want to stay on or not. At this price point, even if it takes you an extra couple of months to determine if you like it or not, you won't be out too much, and you're not stuck in any long-term contract to use it.
What do you think? Does FreshBooks work or not?