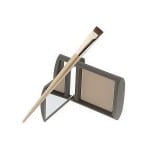 Can Great Hair Day really give you great hair days? A thinning hair problem can become the center of your universe because it seems to effect all aspects of your life. It can be the cause of a daily bad hair day because it's so easy to spot, not just up close but from afar as well. Thinning hair instantly ages a person, no matter how young they really are. It also has a stigma of being associated with poor health, or an unhealthy lifestyle.
Overview
Thinning hair can be a big problem not only for men, but for women too. Combine this with a graying problem and the fact that your gray hair keeps growing in between having it colored, and many people out there are desperate for something that can kill two birds with one stone. Any problem that involves aging will experience growth in demand as more and more of the baby boomer population gets older and needs products related to upkeep.
The Claim
The major claim of Great Hair Day is that you'll be able to cover up your thinning hair problem so that people don't notice, and you can get on with your business as usual. A white shiny scalp gets covered up and looks a lot better than it did before. Their "propriety powder" clings to your scalp and hair and fills in any gaps. Just swish it around where you need it with the included brush, and you're done. They make it seem like it's very easy to apply, and not a matter of being an artist.
They also say that it's sweat-proof and waterproof, and that it won't rub off. This is important if you're going to go all day with it on, and you don't want to be self-conscious, or question which activities you can or can't do.
The Hype
The hype comes from the fact that it's named after and endorsed by Joan Rivers. Think what you will about her, she definitely has a reputation and many people will try the product just because she recommends it. She has built a career for herself by telling it like it is, so people think she has credibility.
Not too much hype, for a promo:

The Cost
The cost is quite reasonable, if you compare it against other hair products designed for thinning hair or hair loss. Some companies out there can really rake you over the coals. There are several ways you can buy this, either through their official sales page, QVC, Amazon, and other retailers.
The best price we found it for was through Amazon, where you can pick up the powder plus the applicator for $34 which includes shipping, or from QVC for the same price. When you buy direct you'll pay about $4 more for shipping but it comes with a 60 day money back guarantee.
The Commitment
You have to commit to using this product every day if you want to keep up the appearance of having a natural head of hair. If this doesn't seem like something you could keep up with, then you should look for other methods to either cure or cover up your hair, or just come to terms with it.
Evaluation
Great Hair Day is not rocket science. It's basically make-up for your scalp. Since it was designed by the make-up artists that have to keep Joan Rivers looking her best, it's completely a surface treatment. She still has her thinning hair problem, it's just that you can't see it any more. However, this can be just what you need to overcome the hit to your self-image and self-esteem. It can restore you to a more youthful look, and sweeps the problem under the rug for another day.
As far as doing what it says it does, it works just fine. It's easy to apply for women, because it functions just like make-up and comes with a brush that most women will be familiar with. Men might have more of a learning curve, but it's easy enough to figure out, it's just like paint by numbers, keep applying until you achieve the desired results.
Important Note
This product does not contain anything that will prevent or stop hair loss, it is merely a cover up to give the appearance of thicker hair. Some users have reported that it did nothing to stop their thinning hair problem, but that is not what the product is made to do. As a cover up it works well and has garnered very positive reports from satisfied users.
Final Great Hair Day Review
If you believe the backstory, Great Hair Day was developed to help with Joan Rivers' thinning hair problem. The fact that she spends much of her time in front of a camera, either on her talk show or on her reality show makes this a very important problem for her. By always having to be "camera ready" she needs to look her best not just for an hour or two, but all day long.
Results say a lot, and the fact is that this product does conceal thinning hair if you properly match it to your hair color. It also has the ability to make it through an 8 hour shift at work or a long night on the town. If you recognize that it's just a quick fix, and not a genuine solution to your problems, then you'll be quite satisfied with the results you get.
The reviews seem to be more positive with older users, and it gets rave reviews for its ability to touch up roots in between coloring treatments. Younger users, and those that mistakenly thought that it was a cure for thinning hair had less positive reviews.
Our Recommendation
If you are experiencing thinning hair and it shows up on your scalp mostly where you part your hair, and your hair color can be perfectly matched with the colors they have available, you may find great success with Great Hair Day. At the same time, it is only treating the visual aspect of your thinning hair problem, and therefore you should seek additional assistance, either from a qualified professional or from another product to address what's causing it.
What do you think? Does Great Hair Day work or not?