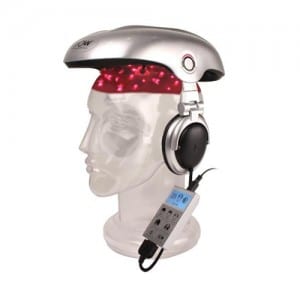 What is IGrow?
 Igrow is a new hair loss device that is supposed to regrow your hair. It also offers to stop your hair loss. It works by using laser therapy to treat your hair loss and restore hair growth to your scalp. More specific the IGrow uses laser comb technology and is offered in a user-friendly approach.
How Does It Work?
It is a helmet device you put on your head that uses laser technology. A session for the iGrow are twenty-five minute sessions every other day. It operates similar to other laser therapy products. With LED diodes and lasers so it can stimulate and regrow hair at the scalp. It also offers adjustable sizes so that the IGrow helmet can fit to most heads, which can be used for more than just one person. It operates on low-level laser treatment (LLLT) and does not use rechargeable batteries, as the device must be plugged in while you're using the product at all times.
Why Are You Losing Your Hair?
Everyone will lose some of their hair in their lifetime. Whether that be after your done brushing your hair and notice some in the brush. For some maybe having a shower and noticing some on top of your bath or shower drain. We have all been there. Now, what if it's starting to be an unusual amount? Well, then this is where it can be various "X" factors. Let's talk about these underlining issues as we walk through some of the reasons you could be having some hair loss.
Hormonal Changes
Childbirth
Menopause
Genetic male baldness
Hormonal changes/imbalances
Thyroid disorder
Too much thyroid hormone (hyperthyroidism)
Too little thyroid hormone (hypothyroidism)
Stress
Physical stress
Psychological / mental stress
High blood pressure
Anxiety/ depression

Medication
Chemotherapy
Anti-depressants
Nutrition deficiencies
Too high of vitamin intake
Too low of vitamin intake
Other
IBS
Liver disease
Diabetes
Psoriasis
Age
IGrow pros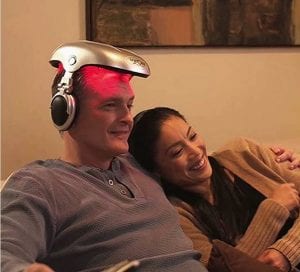 It offers a 60-day money-back guarantee ( 1 year manufactures warranty)
Plugs into a standard outlet
Hands-free
Doesn't need to be used every single day
Will shut down after your 25-minute treatment
IGrow cons
Uses LEDs instead of medical-grade laser lights
FDA 510k approved rather than FDA approved which is different
Has to be a twenty-five-minute session with no interruptions
Only offers 25 laser diodes compared to other similar products( Theradome/ HairMax)
Other Types of Treatments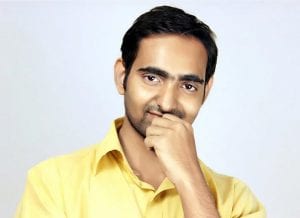 Scalp massage
   One of the first choices for hair loss therapy is a scalp massage. Cheap and no side effects. It's done by applying gentle pressure to your scalp or head area with your fingertips. This causes and encourages blood flow, which in return can promote hair growth.
      Essential oils
What are essential oils and what will they do for my hair? Essential oils are derived from certain plants. They were first used in aromatherapy and different varieties of alternative medicine. These oils are now being used for hair loss therapy as well. They use the essential oils sometimes more than one oil type to massage into your scalp to trigger hair growth. There is no concrete evidence yet to back up essential oils as a successful treatment for baldness. It is still too early to make that decision yet, as it is too early to have facts to back up if it is working out not.
      Anti-thinning shampoo
This method works just like it sounds. The shampoo will work in two ways. The shampoo will give you volume. Second, it also contains vitamins and amino acids that will generate a healthier scalp. Which in return produces more hair growth. You can buy these shampoos at your local drug stores and grocery stores. You can also get your doctor or health care provider to give you a prescription for a stronger version.
      Minoxidil
This is a type of hair growth supplement. Know by many as "Rogaine'. Minoxidil is an FDA approved product that's available over the counter. You apply this product directly to your scalp once or twice a day for improved results. You may see thicker hair in those bald spots or small amounts of hair growth. It can take weeks to months to see results and you have to follow the instructions carefully. There have been mixed reviews on this product as some claim it is great and others not so much. There's no guarantee it will work, but it's an option for some males and females.
       Laser therapy
This treatment is normally done by a professional dermatologist or another skin specialist. The FDA recently cleared the way for some products to be used at home. The laser therapy treatment is meant to help re-grow your hair as well as making it thicker. The results vary from weeks to months. The biggest problem with laser therapy is the cost. Some treatments at home are hundreds to thousands of dollars. Your health care provider may cover a portion or a percentage. It is still is a pretty expensive option.
IGrow Customer Reviews
One user says:
 I've used this for over a year now and absolutely nothing. It certainly has not decreased the amount of hair loss as it's been getting worse.
Another user says:
I've used this for 1 week only BUT ITS GIVING ME HORRIBLE HEADACHES AND I NEVER GET HEADACHES IT HURT ON LEFT SIDE SHOOTING PAINS . I read they do cause headaches SCARY
Another comment:
Really works, but have to be a loyal user!
Not sure yet:
Product as described, too early for me to determine if there is tangible results.
Conclusion
Although some customers seem to be very disappointed in the IGrow product. After looking at various reviews it's a split down the middle. Some love it and some don't. Out of 155 reviews on Amazon, it has received a 3.4 star rating out of five. With 46% giving it a five star rating.
Give it a try
It wouldn't hurt to give it a try for yourself if this is an option you are looking into. The IGrow offers a 60-day money-back guarantee as well as a 1 year manufactures warranty. While the treatments and causes for hair loss and hair growth can vary.
Getting a medical opinion
It is very important to talk and make an appointment with your doctor or physician. Your doctor or health care provider can detect any outstanding issues or problems you may be experiencing. Having said that it is always best to leave it up to a professional. They will be able to recommend related treatments that would be your best option for helping you rectify the problem or root cause. If you are experiencing hair loss, don't hesitate to make an appointment with your health care provider or doctor right away.
Options
If you are looking for something a little more traditional and easier to use you may want to consider one of the shampoos that are being promoted to help prevent hair loss.