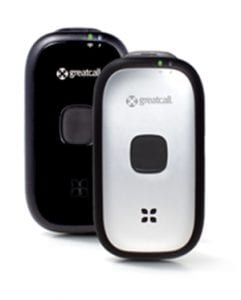 With the number of choices of emergency help systems on the market today it can be overwhelming when choosing one, and even worse if you are buying it for a family member. It can become a real challenge though if its going to be one for a Senior, so what makes the Jitterbug 5 Star one to consider?
Overview
The Jitterbug Plus is a emergency response system which allows a user to easily access a variety of emergency services with the touch of a button. It is powered by a well recognized company, and it is a device that is comprised of a mobile GPS tracker and medical alert device.
The Claim
The Company claims the Jitterbug 5 Star is a urgent response system that could be a life saver in a variety of circumstances. Their marketing material shows that it could be a useful device for almost any age group. They are claiming it is the most affordable medical alert system. They claim to have a patented GPS, and that the responders are all highly trained.
The Hype
When it comes to safety there isn't too much of an effort required for the hype. All the marketing has to focus on is potential real life situations and the capability of the product to be able to assist. The ease of use is a big focus here as the Jitterbug 5 Star is usable by a large target market that spans a wide age group. Then to get past the hype of cell phone cost which is a big issue with many people, the marketers have made it a point to relate that this is an affordable system. When it comes to safety the majority of people don't even think about cost.
The Cost
You can purchase the Jitterbug 5 Star device for $49.99 in a choice of black or silver. Then you need to sign up for the monthly service plan which costs $14.99 but there are no contracts to be signed, nor cancellation fees. Plus there is no required equipment that needs to be installed. There may be a one time activation fee.
The Commitment
If you are buying this as a gift for an individual you are going to need to take the time to make sure they fully understand the proper use of it. The big thing for the user will be to remember to carry it with them both indoors and out. The Company states that it easily clips to common items like backpacks, key chains or purses. Ideally you want to get the user to carry it with them on their clothing as these noted accessories often get set down away from the user.
Evaluation
Anything that is going to give added protection to ourselves and our loved ones is a good thing. There are a lot of great features about the Jitterbug 5 Star that out shine some of the other types of medical alert systems. Although when choosing this type of system you really need to take a close look at the needs of the individual that is going to be using it.
Final Jitterbug 5 Star Review
We are going to give this product a solid Thumbs Up rating. Although we do feel that there are a lot of other good medical alert systems on the market, we like the all around approach that this system has taken. Often with many of the other types of systems the users are restricted as to where they can go, and often feel restricted to their comfort zone which is where their alert system stays operational. With the 5 Star the user has much more freedom and can venture out and know that they have a help resource, thanks to the strong wireless system the products runs off of, and also knowing that their location can be tracked with the GPS. These are two very important factors to the user. It gives them the sense of security that they require. Then added to this are all the other features that are a real benefit.
Our Recommendation
There are some great options that come with the Jitterbug 5 Star, like being able to link this services up with one of their cell phones like the Jitterbug Plus which is a combo cell phone and medical alert system. It gives you the choice of being able to provide a duel function product to anyone that you feel is in need of a medical alert system, but at the same time you want to be able to use the benefits that a cell phone has to offer. We have looked at other cell phones that have something special to offer like the Straight Talk, so you would need to think about what features you really want the user to have besides the medical alert option.
What do you think? Does Jitterbug 5 Star work or not?