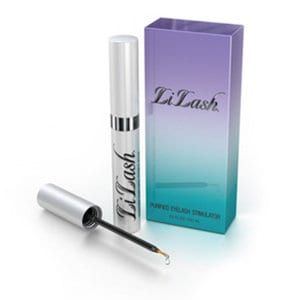 There is a pretty good buzz going around about a new cosmetic product called LiLash. Recently, the company has been flooded with orders from different women all around the world who seem absolutely certain that this aesthetic-enhancing item really works. After gaining international recognition, we just had to dig deeper and see what everyday women truly thought about this product.
Overview
It seems like everything nowadays is solely based on physical beauty. Both men and women are taking desperate measures to look more attractive. The face is the first thing we notice about someone, and one problem area for a lot of women is their short and unfilled eyelashes. The effect of mascara is temporary, and false eyelashes are just a hassle to try and get on and keep on. LiLash has become such a strong competitor in the beauty industry that it might even give traditional mascara a run for its money.
The Claim
LiLash claims it is the world's most popular purified eyelash serum that can turn your dull eyelashes into full and sexy lashes to be reckoned with. The formula contains fortifying ingredients that will condition the lash follicles, making the lashes stronger, and reducing breakage. In just a few weeks, you will begin to observe thickness and length in your lashes that wasn't there before.
The Cost
A tube of LiLash will set you back roughly $140, however a tube will last you approximately 6 months -depending on how often you use it. There is free ground shipping, so you won't have to worry about any extra fees.
The Commitment
In order for you to get the results you want, it is stated on the website that you must apply LiLash once a day for at least 8 to 12 weeks. Now, if you're the type of person who can't maintain a schedule, it might be a challenge for you to remember to put it on, however once you get the results you want, you can actually reduce the usage of the product to twice a week. For the full effect they recommend using it for 5 months.
Evaluation
LiLash is extremely easy to use and doesn't require much of your time to apply. One easy swipe right above the follicles of the lashes is all it takes to get a more enhanced look. A good handful of consumers have nothing but positive things to say about the product. Most started to notice a significant improvement, stating that their eyelashes have already become longer and fuller after only a week of using LiLash. But, with great praise comes some negative feedback as well, and LiLash has been able to generate a number of complaints from very dissatisfied customers.
Within only a few days, some consumers were not very happy about developing some sort of skin irritation around the eyes. The severity of each case ranged anywhere from mild burning to extreme itchiness, and even caused redness in the eye. Others began to notice slight pigmentation, and as they continued to use the product the skin around the eye area would get even darker. It made it seem like they were wearing a brown shade of eye shadow when in fact they weren't, forcing them to eventually stop using the product.
There have also been a number of consumers affirming that the color of their eye has changed. Looking into it, LiLash actually contains a very controversial ingredient, prostaglandin. This particular element can carry some serious side effects such as blindness if not used correctly. LiLash has taken note of this concern, and if you check out their FAQ section, they did note that eye color should not change if the product is being applied on the eyelids appropriately.
Final LiLash Review
There is no doubt that LiLash is an effective product. All the women who have tried it stated that they did see results. But, because this is a cosmetic product, the end result might not be the same for all. LiLash understands these worries, which is the reason why they are currently offering a 90 day money-back guarantee. If results appear as quickly as everyone says it does, then 90 days should give you a suitable amount of time to test the product out.
Our Recommendation
For those who are desperate to obtain fuller and longer eyelashes, LiLash might just be what you're looking for. However the price is a little high for a product that is likely going to be giving you a rash at the end of 8 weeks along with gorgeous eyelashes. It's basically just a big upfront cost, since you get about 6 months out of the tube. They might have thought to break it up into smaller tubes, but the idea to give you enough of a supply to see the best results makes sense. Plus, with the guarantee in place you don't have to worry about getting ripped off, you just have to worry about it not working for you.
What do you think? Does LiLash work or not?