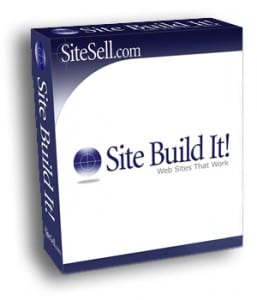 Site Build It is a program that provides just about anyone who is interested in making a living through a prospective online business, the right tools and tutorials in order to set up a fully operational website.
The brainchild of Ken Envoy, this particular product has supposedly helped thousands of aspiring men and women create their own e-businesses since 1997, however there are still sceptics as to whether or not this service is a scam. In order to put all uncertainties to rest, we just had to look into the product ourselves.
Overview
We all know that developing a functional website and setting up a successful e-business requires a lot of work. Because of today's technological advancements, the Internet has become a great resource for marketing. Most businesses find themselves doing a lot of transactions online. For those who don't have the required skills to build their own website, hiring web developers can be a pain, and incredibly expensive. But Site Build It guarantees ease and affordability in achieving your dream website.
The Claim
Site Build It claims that it has beaten larger competitors in building profitable e-businesses with its one-of-a-kind website design program. It offers an extensive line of tools to guide you in developing the website you've always wanted. Site Build It, also known as SBI, believes that a combination of processes, tools, updating, and guidance are needed in order to have a prosperous online business, and that SBI provides you with all of that.
The Cost
You can use the program and start developing your very own website for an annual payment of $299.00. Site Build It also offers a payment option where you only have to pay $29.99 a month. In your package, you should receive a video demonstrating the process step-by-step. Along with the video, you will have access to the private SBI forum and 24 hour SiteTell support. If you're still unconvinced about SBI's services, they have a 90 day trial where you can purchase the product, test it out, and if you decide it's not for you, SBI will give you your money back.
The Commitment
It takes a great amount of dedication to create your own website, even with a lot of help. You have to worry about the design and layout because you want your website to attract customers. Along with the design, you have to come up with the content. What kind of information do you want visitors of your site to obtain? Are you covering all of the essentials? Do you answer most of the questions that these visitors might have for you? A lot can happen in a day. Managing a website requires you to be very hands-on, therefore you do need to be 100% committed if you want everything to go well.
Evaluation
Site Build It has one objective in mind and that is to making your e-business flourish. Unlike other hosting sites such as WordPress or Blogger that only provide you with the platform to get started, SBI gives you all the right tools as well as the assistance you need to build and manage your web business.
Based on the reviews, it seems like most Site Build It customers are very happy with the product and service. For those who didn't have much luck with SBI, it's quite hard to blame SBI alone for their failure.
They say 9 our of 10 businesses fail, and that's in the real world. Online it's probably more like 99 out of 100. If you want your site to be a success, you're going to have to do more than just buy your way into success. Site Build It may have all of the tools to make things easier for you, but using them as the scapegoat for why your site didn't work is not the answer.
One thing they do mention is that if you go it alone with something like WordPress or Blogger, you'll have to get your own traffic. They don't go into much detail about how their system helps you generate traffic. While it's true that traffic will make or break your efforts, the CEO of Site Build It says that you'll waste a year of your life trying to get the sort of traffic that SBI provides. While this may or may not be true, if you learn to build your own traffic that is a skill that will come in handy not just now but in the future, and for every site you build.
Final Site Build It Review
A successful e-business is not merely based on how well-developed the website is, but how great the product or service being offered is. It takes patience, strategy and analysis to thrive. Site Build It did state on their website that SBI might not be for everyone, which is the reason why they've offered the 90 day trial. Being given 90 days to test out the program is a lot of time for you to be able to make a accurate decision. Compared to other traditional web designing programs, the offer is too good to pass up.
Our Recommendation
If after the trial you decide to stay on, a dollar a day is pretty good to be able to personally design and own your own website to showcase your product or service and market it to people all around the globe. When you weigh it against the different options available, it's more expensive than the free route, but you get more in the end.
What do you think? Does Site Build It work or not?