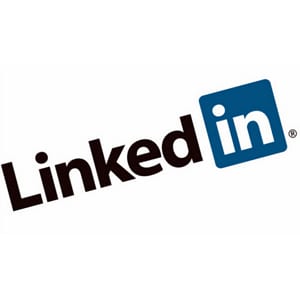 LinkedIn is considered a social network, but it's more about networking for business and your career. The big question is can it really work to help you earn more money, get a better job, or expand your number of business contacts. But how well does it serve its purpose, and what sort of results can you expect from using it?
Overview
They say it's not what you know, but who you know. The friends you have on Facebook will rarely be able to help you in your career, and there are even plenty of instances where certain pictures on Facebook led to trouble in the office, or lost job opportunities because of their incriminating nature. LinkedIn is a place where you put your best foot forward, and list a sort of virtual résumé showcasing what you're capable of.
The Claim
LinkedIn claims that they've got over 175 million members, and that it's the de facto standard for business professionals of all kinds to establish their online identity. So rather than setting your relationship status like you would on Facebook, you set your status according to what you're looking for in business, whether that be networking, employment opportunities, or just getting back in touch with old business acquaintances.
The Hype
LinkedIn is one of the larger social networks and is often mentioned with the biggest of them all, Facebook and Twitter. Since its focus is on more professional contacts, it doesn't get brought up as much in the news and other media. But nevertheless, it's still the default network for professionals to interact and network with each other. This doesn't mean that you shouldn't also have a Facebook page for your business, or a Twitter account to broadcast news and other info, but your LinkedIn account is supposed to serve a more specific purpose.
The Cost
Signing up for LinkedIn is free, the same way that Facebook and Twitter are. They make their money from the advertisements that you'll see laced throughout the user experience. You can chose to run your own ads on the network if you're trying to find a new employee, but almost all of their features are free and we've used it for years without every paying a dime.
The Commitment
You'll want to spend some time on this when first starting out to make sure that you're presenting yourself or your business in the best light. This includes constructing a complete profile that summarizes your work history, or your business's key attributes. Think of it this way: whether you're an employee seeking employment, or a business seeking out other business partners or employees to work with you or for you, their first impression might be your LinkedIn profile. The good news is once you get it set up, the rest is auto-pilot with just regular upkeep required.
Evaluation
One of the nice things about your LinkedIn profile is that it ranks highly in the search results when someone searches for your name. If you have a pretty unique name it will probably be one of the top three results. If your name is a little more common there will be a page listing all of the people with your name, and a potential employer will be able to choose you from the list. That's why its essential to get a profile picture on there and share as much information as you can if you want to be found by the right employer.
They're consistently adding new features to their site, which are supposed to make it easier to find what you're looking for, and also to be found. You can get endorsements from your contacts on your different skills listed so that you basically have people vouching for your talents. This can add some social credibility to your résumé, and makes it so you don't have to try as hard to prove that you know what you know.
Turning Off Your Public Profile
If you've gotten the idea that your current employer doesn't really like the fact that your LinkedIn profile is displayed all over the search results, or that you've listed that you're seeking employment opportunities, be sure to set your profile to private. That way you'll still be able to share your information with potential employers, but it just won't be as easy for them to find you. You'll be searchable within the LinkedIn system, but the search engines won't spider your personal page.
Final LinkedIn Review
LinkedIn is definitely worth using if you're career-oriented or run a business of any type. It's a way to put all of your assets on display, and a way for you to passively look for a job by putting yourself out there and seeing what comes of it. Headhunters are always looking for top-notch employees to woo them away from their current employers, and business owners can use it as a way to find those with the skill sets needed for a certain position.
Our Recommendation
The biggest reason to fill out your LinkedIn profile as completely and attractively as possible is because you just never know what will come of it. If you are desperately seeking a new job or just entertaining the idea of bigger and better things it can't hurt to fill up your profile with your accomplishments for interested parties to see. The résumé is becoming more and more outdated as employers are turning to online ways of determining your abilities. Make sure you take advantage of this by presenting the best online identity you can.
What do you think? Does LinkedIn work or not?