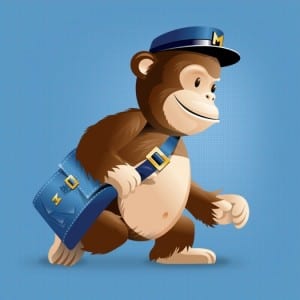 You know that you've got to generate your own list, and then mail to them, so is MailChimp the answer for your email marketing efforts? There are a few open source ways of managing your list, but none of them provide exactly what you need. This service provides plenty of sophisticated features usually only found on the expensive plans, but available to you for free just as long as you don't mind a few catches. We look into this further to see if it's worth trying out.
Overview
Gathering email addresses from interested people is only half of the battle. Figuring out what to say to them is the next step, and lastly you'll want to deliver that message in an attractive way that doesn't cause them to mark you as spam or unsubscribe. MailChimp wants to help with this last part, and says that they can help you get your message across in the best light possible, and grow with you as your list grows.
The Claim
MailChimp claims that it can handle all of your email needs, from sending out newsletters, to interacting professionally with social networks, to evaluating how well your message is being received. In theory, they should be able to help you make much more money than it costs to use their service. Also, their analytics and reporting features should be able to tell you if you're getting enough of a return to justify the expense.
Basically, companies like MailChimp need to offer everything under one roof, because people just aren't going to stand for a service that only provides a few features and makes you go with an additional service to fill the voids.
The Hype
The email marketing industry is full of a lot of hype and hoopla. It seems that every month or so some new service comes out claiming to be a killer app, only to have it disappear off the radar the following month. That's why it's important to go with a service that has stood the test of time and keeps expanding its offerings.
The Cost
MailChimp has a pricing tier that is based on how many subscribers you have on your list. As an example, if you are starting off with a small list and want all of the features it's just $10 a month. You can send unlimited emails and use all of their features with no branding on the footer. On the high end, if your list has over 25,000 people on it, your monthly price would be $240, also with unlimited sending.
The Commitment
You're not under any obligation to stay on with MailChimp so if they aren't meeting your needs and you get wooed by another service, you can pack up your list for greener pastures without much hassle. That's why it is in these company's best interest to keep you happy and provide a quality service at a fair price.
It's easy to get started and use MailChimp, but you'll want to invest some time in tinkering with its different features and templates so you can see all that it has to offer and you get the most out of it. You can either do this all in one day for a few hours, or gradually over time as you think of new ways to interact with your list.
Evaluation
With split testing, autoresponders, and the ability to customize your message based on the demographics of your list, MailChimp is a solid choice for both small start ups and medium sized marketing machines. They can also scale with you, so you shouldn't be worried about outgrowing them just because your list is growing. They've been around for several years, and the proof that they are effective is the number of so many Internet Marketers using them for their email solution.
If you think that you need to spend a lot in order to get a lot from an email marketing service, you'd be wrong. These companies can provide a valuable service at a good price because once the infrastructure is in place, it is easy to help a large number of people without increasing your overhead.
Are They Monkeying Around?
We like that they've taken a playful stance with something that many people find dreadfully boring, or intimidating. But don't think that they're just playing around, and that this service isn't serious about increasing your bottom line and providing a good response rate from your subscribers. They've got a full customer support team ready to help you if you run into any problems along the way. There's also plenty of video tutorials and how-to's on getting the most out of their service, so you're never stuck wondering what to do next, or how to use a feature.
Final MailChimp Review
MailChimp has a lot of features, and a reasonable pricing structure, and they are getting our Thumbs Up as a solid try before you buy. With many of these services, it's all about the little differences, so it makes sense to give them all a go to see which one gels the best with your style and preferences. Like iContact, they're one of the top-rated service. All that usually differs is the user interface and a few bells and whistles, but the core features are all relatively the same. They also all offer some sort of free trial to give you a solid idea of what it's like to use them.
Our Recommendation
This is the email management software to go with when you're just starting out because it's totally free to use until you get over 2000 subscribers. You don't need a credit card to sign up, and you won't be missing out on any crucial features or fear an expiration dates. You'll have to live with their logo on the footers of the emails you send and you can't use their autoresponder service, but that's not much of a trade off. This is absolutely fantastic because it lets you grow your list without worrying about how much it's going to cost you.
What do you think? Does MailChimp work or not?