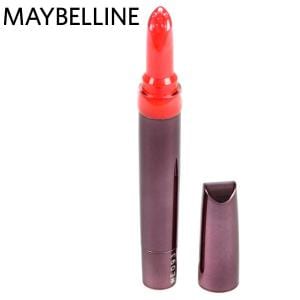 World-renowned cosmetic group, Maybelline, have catered to the aesthetic needs of women around the globe for years with their awesome line of beauty products, and now they are rocking the cosmetic community with their one and only lip enhancing product, Maybelline Volume XL. This handy lip gloss contains active ingredients that are guaranteed to make your modest pair of lips fuller, while adding a little shine.
Overview
Women desperately long for fuller lips because it makes them feel more attractive, and a nice shade of lipstick just won't do the job. Products like Volume XL provide women with a non-invasive alternative to getting plumper lips. Not only is it a safer alternative to cosmetic surgery, it's also the more affordable way to go. It might only be a temporary fix, but it's better to know that you're least likely to expect any permanent damage from using it.
The Claim
Maybelline Volume XL is said to be a collagen formula consisting of active amplifiers that are capable of increasing the volume of your lips by up to 30%, and at the same time provide color and shine. You'll know the product is working efficiently when you begin to feel a slight tingly sensation on your lips. This tingling is common among lip plumpers, and signifies an allergic reaction taking place that actually gives the plumping effect.
The Cost
You won't be able to buy a tube of Maybelline Volume XL through their official website, so the price for the product may vary depending on where you purchase it. Several websites offer a tube of Maybelline Volume XL for $7 and other sites have it priced for as low as $5.
The Commitment
The effects of Maybelline Volume XL are short-lived. After applying the product, you'll probably get a good 2-3 hours before the results begin to wear off. So, whenever you feel like you need to add volume to your lips, all you have to do is swipe on some of the product and you're covered for the next couple of hours.
Evaluation
It's difficult to deny a product created by one of the world's most trusted cosmetic brands. Maybelline has dominated the beauty industry with their inexpensive line of cosmetic products that are widely distributed around the US as well as other countries. But, can a well-known manufacturer such as Maybelline continue to create effective beauty products?
One of the biggest advantages that Maybelline Volume XL has over other lip enhancing formulas is the range of shades available for this product. Most lip plumpers, if not all, come in a nude color and often times cannot be worn with lipstick. There are approximately 10 different shades of Maybelline Volume XL you can choose from, so all women will be able to find one specifically for them.
The reason why so many women turn to Maybelline cosmetics is because their products are affordable. Other lip enhancing products found in the market can sell for as much as $50, however Maybelline Volume XL can be yours for as low as $5 and no more than $10. Talk about a good investment!
Users couldn't help but rejoice when mentioning their experience Maybelline Volume XL. What most appreciated about the product was the subtle citrus smell it gave off without the nasty after taste. A majority of the women who've provided feedback regarding the product experienced the enjoyable tingly sensation on the lips without any other side effects, such as burning or skin irritation.
Users were honest about the results, stating that they did notice a viable change in the volume of their lips, but it wasn't anything close to that of Miss Jolie's or other celebrities.
Sadly, Maybelline decided to discontinue Volume XL, therefore the product is no longer available in stores. A number of women who've been using it for a while are greatly disappointed and look to websites such as Amazon — who still carry the product — to purchase a tube. Many have even bought this special lip gloss in bundles, afraid that it would soon run out. It isn't exactly clear as to why Maybelline chose to discontinue their lip enhancing product, but many women are saddened by the decision.
Final Maybelline Volume XL Review
It was great while it lasted, and you can still find it for sale here and there, but for the most part it has gone away. It's hard to imagine why a company would stop making a product that got so many positive reviews, but perhaps they wanted to avoid any legal consequences from providing a product designed to cause an allergic reaction. Most products go out of their way to be hypoallergenic, so this was basically the opposite of that.
Our Recommendation
If you stumble upon a website still offering Maybelline Volume XL, call yourself lucky and buy a tube or two. If you can't find it don't fret, there are plenty of other great alternatives, and we recommend LipFusion XL and Idol Lips if you can't get your hands on this elusive Maybelline solution.
What do you think? Does Maybelline Volume XL work or not?