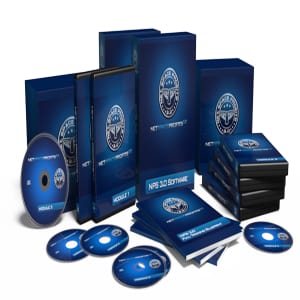 Net Space Profits 3.0 is a system that says you can get the top spot for local listings in the search engines, and then rent that space to business owners. The concept of renting out sites is nothing new, and the competition for these spots is competitive, so do they really have a foolproof system that can get you these coveted spots?
Overview
The idea here is that local business owners don't know as much about getting ranked in Google as you do, and you can make money by selling them websites, or in this case renting the space. It seems feasible, since small business owners have a real world business to run, they are usually behind the curve when it comes to being online savvy. This does present a nice opportunity for Internet Marketers to come in and save the day.
The Claim
Net Space Profits 3.0 says that you will retain ownership and control of the site at all times, and that you will simply collect rent from business owners that want to be featured on the site. They also say that you will get to hand pick the clients that you work with, so you won't be worried about getting desperate and just choosing any business to put on them.
The Hype
The hype is that there are hundreds of other online marketers all vying for these local listings, and there are several other programs that all promise they have the answer on how to get number one rankings for geographic-based searches. You won't be using this program in a bubble, and can expect healthy competition for whichever search term you go for.
The Cost
It's just $34 for the course, and it comes with a 60 day money back guarantee. You should be able to see some sign that the system is working or not within this trial window, and if it's just a dud you simply get your money refunded, so not a lot of risk involved aside from your time spent, which we'll cover below.
The Commitment
Although it is tempting to think that all you have to do is spend a little bit of money and you'll be handed an income-earning system that pulls in hundreds or thousands of dollars each month, the truth is you're going to have to put the work in, and throw yourself into any business you decide to pursue. You won't make a full-time income from just getting one ranking, you're going to need dozens if you want to make the kind of money you need to be self-sustaining. This means that you're going to have to master this method, and then focus enough to repeat it again and again until you develop a large enough empire to quit your day job.
Evaluation
The concept behind Net Space Profits 3.0 is a sound one. There are hundreds of different business types out there, and hundreds and hundreds of different local regions to target, that it's just about uncovering the right mix where there isn't a lot of pre-existing competition, so you can get the top ranking relatively easily, and then have businesses eager to pay you to be on the site. They do a nice job of outlining exactly what needs to be done, so you can turn this into an actual business, and not just something you dabble in as a hobby.
The step by step nature of this system is what is needed if you want to be successful with this. It's really a wash, rinse, repeat cycle here, so it can help you stay focused on your next objective, and keep things organized when you scale your business and have dozens of sites and tons of clients.
However, this business model is not for everyone. You'll want to make sure that you like the idea of working with small business owners, and having them potentially cancel on you, or give you a headache if your ranking slips. But you will have to deal with customers and clients no matter which business you go with, so it's something you're just going to have to get over at some point.
Final Net Space Profits 3.0 Review
Net Space Profits is a solid system that breaks down a business model that will appeal to many people. It's been working for a long time for real world landlords, so it's just taking that same concept and putting it online. And rather than buying and selling or buying and flipping websites, this allows you to build them and hold them, but have them make money for you again and again. That sort of residual income is the key to financial freedom. It's the ultimate idea of doing something once and getting paid for it again and again.
Our Recommendation
If you're new to the whole local search listings arena and need a quick primer on how to get rankings, you should pick this up. Whether or not you'll be able to get it to work for you is up to you and a lot of other factors. When it's a ClickBank product, and it's something that we're genuinely interested in, we always pick it up and read through it. After we're done if we feel that we picked up enough information about it we keep it, and if we feel it wasn't worth the expense, we return it. Never had a problem getting a refund.
What do you think? Does Net Space Profits 3.0 work or not?