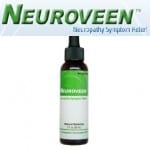 Neuropathy can be a debilitating disease, and Neuroveen is aimed to help those that suffer from its symptoms. If you have tried several remedies with no luck yet, you may be tempted to try Neuroveen because on the surface it looks like it might be something that could potentially work. However, that's a pretty big might. When considering whether to use Neuroveen or not you have to consider how much you believe in homeopathy.
Overview
Homeopathic remedies have been around for several decades. They're not something new to the scene. What homeopathic remedies do is take a certain strain of a chemical and dilute it in water many times, sometimes hundreds of times, with the concept being that the energy from the remedy gets more powerful the more it's diluted.
At first listen, this might not sound very logical. It definitely goes against reason to think that the more you dilute something the more powerful it becomes. The practitioners of homeopathy swear by it, and even bring up the Law of Attraction as a basis for its effectiveness. They claim that the frequency of the remedy gets more and more amplified the more it's diluted.
The Claim
Neuroveen has several claims on their sales page. Right off the top they say that it will safely and quickly relieve you of your Neuropathy symptoms.
They say that it's not addictive, that it won't make you drowsy, and it's safe for diabetics. This latest claim is very important since diabetics frequently suffer from the symptoms of neuropathy.
Some of the symptoms that they claim to be able to work on is the pain, burning sensation, the sensitivity, the numbness, as well as the tingling sensation and weakness usually associated with those suffering from neuropathy.
They also say that their cure works quickly, is natural, and has no negative side effects. It's interesting to note that they add the word negative to side effects, leading one to believe that there are side effects associated with taking it, however they don't have a negative effect on the body according to the makers of Neuroveen.
A Note on 100% Five-Star Reviews
It's almost comical that Hello Life has the gall to put a five-star rating system on their site that is so obviously preened of anything resembling a negative remark. Their "average rating" is completely meaningless, and they've most likely paid or made up each review found at the site.
The Hype
There isn't much hype surrounding Neuroveen, in fact most people can see right through the flimsy sales page and realize that it's just a lot of fluff. It hasn't gained any sort of momentum in the industry, and is just one in a long line of products made by Hello Life.
The Cost
What you're buying here is what's known as a tincture. It's basically a little bottle of liquid, dispensed with an eye dropper, and by its own definition only contains a miniscule amount of effective ingredients.
That being said, just to try Neuroveen you'd better be prepared to shell out $30 plus shipping for a one month supply. But you can get a six-month supply for $144 which includes shipping. This is recommended if you want to follow their advice and give the product the 3-6 months it needs to be effective.
The Commitment
The makers of Neuroveen advise that it may take 3 to 6 months for you to see the results that they speak of at the website. This means you have to be committed for the long haul. Most people cannot stick with a regimen of daily activity for such a long period of time, especially if no results are seen for weeks or months.
That is the real danger of taking Neuroveen, you won't know if it's actually working until months later, and by that time you will have either given up, or decided it's not worth it. At this point, it's probably not likely that you'll return it for a refund, or if you did, that your request will be honored.
Evaluation
Even if you can get on board with homeopathic remedies, and believe in their effectiveness overall, that still leaves you to make up your mind whether or not Neuroveen works.
They list their ingredients, and mention that each one is approved by the FDA. However, when asked directly if Neuroveen is approved by the FDA, they point out that it is registered but this does not mean it is approved. This leads one to ask the question, why would something that contains only approved ingredients not be able to be approved by the FDA itself?
There's just too many unanswered questions about Neuroveen to be able to give it our backing. Perhaps if their website and sales pitch were a little less sleazy, and they gave us more to go on besides what they say at face value, we could be a little more supportive.
Final Neuroveen Review
While we do believe that Neuroveen is safe to take and try for yourself, we don't believe that it will produce the results that it states, and therefore would be a waste of time and expenditure. However, if you've tried everything else and haven't had any luck, and also if you don't mind the cost, it's worth a try just to see if there's any legitimacy to the claims.
Also, if you have a strong belief in homeopathic remedies this could lead to the product being effective, at least on a placebo-based level.
We also invite anyone not affiliated with the company to leave a real review at the bottom of this page. It is our belief that no actual user has tried and reported back their findings on any sort of open forum. We gladly invite both positive and negative reviews and look forward to a chance at a continuing dialogue.
Our Recommendation
Stay away from Neuroveen. There is very little likelihood that the product works, and their webpage does very little to convince someone that there is even a possibility that it might work. It can be frustrating to live with your symptoms of neuropathy, and it might lead to some decisions that are made in desperation, but this is one instance where you can save your money for something more worthwhile, and continue the search for something that works.
What do you think? Does Neuroveen work or not?