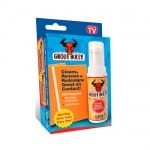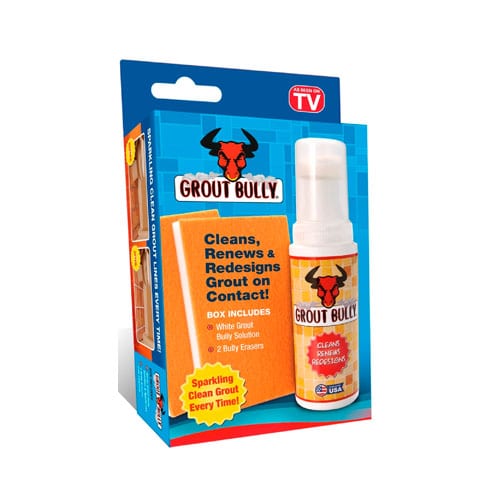 Grout Bully would appear to be a savior for many people that want new-looking grout in the shower, bathroom, or any other tiled surface. In the advertisement, all that is claimed that you need to do is wipe it on, let it sit, and wipe it off. Many people think this is a cleaner, but it is really designed as a cover-up, so does it do the job?
Overview
When you get your bathroom refinished everything looks so pristine. However, it's a very high-traffic zone and seems to get very dirty, very quickly. Especially in the shower, where mold is always a problem because of the wet conditions. Dirt, grime, and mold can all make your beautiful grout look not-so-beautiful in short order.
Scrubbing away with a cleanser, or other cleaning product, can wear you out in a hurry because of all the elbow grease that is required. Many times, you have to scrub very often in order to keep up appearances. If you neglect your scrubbing duties for a considerable length of time you'll eventually need to replace your grout. But Grout Bully wants you to believe that the solution is just a few clicks away.
The Claim
Grout Bully states that all you have to do is gently wipe on their product, let it sit for 2 minutes, wipe off the excess, and you're done! This is because it's not actually cleaning your grout but just covering it up. It's merely a cosmetic application, and not designed to clean or undo any of the built-up dirt.
The Hype
Grout Bully has the standard as seen on TV infomercial that exaggerates the problem of having dirty looking grout, and also makes the use of the product look far more easier than it is in real life. It doesn't have much more hype than that, in fact it has some anti-hype because people are complaining that it doesn't work and that they got ripped off at the checkout. Plus the Better Business Bureau gives the makers of Grout Bully an F rating.
The Cost
This is where things get sticky. Perhaps the first thing that gets people ready to buy is the low price of $10 for Grout Bully. However, like many of these types of products, the manufacturers make up a low price by charging excessively high shipping charges. In the case of Grout Bully they combined this strategy with a buy one get one free offer that tacks on an additional shipping charge.
Before you know it you're paying two $8 charges to ship two separate bottles, plus the original $10 getting your order total to around $26. There's even reports that some people are charged double this, upwards of $50 or more. The product is not available on Amazon or other retailers. This means that you have only so many options if you want to order it, and you can't avoid this shady practice.
The Commitment
Although the commitment level is shown to be very low in the infomercial, real users have reported that it's not very easy to use when you get home. Even the very act of applying the liquid to the grout is reportedly not easy. You have to squeeze very hard in order to get anything to come out, making it hard to make a nice smooth even line that is shown in the TV spots.
Evaluation
It's easy to see that in order to do a big job like the entire shower you would need to commit yourself to a lot of hard, tedious work which might be worth it if it actually did what it said. If it's main function is to cover up your grout, it fails miserably in this regard. Mold stains are still visible even with a double coat applied to the grout.
Final Grout Bully Review
Grout Bully is just one of those products that you love to hate. Apparently, they bully you into ordering more than you actually wanted and before you know what you've even purchased, the transaction is complete. There are hundreds of complaints from consumers out there, all complaining about the same thing.
Not only is the ordering process a scam, but the product itself is not worth anything at all. We might be able to overlook the ordering process shenanigans if they produced a stellar product that covered your grout and made your bathroom look like new. By combining such a lowbrow ordering sham with a product that shows that no effort was made to bring something of value to the market, they get a double thumbs down.
Our Recommendation
The Grout Bully makes it into the Hall of Shame. It is a product that your mother warned you about. Not only is it well documented that they rip you off at the time of the order, they also send you a product that does very little to help with the problem. Furthermore, if you try to get your money back it will only be on the low price of the product itself, and not for the shipping and handling.
This means after nearly spending $30 to buy the product and have it shipped, and then spending money to ship it back, you'll still be out the shipping and handling charges which total more than the product itself. This is a classic example of why made-for-TV products have a bad reputation.
Give Grout Bully a wide berth, and stick to other grout cleaning methods or just re-grout as needed for less expense from your local hardware store.

Best Alternative to Grout Bully: Homax Grout Whitener
What do you think? Does Grout Bully work or not?