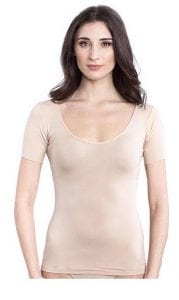 The Name Nudy Patooty was pretty popular a few years back but it has been taken over by Numi and seems to be getting a new lease on life. This is a line of undershirts for women meant to protect their outerwear from sweat stains and odor. Is it really necessary?
Nudy Patooty Way Back When
Originally this product was being promoted as Nudy Patooty and it did pretty good for itself. One can still find this underwear on Amazon.ca by its original name. But there won't be anything that comes up for it on Amazon.com. That which shows on the ca. is showing it as currently unavailable so it appears to be a dormant listing.
Available From Numi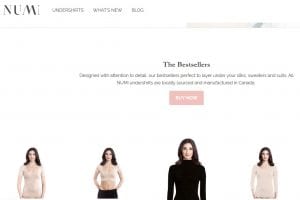 It appears as though Numi is now the provider of this product. When you do a search for the Name Nudy Patooty it will come under this new brand. However, it looks like Numi is still owned by the original owner of Nudy Patooty.
The owner of the Company Numi  made news in the paper in 2018 in regards to be charged with a fatal hit and run.
What Are The Nudy Patooty Teashirts All About?
These are being marketed as undershirts for women. They are made of bamboo, and their primary function is to protect any clothing that is worn over them from perspiration stains. This in turn is supposed to save you money on dry cleaning or having to wash your outerwear so frequently.
Different Styles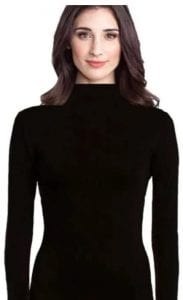 If you are ordering from the Canadian Numi site you will find that there are only a few selections to choose from which are
Signature Seamless
Crop Top
Mock Neck
¾ sleeve
How Do They Work?
The company is claiming to use what they call Larger Sweat-Secret™ Fabric Technology panels. This apparently is providing twice the coverage in the underarm area.
The composition of the material is supposed to absorb the moisture created by perspiration and keeping it away from the body so you continuously feel dry. At the same time, it prevents sweat stains.
Features of the Nudy Patooty
There are two designs to the neck which they call the reversible neckline. So you can wear it as a scoop neck or a crew neck.
The sleeves are laser cut so they hug the arms comfortably and lay flat so they are not visible through the outer attire.
These undershirts come in three different colors which are:
The Materials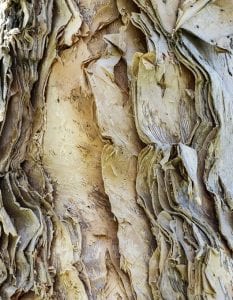 In some sections of their marketing material, they make reference to the materials containing bamboo. Then are other sections they indicate the materials are made from the Eucalyptus trees. They have trademarked the material a Tencel.
The Numi company states that all of the NUMI undershirts are ethnically manufactured in Toronto, Canada.
The company is strictly an online e-commerce business with a Canadian site as well as US site.
Getting the Right Size
It is important that you get the right size so that your Nudy Patooty remains invisible under your clothing. If you are ordering from the US then order according to the US size chart.
Properly Measuring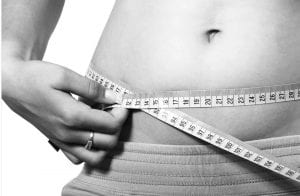 To get the best fit you are going to want to take your measurements properly.
Bust: Be sure to measure the fullest part of your chest
Waist: Measure your waist at the narrowest point of your torso
Hips: Put your feet together and measure the widest part of your hips.
Note: You may find that you do not have the exact measurements that fit the measurement chart. If this is the case then choose the larger size of what is applicable to your measurements. These undershirts fit snugly, although they do have a little stretch to them.
The Cost
There is going to be a slight variation in the costs depending on whether you buy from the US or Canadian site. On average the  price for anyone of the undershirts is around $60.
The Clothing Care Kit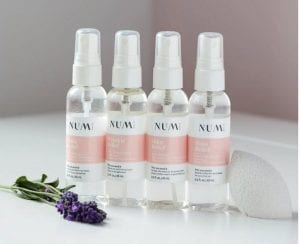 An additional product that Numi is offering is the Clothing Care Kit
This is comprised of four products that are supposed to provide the following:
Static relief
Stain relief
Odor Relief
Wrinkle Relief
Apparently you just choose the appropriate spray and spray this on the area you want to treat and it takes care of the problem.
The kit sells for $44. US.
What Do Users of Nudy Patooty Have To Say?
It is pretty difficult to find old reviews on the product since it has been rebranded. But there are enough reviews right here on our Does It Really Work site to give you some good insight.
Negative Comments
It seems as though there are more negative comments than good. However, an individual claiming to be a representative of the company was attempting to respond to the negative comments. According to this rep the Company had a problem with receiving their new line.
Another issue that arose was in what seemed to be shady marketing tactics on Instagram.
Positive Reviews
At the same time, there are some reviews by those who consider themselves to be happy customers. It is going to come down to a try/buy giving it some serious thought. These underarm garments are not cheap but the concept is a good one. Especially when it comes to having to have clothes dry cleaned because of perspiration stains.
The Competition
This is not the only garment on the market there are some available on Amazon that is much less expensive and has some good feedback to them. An example is the T Thompson Tee Sweatproof undershirt that has 228 reviews and 4.4 out of 5-star rating.
The Right Deodorant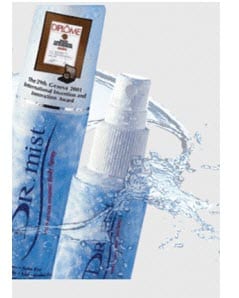 Another approach to avoiding perspiration stains lies within choosing the right deodorant. This has become a bit of an issue with so many people worrying about the potentially harmful chemicals that these types of products can contain. A solution may be Dr. Mist which is claiming to be an all-natural product. It is something that you may want to check out.