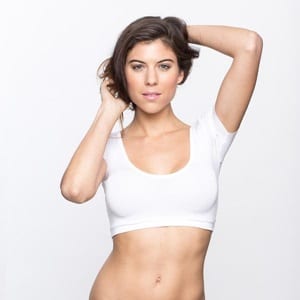 If you are tired of constantly having to do laundry or are sick of the dry cleaning bills then there just may be a way that you can cut down on both of these. It is with a product called Nudy Patooty that is innovative , comfortable to wear and a really smart idea in more ways than one.
Overview
Nudy Patooty is a garment that you wear under your regular clothing to protect it from the perspiration and sweat stains that are usually the reason why you have to launder or have your attire cleaned each time you wear it.
The Claim
The promoters of Nudy Patooty claim that their base clothing that has been designed for comfort and fit is going to save you time and money. The Nudy Patooty is a collection of undergarments that are meant to protect your outer clothing not only from perspiration stains but from the stains that your deodorant can create.
The Hype
The hype around Nudy Patooty really comes from being able to have a selection of undergarments that are comfortable to wear, and really do a good job of protecting your outer wear without them having to be thick and bulky in order to accomplish this.
The Cost
The cost for a Nudy Patooty is going to depend on which style of undergarment you choose. The Nudy Patooty choices range in price for around $50. While this may seem a little expensive you have to take into account how much standard quality undergarments cost. Plus, look at what you will be saving on dry cleaning and clothes replacements.
The Commitment
There is no real commitment for Nudy Patooty except taking advantage of what they have to offer. You will definitely want to invest in a few of the under garment shirts so you always have a fresh one to wear.
Evaluation
The Nudy Patooty undershirts are so impressive because they work based on a very innovative technology called sweat secret technology. They are comprised of bamboo fabric which helps with the regulation of the body temperature which helps in the control of perspiring. Then the sweat secret technology is built into the underarm area where all the staining occurs, and can eventually damage your high quality outer garments.
Final Nudy Patooty Review
We are prepared to give the Nudy Patooty undergarments a thumbs up because they address a very important and common problem. Dry cleaning is really expensive and yet high quality clothes demand this type of care. Not having to have them cleaned so often cuts down on costs and helps to extend the longevity of the clothing.
Our Recommendation
We recommend that you start off by investing in just on the Nudy Patooty under shirts and put it to the test yourself. Pay close attention to the comfort of these items as you will see that they are lightweight and non restrictive in your movements. For other interesting attire check out Fabletics.
What do you think? Does Nudy Patooty work or not?