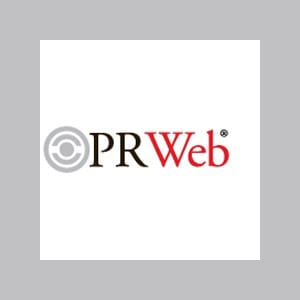 PRWeb has been on the forefront of the press release industry for several years now, and helped bring about a new way for press releases to be distributed and discovered. If your business is actively involved in sending out press releases, you've no doubt considered using their service. If you're just thinking about sending out your first release, you might be wondering if it's worth the cost. We'll look into both of those questions further.
Overview
Think sending out a press release is something reserved for Fortune 500 companies? Press releases can be a good source of traffic for your small business, if done correctly and distributed properly. Links that are created using a press release are not considered spam by Google, so you don't have to worry about any SEO backlash by suddenly getting hundreds of links to your site.
The Claim
PRWeb claims to be able to generate buzz for your business. That's a pretty big claim, considering how hard it is these days to get your message seen in a sea of messages. It seems that nowadays everyone is shouting their message in whatever avenue they can, including social networks like Twitter and Facebook, as well as video sites like YouTube. What PRWeb claims to be able to do is get your message in front of people that actually decide what becomes news at the major news sites.
The Hype
The hype is that it's pretty well known that PRWeb is the go-to service for sending out press releases. They were one of the first sites to come out and try to revamp the way press releases work, and providing direct access to small business owners, when before there were only a few ways to get your news out there.
The Cost
It can be hard figuring out how much to pay to use PRWeb. They have a 4-tiered pricing plan, and each plan offers additional benefits, and promises to broadcast your message in a broader way, depending on how much you pay. So it's important to determine how much to spend to send our your release, because to little buzz and it will be a waste of money, and too many eyes on a basic news update might get you more attention than you want.
The Basic plan is $90 and will be enough for most small to medium sized business to get an important message out there. They claim that their Advanced package is their most popular at $200 and it includes more bells and whistles than the Basic obviously, but some of the more interesting features to note is that it incorporates social networks, and makes your release optimized for the search engines so it gets you more exposure, not just immediately but going forward.
The Commitment
Aside from spending the money to distribute your release, you'll also need to come up with a well-written press release. Even if you're good at writing you might want to consider outsourcing this to someone with experience. Although it seems simple enough to write a one-page release, there are certain things you need to keep in mind that make a press release effective. Rather than spending the time learning about all of these intricacies on your own, give it to someone that does them for a living and keep your focus on more pressing matters.
Evaluation
You have to compare PRWeb to the hundreds of free press release alternatives to see its real value. There are ways to distribute your release without paying, but what sort of message does that send about your company? By charging a pretty hefty fee, they separate the real players out there from the wannabes. This means that if you go with a free service, there's no real way to know if your release is even getting read. However, the people that receive releases from PRWeb know that people are paying a minimum of $90 to submit that release, so there's a strong likelihood that the release is worth reading.
What to Expect
It's good to have reasonable expectations. Every day there are thousands of press releases sent out, and there's only so much news that can get picked up. But there are other advantages of sending out a release, and even if no news outlets pick up your story, you'll still enjoy a surge in backlinks, which should boost your ranking and lead to more traffic to your site over time.
Final PRWeb Review
PRWeb does what it says it does, and they do have a pretty vast outlet for your press release to get seen. The analytics are sophisticated enough so that you get a good idea of how well your release is doing once you send it off into the wilderness. This will help you decide whether or not to go with them again for your next release, and it can also help you tweak the process, either with a better written release, or with a stronger topic.
Our Recommendation
Sending out regular press releases should be part of your overall business strategy, as far as promotions go. If you're just starting out, you'll want to announce your business to the world when you're up and running. After that you should aim for a quarterly press release. Pick something noteworthy that your business has done, and shout it. PRWeb is pretty much the defacto press release distribution service out there, and offers the best bang for your buck.
Official Website: PRWeb
What do you think? Does PRWeb work or not?