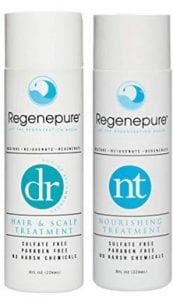 Anyone that is concerned about hair loss is going to be skeptical about any product that is being promoted as helping to slow this down. There have been some great advancements in these types of products. But they still raise the question as to whether a product like Regenepure DR can really help with hair loss.
What Causes Hair Loss?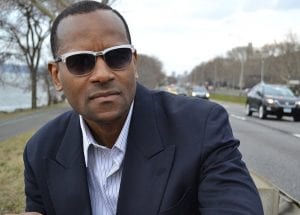 The medical term for hair loss is alopecia. Common type balding is called androgenic alopecia. It can occur in both genders. Some of the common causes are:
Anemia
Hormones
Syphilis
Thyroid Disease
Lack of some vitamins
Aging
Genetics
Signs of Hair Loss
The signs of hair loss are usually gradual and can consist of:
Thinning on the top of the head that is gradual:
This is the traditional type of balding or the most common. For men, it is usually noticed more around the hairline. For women, it is most noticeable where they part their hair.
Patchy spots of baldness
There may be a forwarning to this with the scalp first becoming itchy or painful.
Hair seems to be loose and can easily be removed by handfuls
This can sometimes follow some type of shock to the body like a severe physical injury or emotional trauma.
What is Regenepure DR?
The product is designed to stimulate hair growth. Some products focus more on stopping the loss that is taking place, but this one is doing the opposite. It is claiming to be a hair and scalp treatment. It is important that it also mentions the scalp.
The main focus is on scalp cleansing. This is supposed to remove the buildup that can choke the hair follicles. A substance called DHT can accumulate on the scalp and this product is supposed to be able to remove that. The formula of Regenepure DR has been designed for this type of cleansing which makes it different from a standard shampoo.
The Important Ingredients in Regenepure DR

There are many different ingredients in this product but the one that the makers say are the best are:
Saw Palmetto
Emu Oil
Caffine
Vitamin B6
Note: This product does contain 1% ketoconazole which is allowable for an OTC product. This is an ingredient that is used to treat fungal infections and has to be used with caution as there can be some side effects to it. But, at 1% it is considered to be safe as OTC.
The Regenepure Products
The company has developed several products for hair loss and has broken them down into which is best for either gender. They have done this by making the products into kits.
For Women
There are several kits that have been developed which are.
Rejuvenation Combo – DR+NT
Restoration Kit – DR+NT+Biotin Conditioner
Plus there are several others. Each kit contains the two main products which are the DR and NT
Each of the kits is designed to provide specific benefits. For example to deal with the hair loss itself. Or, to rejuvenate new hair growth. Then there is the maintenance.
For Men
There are also several kits but more designed to deal with the issues that cause hair loss in males. Like the male pattern balding.
How To Use The Regenepure
The product is focusing on five benefits which are:
Rejuvenating the scalp to allow for new hair growth
Restore the condition of the hair that already exists
Repair existing hair that has been damaged
Revitalize by giving it a better look
Stimulate new growth
Proper Product Selection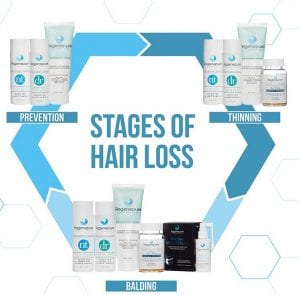 The products are also designed by hair type such as:
Oily: It is recommended that users alternate between Regenepure DR and Regenepure NT. Then three to five times a week the Biotin Conditioner. They also have a supplement that is taken.
Dry: Is basically the same as oily but using the conditioner every day.
Normal or Average hair: Alternate between the two. But only using the conditioner following the use of the Regenepure DR
Combination: Same routine that is used for normal air but using the conditioner as needed.
The Cost
The Cost for the products is going to vary depending on which kit is purchase and also where the products are being purchased from. If buying on Amazon, for example, a kit of the Regenepur DR two-pack will cost around $50.
The Big Question – Does It Work
The first thing to keep in mind is that every human is different. So when they are using a product like Regenepure DR they are going to get different results. All too often people forget about this when they are looking at reviews regarding products that are used for the human body.
Based on 1,145 reviews the product has received a 3.6 out of 5. 48% have given it a 5 star while 22% gave it a one star. Keep in mind that when users are rating this product they are doing so by the different features.
The Feedback:
There are some that are complaining about the change in formula regarding the ketoconazole and that the product is not as effective. This a product that has been around for a while so it stands to reason a change in the formula could cause some notable differences.
The rest of the comments are a mix of satisfaction and dissatisfaction in regards to not getting expected results. Again it must be pointed out that everyone is going to get different results because every person is unique.
Options
Before ever making a final decision on something as important as hair loss it is worth checking out other products that are within the same category. For example, it may be worth comparing against Pura D'Or. This is a very popular product on Amazon that is sold by several different sellers who have collected substantial reviews with many of the giving a 4-star rating.