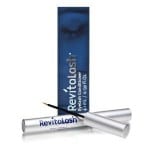 RevitaLash is a beauty enhancing product used to improve the appearance of your eyelashes. It was founded by Michael Brinkenhoff and is apparently very committed to the fight against breast cancer. We all want thick, long, beautiful lashes, but we don't want to spend a fortune, and we don't want to be disappointed with the results. So is this something that we can count on, or will we have to go back to the drawing board?
Overview
There is little doubt that women will do almost anything to make themselves look even more beautiful. They say that eyes are a window into the soul, and your eyelashes play a big part of how your eyes are framed. The eyes are one of the first physical traits that people will automatically notice about you. One issue that women complain about in relation to their eyes is how short and thin their eyelashes can be, therefore they invest in a number of beauty products such as mascara that yields satisfying, but temporary, results.
The Claim
RevitaLash is said to be made up of "proven functional cosmetic ingredients" such as "powerful peptides" and "soothing botanicals" that will not only improve the appearance of your eyelashes, but provide them with the nourishment they need to grow longer and thicker. They claim that in a clinical study, 97% of women noticed a change in the way their lashes looked within a span of 3 weeks.
Overall these claims are not so outlandish, and they don't go overboard like some of the other eyelash enhancers out there that promise you the world.
The Cost
If you decide to purchase it through their official website, then you can expect to buy in bulk since they do not sell the product individually. It's offered at $150 for a six month supply of 3.5ml bottles. They also offer it for $98 which will last you for about three months if used as directed.
The Commitment
How long you use it really depends on how long it takes for you to see the desired results. It is recommended that you apply a coat of the product in the evening once all your make-up has been removed. Only a small amount of the product is required to be applied so you don't need to use RevitaLash more than once a day.
However it may take at least 3 weeks before you begin to see any changes. You'll want to be patient, as most people that report back negatively didn't give the product enough time to work and stopped using it before the best results would have come. Once you've achieved the look you want for your lashes, you may continue to apply the product 2-3 times per week to maintain it. This is great because it means it will cost less, and be less of a hassle to keep it going long-term.
Evaluation
The product was developed by an ophthalmologist, and so far feedback has been mostly positive. In the world of beauty products you'll always have a mix of reviews, because each woman sets up her expectations for how she expects a product to work, and then judges it based on that. You also have to factor in that everyone has their own history when it comes to using beauty products, especially on and around the eye, so that can also play a role in how they perceive a product.
Is RevitaLash Safe?
It's important that a product for the eye area be safe to use, because this is your only set of eyes, and they're one of the more important organs on the body. RevitaLash has been deemed safe to use as it was designed in a way to be a "no-drip" formula, therefore reducing the chances of producing any side effects such as irritation. The product is supposedly safe enough to use that even those with eye conditions such as glaucoma, dry eye, and those who have undergone medical procedures like lasik eye surgery are allowed to use it with the consent of their doctors.
Final RevitaLash Review
RevitaLash gets our Thumbs Up review, based on the majority of people saying that it works, their philanthropic efforts, and because they've made something that is safe to use. If you follow the instructions, you should have no trouble applying this and seeing how it works for you and your specific situation. If you're pleased with the results, you can stay on with it, and at this price point it won't break the budget, plus you're helping out a good cause so it's a win-win.
Our Recommendation
If you have no known allergies or suffer from any other complications related to the eye, longer and fuller eyelashes might just be obtainable through the use of RevitaLash. We recommend giving it a go if you've tried other products that didn't live up to what you wanted. You can read reviews from 100s of women, some will say it works, others will say it doesn't, but the only way you'll know for sure is to try it on your own lashes.
We like it when companies give back. Athena Cosmetics, Inc. the company behind RevitaLash, is also a philanthropic organization devoted to supporting the fight against breast cancer. Gayle Brinkenhoff — Michael Brinkenhoff's wife — has recently had to battle the disease. So not only do you help yourself by purchasing this cosmetic product, but you can also help the lives of thousands of women who've had to undergo such a distressing health ailment.

What do you think? Does RevitaLash work or not?