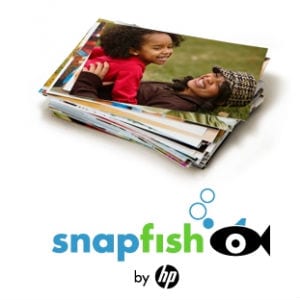 Snapfish is a line of printed photo books, cards, prints, calendars, mugs, and more that use your own photos to create tangible memories that can last for years. But how well does it really work?
Overview
Sites like Facebook are great for sharing photos with friends, but nothing quite compares to having a hard copy of your photos archived in a photo book and placed on the shelf. For that you'll need a quality photo book service, and Snapfish is trying to compete with other services like Shutterfly and even places like Wal-Mart and CostCo.
The Claim
Snapfish claims that you can easily create customized prints out of your digital photos, and that you're totally in control of how many photos you use, how they're arranged, and what size photo book you get.
The Hype
Snapfish has been around for several years and millions of photo books have been produced with it. There are a lot satisfied customers that have used it, or it wouldn't have been able to get this popular and stay in business so long. Other than that there isn't too much hype involved, they pretty much just talk about how easy it is to get started and to get through the process.
The Cost
A 5X7 photo book from Snapfish is $12 and it goes up to an 11×14 photo book for $60 with several sizes in between that range in price based on their size. The prices are pretty competitive with other services, and with the specials and online coupons they offer you can get it down even further. That's the beauty of using a service in a competitive industry, it drives the prices down and you end up getting more quality for less.
The Commitment
Unless you get someone else to do it for you, you're going to be the one that needs to upload the photos and get them to look the way you want them to before the book goes to press. Once you get it you'll also have to look through it to see if it came out the right way, and work with customer service to get it right if there are any mistakes.
Evaluation
This is one of the most popular photo printing services out there, but that doesn't necessarily mean it's the best one to go with. While there are several factors that go into whether this is the best deal going, including the price, the quality of the finished product, and how easy it is to get exactly what you want, and what sort of materials they're using in terms of the photo books and other products. Overall, the service ranks pretty highly, both with individual users and professional reviewers.
Looking at the finished products side by side between Snapfish and Shutterfly there are some immediate differences that pop up. Snapfish seems to be cutting corners every which way they can with cheaper storage materials including the box the products come in, and the envelops that photos arrive in. This continues to the quality of the photos themselves, the stock that they're printed on. Also consider that you might get your product a bit faster with Shutterfly as it's been noted that they have slightly faster shipping and processing speeds.
It's worth the time to look at the top competitors to see what they have to offer because it's not entirely apples to apples. There are slight differences in how many pictures you can use, how big the books are, and what other photo-related products there are. Keep in mind that there are also other DIY photo printing options including CafePress and Zazzle, which may offer a broader selection of products to choose from that you can stick individual pictures on.
Final Snapfish Review
As far as ease of use goes, Snapfish gets our Thumbs Up rating, but there are other services that might provide a more polished product. No company exists in a bubble, so you have to compare it to your other options available, and in this instance it looks like Shutterfly provides a better quality end product and just as intuitive user interface. They have coupons and specials that bring the price down to being very competitive and putting it over the top in regards to quality for the dollar. If it's a very special and very important book you want done you may want to consider hiring a professional to make one for you.
Our Recommendation
If you're looking for a fast, easy, and relatively inexpensive way to get your digital photos made into prints this is one potential way to go. Be sure to look at at least two other services before making up your mind so that you know you've gotten the best deal going, but overall you likely won't be disappointed with Snapfish, just maybe not as thrilled as you could be with a different photo printing service.
What do you think? Does Snapfish work or not?