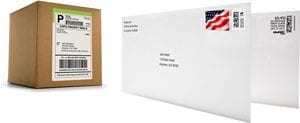 There are a lot of people that are running a business from home now, and this is convenient but they still want to add to this experience. For those that have a need for postal services which is a hassle to have to run out to use every day then stamps.com just may be something of great value.
Overview
Stamps.com is a service that allows you to actually print your postage and labels which is a big time saver in that you don't have to go out physically and pick these important items up. It's a simple as placing an order for the number of stamps you need, paying for them, then printing them.
The Claim
The claim is that it doesn't get any easier than this to tend to your mail needs. Plus, they indicate that you can get extra savings when you use stamps.com. They are a licensed vendor for the US postal service so you know that what you getting from them by way of postal products are legit.
The Hype
The hype really is the convenience of not having to run out just to buy stamps or postage labels.
The Cost
You can expect to pay on average about $15.99 for the stamps.com services then whatever costs you incur with the cost of your actual postage. You will also get a handy scale for weighing your mail so you can utilize the proper postage. This is free but you will have to pay shipping and handling.
The Commitment
If you only have a small business where you use mail services on occasion then the stamps.com services are probably not going to be that beneficial to you. However, if you do use mail services on a regular basis then you will want to consider this. You will have to take the time to learn how to use the online services, but this shouldn't take too long.
Evaluation
This is really a convenient service, and we can see how it would be of great value to those who use postal services on a regular basis. When we did further research into how stamps.com fared in the business world there were mixed reviews with several of them being quite positive. Where the biggest negativity seems to be present is in the cancellation of the stamps.com services if you don't want to continue using what they offer. It seems that they may be a little weak in their customer service area. For those that are happy with the service they have several positive comments to make about it.
Final Stamps.com Review
We are going to give stamps.com a thumbs up because we believe the services they offer are quite necessary and convenient for many. They have some solid reviews. However, it really is important that you totally understand the contract that you are making with them. If you are going to cancel make sure that you follow up with this to see that its done properly by the company.
Our Recommendation
If you are running an at home business then your time is just as important as anyone else's that is in business. This postal service that stamps.com  offers is one way to save you time and another one may be Earth Class Mail.
What do you think? Does Stamps.com work or not?