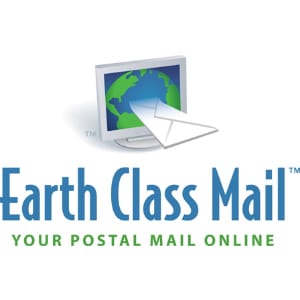 Earth Class Mail is a service that scans your snail mail and allows you to view it online the same way you view your email. They say you can save both time and money, but does it really work the way they say?
Overview
They also offer other services, like a virtual mailroom and virtual warehouse, which is designed to help you streamline your business model, essentially saving you on needless expenses and making it so you can be more mobile. Most people just want to know if this is a secure way to get their mail and packages, or if there are better alternatives out there that have better reviews and cost less.
The Claim
Earth Class Mail claims that it is easy, safe, and secure to use their service. They say that depending on which service you'll go with you'll be able to automate certain parts of your business and be able to spend your time on more important tasks.
The Hype
Mail forwarding services have been around for quite awhile, and with the emergence of the Internet they've been able to offer more and more services that they weren't able to offer in the past. When the Internet first came out the thought was that mail was dead, and while the USPS has seen a steady decline there is still plenty of mail circulating the planet, and packages as well as FedEx and UPS show no signs of slowing down.
The Cost
You can choose between two service levels for their virtual mailbox service. One is at $20 per month and is referred to as the Essential level. The other is called Elite and is twice the price. For the extra expenditure you're able to have an unlimited number of users and an unlimited number of business names associated with the account.
The Commitment
This is the part that some people seem to have a problem with. The way USPS regulations are set up, it's not the easiest or most convenient thing in the world to have to stop the service. This is because you're not able to fill out a change of address form if you decide you no longer want to use the service. This means that if you want to jump ship you'll have to manually inform each sender of your new mailing address.
Evaluation
There have been plenty of people that have tried out Earth Class Mail and have reported back on whether or not it works, and if there are any drawbacks to using it. While we found no complaints about how the service works as far as whether or not you'll receive items that are sent to you, there are a few gripes about parts of the service that can't really be changed by the folks at ECM. For example the aforementioned problem with trying to stop the forwarding service and not being able to do so thanks to United States Postal Service rules.
There have also been those that have voiced concern over how the mail goes from analog form to digital. Some have questioned how the mail gets opened and scanned, how automated it is, and if there is any chance that someone is reading your mail. This opens up the door for all sorts of breaches of privacy depending on what type of mail you receive. But this is a trade-off that any user of mail scanning services needs to accept because there aren't robots sophisticated enough to handle the process entirely.
Final Earth Class Mail Review
The Earth Class Mail service definitely works, and you can receive mail and packages from all over the world to one unique address. There are concerns with the ease of stopping the service, and a few privacy concerns about how the mail gets scanned to an online format, but aside from those the underlying service appears solid, and on par with other mail forwarding services out there.
One thing to note is that they have been making regular changes and updates to their service in an attempt to stay competitive and improve their offering based on consumer feedback. This is an important criteria for any company you do business with.
Our Recommendation
If you're in need of mail forwarding and want a fully-featured service that makes it so you can access your mail from virtually anywhere, this deserves a trial run. It might also be a good idea to run a needs analysis on whether it is worth paying the fee to access your mail or if there are other ways for you to go paperless and not have to worry about it. Most important mail that gets delivered such as bank statements have online options you can choose. It could be a way to optimize your business expenses if you make it a priority to reduce your dependence on actual mail.
What do you think? Does Earth Class Mail work or not?