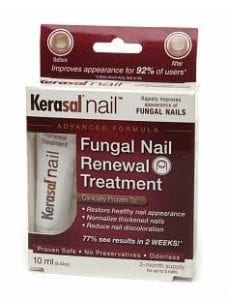 Kerasal Nail is designed to fix your nail problems and get your toes looking like the way they did before. If you've ever struggled trying to get rid of your nail fungus you know how hard it is to find a product that actually works, and what a waste of time lousy products can be. So does this one do the trick?
A Common Condition
Nail fungus, also known as onychomycosis, is a common condition that affects many people.
Nail fungus can also affect the skin on your feet and in between your toes, this is known as athlete's foot, the medical term is tinea pedis.
Nail fungus can be very annoying and unpleasant to look at. Finding the right product to take care of nail fungus is important. Kerasal Nail Fungal Nail Renewal Treatment could be a good option.
What is Nail Fungus?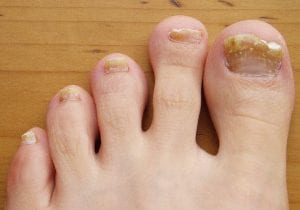 Nail fungus is caused by various fungal organisms referred to as fungi. Dermatophyte is the most common type of nail fungus, however yeast and molds can also cause nail infections.
This condition can affect people at any age, however, it is more common in older adults. When finger and toenails age, they become more brittle and dry which results in nail cracking leaving them susceptible for fungi to enter the nail.
Poor blood circulation and a reduced immune system can also play a role in contracting nail fungus.
What are the Risk Factors of Nail Fungus?

There are many factors that can increase your risk of contracting nail fungus such as:
Heavy sweating
Athlete's foot history
Psoriasis
Injury to the nail or surrounding skin
Diabetes
Circulation problems
Weakened immune system
Age
Walking barefoot in common and public areas
It is essential that you keep both your fingernails and toenails clean and well-groomed as this may reduce your risks.
What are the Complications of Nail Fungus?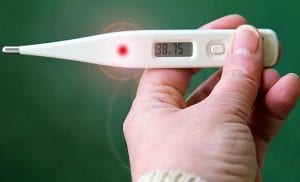 In severe cases of nail fungus you will experience pain and permanent damage to your nails can happen. There is also a risk of nail fungus leading to other serious infections especially if you have a weakened immune system, diabetes or other medical conditions. For people with diabetes, nail fungus can lead to cellulitis, a bacterial skin infection.
How Can I Prevent Nail Fungus?
To help prevent nail fungus, athlete's foot and reinfections of both, you should:
Trim nails straight across with disinfected nail trimmers, file rough edges with disinfected nail file, file down thickened areas with disinfected nail file.
Wash your hands and feet regularly especially after touching an infected nail and moisture nails
Choose breathable material shoes
Always wear footwear in pool areas and public locker rooms and showers
Change your socks throughout the day or wear sweat absorbing socks
Treat shoes on a regular basis with disinfectants and antifungal powders
Ensure your nail salon disinfects all manicure tools after each use
Do not wear artificial nails or nail polish
Treatment of Nail Fungus With Kerasal Nail Fungal Nail Renewal
Kerasal Nail Fungal Nail Renewal is a topical formula that has been clinically proven to reduce or quickly improve the appearance of fungus or psoriasis affected nails. By Using Kerasal you will:
Soften and hydrates brittle nails
Reduce thickened nails
Reduce nail discoloration
Help normalize the appearance of the nail
This product was developed by dermatologists in Sweden through 15 years of research and development.
Features of Kerasal Nail Fungal Nail Renewal include:
Penetrates the nail
Is clear and odorless
Does not require a prescription to purchase it
A visible difference in just one week of using the product
Improves nail appearance in over 90% of users
Is #1 Doctor recommended
Has been approved by the American Podiatric Medical Association
How Do I Use Kerasal Nail Fungal Nail Renewal?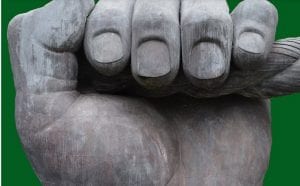 Kerasal is very easy to use, you simply apply a thin layer to the finger or toenails including under the nail before bedtime daily and allow to dry for a few minutes. If you are into nail art then you need to have your nails healthy.
You should use the product for a minimum of 8 weeks to properly treat the area. Depending on the severity of the fungal infection you may require 3 to 6 months of use to achieve optimum results.
What Are the Ingredients of Kerasal?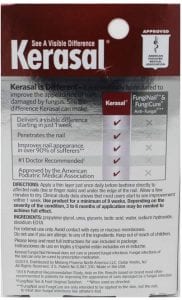 Kerasal contains:
Propylene glycol
Urea
Lactic acid
Water
Sodium hydroxide
Disodium EDTA
Always check the ingredients of any product you use to avoid using if you are allergic to any of the ingredients. This product is for external use only and should not come into contact with mucous membranes or eyes. As with any medical product, always keep out of the reach of children.
Where Can I Buy Kerasal Nail Fungal Nail Renewal Treatment?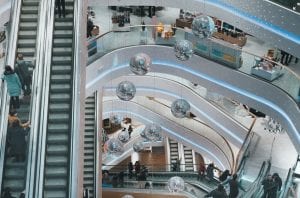 Kerasal can be purchased in many places such as:
Walgreens
Walmart
CVS
Rite Aid
Target
Meijer
Amazon
Albertsons
Publix
Wegmans
H-E-B
Harris Teeter
How Much Does Kerasal Fungal Nail Renewal Treatment Cost?
You can purchase Kerasal at Walmart for $18.66 for a single package or $29.99 for a 2 package. Each package contains .33 ounces.
Target sells it for approximately the same price. Walgreens is a little more expensive, they sell a single package for $26.99. Amazon.com sells the 2 pack for $39.99. So it really depends where you shop when you consider the price for this product.
Customer Reviews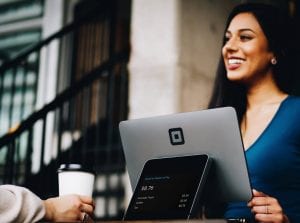 Amazon customers have rated Kerasal 4 out of 5 stars, with 60% rating it at a full 5 star product. Customers have expressed this product is easy to use and offers great value for the money. Customers have stated:
This Stuff Really Works!
It Works, but it takes time
I have been applying this product every morning faithfully for years!
I tried 5 other products with no results. I saw great results with Kerasal
This Stuff is Amazing. Thank you for a great product
Recommendation
We would recommend trying this product for finger and toenail fungus to improve your nails' appearance. However, it is also very important for many health reasons that you take proper care of both your fingernails and your toenails.
When you use Kerasal in conjunction with good personal hygiene habits you will experience lasting results.
The product is a great size to take anywhere with you if you travel.  You might also want to try Kerasal Intensive Foot Repair that provides deep moisturizing. This can be used as part of your foot care regimen.
Be sure to share with us any experiences you have had with Kerasal.