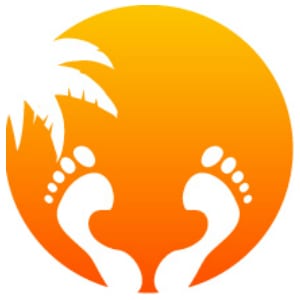 The Barefoot Writer is a program that claims to give you the information you need to be able to write for a living and make decent money. So can you really kick back in your bare feet and make a full-time income?
Overview
Writing for a living does come with its share of perks. No rush hour commute, no boss standing over your shoulder telling you what to do, no time card to punch. You can basically do the job from anywhere just as long as you have an Internet connection to deliver your work once you're finished. But it's also work, so you don't feel like you're getting something for nothing, and you're still trading your time for money.
The Claim
They claim to be able to give you a "secret formula" that you can use to make generous sums of cash from writing that doesn't require a college education or formal training. They say you'll be able to write about topics you enjoy, and take on projects that interest you, so that work doesn't feel so much like work anymore, and you're able to have a good time and get paid for it. That's pretty much the definition of success across the board, doing what interests you, what you consider fun, and getting paid for it.
The Appeal
Thousands of people would love to work from home if they could, and many more are tempted by the idea of not having to dress up to go to work, not having to put wear and tear on their cars in order to commute, and not having to deal with all of the office politics that go on in a typical workplace. Most anyone that can read at a high school level has the ability to write well enough to monetize it, so it's not too far of a leap to believe that a point in the right direction might lead to pay dirt.
The Cost
It's $49 a year to be in the "club" and that gets you access to all of their information for the next year. They'll then charge you again for another year's access unless you cancel beforehand. What's pretty amazing is that they'll let you change your mind any time during the year. They'll also let you keep the included bonuses. We've rarely seen products or services that are guaranteed through their entire life like that. It shows that they're pretty confident that when you see the information they have you'll want to stay a member, and renew the following year.
The Commitment
You're going to have to put fingers to keys in order to get this to work. The idea of writing as your livelihood may sound like a dream come true, but it still involves work in the form of writing, so it's not as if it's a get-rich-quick scheme that you can set and forget and watch streams of cash roll in. The people that they reference as success stories and testimonials likely have a strong work ethic in order to produce those results.
Evaluation
The Barefoot Writer is positioning itself as a way to cut down on the learning curve when it comes to writing for a living. If you're just starting out and don't know exactly what to write about to make money, or how to find clients that will pay you to write about the things you enjoy, this could definitely save you some time searching and finding them on your own, if you ever do. If you value your time, and surely you do, you can see that even if you put a $25 per hour value on your time, all you'd have to do is save two hours with the information they provide.
If you've been thinking about taking your life back and working on your own terms, or maybe if you've read The 4-Hour Workweek and have wondered what your muse could be that gets you out of the 9-5 and frees up your place and time so that you can travel the world and make money at the same time, this may be for you. Writing is a craft that takes a lifetime to master, and you can learn something new about it every day if you wanted to. It represents a job that you can grow into, and then continue to expand your abilities as you go along. This can be very rewarding as well.
Final The Barefoot Writer Review
The Barefoot Writer definitely isn't for everyone, but they've made it pretty easy to figure out if it's for you or not. At this price point if you're serious at all about becoming a full-time writer dropping $50 to find out a faster way to get there just makes sense. If you go through what they're offering and don't like what you see, or don't think that you could apply the techniques they've developed, you simply request a refund and you're back to square one, but with some extra knowledge for your troubles.
Our Recommendation
Knowledge is power, and the onus is on them to impress you enough with the info they provide so that you start to see results and crave more helpful advice. When starting out on a new venture it is often necessary to put a little cash out to help you on your way. In this regard, perhaps you might stumble upon the same tips and techniques on your own, after spending several hours, weeks, or even months trying, or you could have your hand held and be shown exactly what to do.
What do you think? Does The Barefoot Writer work or not?