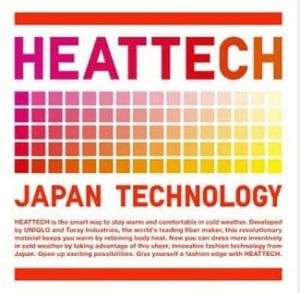 The concept behind Uniqlo Heattech is an interesting one: what if you could wear less bulky clothing, and still feel warm during the cold months. The explanation for how it works looks something like a science project, with graphs and figures, but how well does it really keep people warm?
How Does Heattech Clothing Actually Work?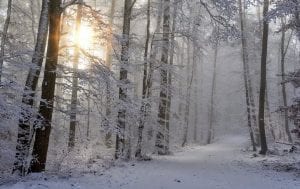 The technology used to create this clothing has taken years to perfect. But now you can enjoy the winter months even more while staying cozy warm all over. Having to wear thick bulky clothing or multiple layers is a thing of the past.
The fibers of this lightweight clothing actually absorbs the moisture that your body emits and then generates enough heat to warm your body and keep it toasty warm.
It is because there is a layer of air in between the fibers of the clothing that prevents the heat from escaping that allows you to stay warm all over while you are wearing it.
Why Is Heattech Clothing Great For The Winter?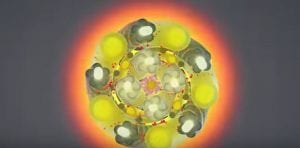 Heattech clothing is made from a lightweight high-tech fabric that is designed to actually generate heat that will not only warm you up, but keep you warm as well.
The clothing is made to be extremely comfortable. It stretches and shrinks to fit your body like a glove.
You will find that your movements are not restrictive at all, unlike big bulky clothes that may keep your body warm but is difficult to move around freely.
The material is comprised of rayon so it converts the moisture that the body creates into heat.
Ultra-fine micro fibers create layers of insulation which locks the body heat in.
The heattech clothing is made up of a variety of different fibres that all support each other.
How Is Heattech Clothing Made?
Heattech clothing truly is innovative and ahead of its time. There were more than 10,000 prototypes created before the product line reached its full potential and the clothing needs specialized machinery as well as a dedicated assembly line to be produced.
It was because of a joint partnership between Uniqlo and textile manufacturer Toray that they were able to produce clothing that is the ultimate in comfort and warmth.
More Than Just Warmth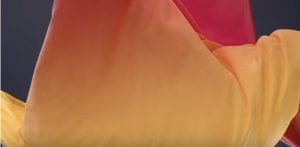 The company Uniqlo is a Japanese company and utilizes cutting edge fiber technology where Japan is a leader. In addition to creating extremely warm and comfortable clothing, there is far much more than just style.
This clothing actually fights bacteria, prevents odor buildup and even stops static electricity from being a problem. This clothing line hit the market in 2003 and since then they have kept making improvements based on what their customers think.
How Popular Is This Clothing?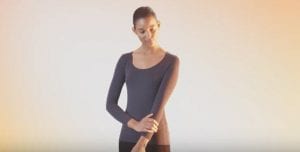 When we say that this clothing line has taken the winter world by storm we are not exaggerating. Apparently they have sold over 100 million pieces of clothing in seven different countries all over the world including New York, London, and Paris, not to mention Japan. It really is changing how people dress for the cold all over the globe.
What Kind Of Heattech Products Does Uniqlo Produce?
There are several pieces of clothing that fall into the Heatech line, but they also fall into categories:
Heatech Standard:
This category is ideal for the standard winter weather
Heatech Extra Warm:
When there is dip in the average winter temperatures the extra warm category of this clothing will keep you warm and snug.
Heatech Ultra Warm:
There are some periods of winter where the temperatures can become extreme. Those that have some of the ultra warm clothing on hand will not be deterred from going outdoors in this weather.
The heattech line of clothing has grown over the last several years, so it now offers a great selection.
Innerwear Clothing
When most are looking for warm clothing they tend to go for outerwear. With the technology that has gone into this line of clothing, it is the innerwear that is going to provide the results of keeping a person warm.  There is a good list of this type of clothing to choose from such as:
Turtleneck sweaters
Crewneck sweaters
Sleeveless tops
Camisoles
Leggings
Pants
What Makes Uniqlo Such A Unique Company?
With a company mission statement to change the conventional way people buy clothing and to try and even change the world, this Japanese company is a subsidiary of Fast Retailing Company and since 2006 they have enjoyed a great deal of success using a business model that used a large number of small stores in suburban areas to showcase their wares. With prices much lower than bigger retail outlets, the service they provide is unparalleled in the clothing industry.  For those that are looking for a different line of clothing, there are specialties in this too like athletic wear made by a different brand.
The Cost
Much of the Uniqlo Heattech product line is in the $20 range, with some of their items going for less. The clothing costs the same for both men and women, and compared to other competing products  it seems more than reasonable. Typically with a product like this that is trying to incorporate science and technology into their items you'll see inflated prices, but these seem to be an economical way to stay warm and toasty without having to spend a ton on clothing.
REVIEWS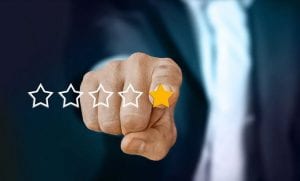 CONS
There have been very little when it comes to negative reviews, with the only ones complaining they wished there were more items of clothing to choose from. Aside from that, this line of clothing from Uniqlo might truly change how people enjoy the cold weather, no matter where they live.
PROS
Also aside from the Heattech line of clothing they also have produced another technology that deals with the warmer climate and this is called  AIRism fabric. This line of clothing uses fabric that is designed super thin, has anti-odor properties, absorbs perspiration and is cool to the touch.
Both these lines of clothing have become hugely popular all over the world and it seems that because they are always trying to improve their designs it seems we only have better things to look for in the future.