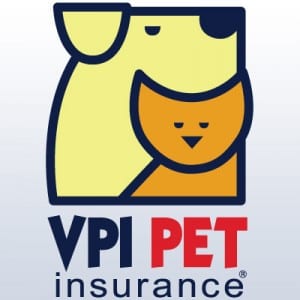 VPI Pet Insurance is one of the largest pet insurance companies around, and they aren't shy about letting you know. They're pretty convinced that they offer a better experience than their competition, including lower monthly payments and higher reimbursements. But how can you really know what sort of coverage you'll get, and if they'll really pay out the money if something should happen to your pet?
Overview
Pet insurance might seem like an extravagant item to buy, but if you think about it, pets have a shorter life cycle, so they start showing sings of aging faster than we do. They're also known to get into more trouble than we do. So if you've been noticing that you've been taking more frequent trips to the vet, or if you have noticed that your pet is getting on in dog or cat years, you're probably in the process of evaluating the different companies you can get insured with.
What's interesting is that the application process can be just as complicated for pets as it is for humans, if not more so. They have the same sort of terms and conditions in place like not covering pre-existing conditions and requiring that you take your pet into the vet for a check up before coverage can start taking place.
The Claim
VPI Pet Insurance claims that 90% of vets that recommend insurance recommend theirs. They also take credit for creating the pet insurance industry altogether back in 1982. They claim to have a stronghold on over half of the market, to underwrite their own loans in California, and to have had the same underwriter since branching out to other states.
The Hype
The hype is that we're talking about pets here, and many people get very emotional about their pets. When they think about something going wrong with their pet, or having to choose between making the house payment or paying for Fluffy's operation, it can hit a few nerves and cause them to jump to a decision without thinking it through fully.
The Cost
VPI Pet Insurance says that they have a monthly $59.11 for a one year old lab in San Diego, California. Of course this is only an example, and your rate will be different depending on the breed, age, and location. There is also a $100 annual deductible, which is pretty standard among the different companies. When you compare this to other services, it appears to be lower and more stable in price. The stability comes with maturity, and VPI is a seasoned veteran.
The Commitment
Once you're signed up and coverage is in place, both you and your pet just get on with life and you don't have to worry about it until something goes wrong. When it does you simply file a claim just like you do with any other insurance policy and you're reimbursed for what's covered. Some people think that once they're covered it's all automatic, and hands-free, so don't be put off when you're asked to get involved in the process.
Evaluation
VPI Pet Insurance consistently earns high praise from most people that have used it. Of course there are plenty of stories about people saying how it helped them through a difficult time with their pet. It's common knowledge that veterinary expenses can be staggering, so coming up with so much money to help your pet can be hard. Knowing that they're covered can give you peace of mind in the interim, and can help you avoid a financial hardship when something happens.
Insurance is Insurance
There are plenty of people that are unhappy with VPI Pet Insurance, but it seems that their complaints are more about how insurance works and not about anything specifically that VPI does as a business. Insurance companies are in the business of making money, just like any other company. Any perception that they are there to help you in a time of need is purely coincidental, and just a part of what they do as a business. They have to cover as many pets as possible, because only when you deal in large numbers does insurance make sense, profit wise. Insuring 10 pets is better than insuraning one, and insuring a million is better than insuring 10,000.
If nothing happens to your pet for many months, you might feel like you're paying all that money for nothing. But this is the wrong way of looking at it. Something will most likely happen at some point, and when it does you won't have to come up with such a big chunk of money all at once, so you could look at it as making installment payments so you don't get overwhelmed in the future.
Final VPI Pet Insurance Review
VPI Pet Insurance is getting the Thumbs Up from us. They've been doing what they do for a long time now, and have helped tons of people protect their pet and feel better about the future. Of course there are some out there that don't like it, but you can't service as many people as VPI does and expect to please everyone.
Our Recommendation
We recommend going with VPI or Embrace for your pet insurance solution. VPI has proven to be a long-time standby, and Embrace is the new company that is trying to shake things up. You really can't go wrong with either one, so it's just a matter of reading the fine print and deciding which one is best for you and your pet and the situation you find yourselves in.
What do you think? Does VPI Pet Insurance work or not?