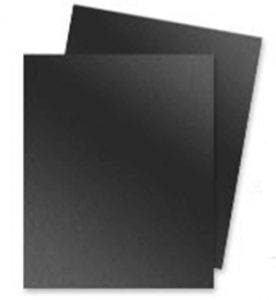 Chalk boards have been around forever it seems yet they seem to be one item that you can buy a youngster that they will never be disappointed with. These what were once toy items, have come a long way and a nifty version of these is the Wall Dazzle.
Overview
You may have remembered as a kid having a chalkboard that was held up with a stand or perhaps a hard chalky surface that was screwed to the wall. Wall Dazzle provides all the same fun as these old age items do but they are much more compact and flexible. These are just peel and stick chalkboards where once you have removed its protective backing you stick it onto any smooth surface. This is just the beginning of a whole lot of fun that Wall Dazzle brings.
The Claim
The company claims that the Wall Dazzle will stick on any smooth surface. They say you can cut it down into whatever size and shape that you want. They are saying that there are multiple uses for this product and its not just restricted to the kids.
The Hype
Being able to easily stick a chalkboard to a surface is pretty cool. This means there is no permanent fixture to the wall which has been a real hassle in the past. It also means that it can be transported to any room in the house so the kids get to enjoy it anywhere.
The Cost
For $10. plus $7.95 shipping and handling you are going to receive 2 chalk boards plus one extra chalk board along with 6 pieces of assorted color chalk. If you add an extra $7.95 for shipping and handling to your order you will get an extra 3 chalk boards and 6 more pieces of assorted chalk color.
The Commitment
You just might need to order extra of the Wall Dazzle once you discover that its not just the kids that can put this to good use. In fact, every member of the family might have a purpose for it. The teens might want to stick it to their binders. You may want it for the kitchen so you can leave reminders, and hubby might find it useful in the workshop for jotting down temporary notes.
Evaluation
It is easy to see what Wall Dazzle might become a really popular product to have around the house. It doesn't say whether any chalk will work on it or if you have to restrict yourself to the chalk that comes with it. One thing is for sure and that is that it might fill in for projects where you may have had to use chalk board paint for previously. This is a lot less messy and a lot less work.
Final Wall Dazzle Review
We are going to give the Wall Dazzle a Thumbs up review. It is a simple and inexpensive product that really has a lot of potential uses to it. You may find that it becomes really popular and that the children's friends are going to want it too. If so, then you may want to keep a few extra on hands for gifts. At this time of year it would make an ideal stocking stuffer.
Our Recommendation
If you are looking for something simple yet entertaining then it is well worth giving the Wall Dazzle a try. Another interesting product that we talked about in the past was the Pattern Painter, which you might want to check out.
What do you think? Does Wall Dazzle work or not?