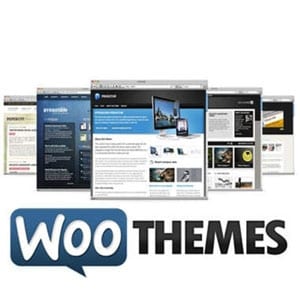 If you're contemplating a Woo Themes purchase, you might be wondering if their themes are really the answer you need for your WordPress upstart. I mean, sure the demos look great, and the little ninja mascots are cute, but when it comes down to it will the theme actually look and function the way you want it to once you get it installed and activated?
Overview
The theme you choose for your WordPress site is pretty important. You want visitors to take you seriously, and stick around to hear what you have to say, or to sell. If they can't easily find the areas on your site that you want them to find, they will be gone in no time, and on to your competitor. So this is no slight decision on your part, and it's good that you're investigating whether or not Woo Themes deliver.
The Claim
Woo Themes make a good amount of claims, stating that they'll give your site a professional look, that their support is top-notch, and that you'll be able to have your site ready to go in little time at all. They say that their themes have been downloaded over 6 million times, and that they have a total of over 100 themes in all. They also have tallied up how many users they have, and it's over 170,000.
It's hard to argue with the claims. The themes definitely look great, many of which include a slider near the header, giving your site that boost of credibility and making it look like the big boys. They also take advantage of some of the powerful features of WordPress, like Plugins and Widgets.
The Hype
Woo Themes get hype from their affiliates, but also because they've been in the game for so long, some of the hype is justified. As long as WordPress has been around Woo Themes has been there with a theme of some sort, trying to make it easier for web guys and gals to bring their idea to life. I personally remember discovering WordPress and Woo Themes on the same day, as I tried to change my theme and they were one of the only companies around that had free themes you could download.
The Cost
The pricing structure is pretty straightforward. For $70 you get to pick the theme that has caught your eye, and you also get two bonus themes to choose from for other sites you might have. If you want to tinker with the graphics, or customize the theme to your liking, you can get a developer's license which gets you access to the raw Photoshop files so you can make necessary adjustments.
They also offer a monthly subscription, which is great for those serial entrepreneurs out there that are always coming up with new website ideas and want to deploy them quickly with fresh looking themes. These packages have a startup fee of either $125 or $200 depending on if you go with the standard or developers package. After that it's just $20 or $25 a month, respectively.
The Commitment
Part of the selling features of Woo Themes is that it's easy to get theme up and running and have your site ready to go in no time. If you contrast this with using a free theme you find from searching online, or using a theme that comes pre-installed with the WordPress software, or paying for programmers to design you a custom theme, this is really less of a commitment than all of those options.
Evaluation
No matter what type of site you're starting, there's got to be a Woo Themes theme for you. They are pretty savvy at keeping their finger on the pulse of what people want, and you can find anything from an eCommerce style site, to a small retail boutique, to a blog, or magazine style format, to a gallery if you're an artist or a photographer, to a video showcase if you're trying to start a video site, really the possibilities are endless.
And since no matter which package you go with you'll get bonus themes, you can actually score 3 or 4 themes for the same price, making it a real bargain, and a green light for a site that maybe you didn't know exactly how you wanted it to look.
Scalability
The thing that sets Woo Themes apart from the hundreds of other WordPress theme companies out there is that they can grow with you as your site and vision grows. You might start off with just a blog, and realize later that you want to sell products directly from your site. They already have that covered with their WooCommerce integration. If you go with a different theme, you'll have to constantly upgrade your site, or add new plugins or other solutions as you go along, ratcheting up your costs, and slowing you down as far as deployment goes. Might as well start as you mean to go on.
Support Review
Woo Themes brags about their support, and for good reason. There's so many abandoned themes out there, and it's so hard to find good support for themes when you have a problem, that it's refreshing to see an actual company behind a web-based product. Aside from their forums, you can also get personalized email attention. They even have a "panic button" which allows you to send an urgent message for ASAP help.
Woo Themes uses a mixture of different support tactics to attend to their growing number of customers. You can find the answer to many of your questions in their forums, which are heavily moderated by admins so it's not just the blind leading the blind. They also have a series of support videos, that walk you through several of the most common things that you'd want to do with your theme, so you can look over the shoulder of the actual developers as they explain in plain English how to maximize the features that come with each theme.
If that isn't enough, you can also email them your question, and you'll get a prompt reply according to business hours.
Here's an example of their support videos:

Final Woo Themes Review
In the world of WordPress themes, you either pay for quality and support, or go the free route and get left alone in the desert with glitches and problems. The themes offered by Woo Themes have been professionally designed to look sharp, appeal to visitors, and increase click through rates and stickiness for your site. Why spend hundreds or even thousands of dollars paying people on the other side of the world to design your site, when you can have a sharp Woo Themes design – plus a few bonus designs – for less than $100 and be online and open for business today?
Our Recommendation
We like and recommend Woo Themes. They've been around for several years, and Internet years are like dog years so they've really been around for ages. Well, maybe not that long, but they've definitely stood the test of time and they couldn't have sustained themselves if they weren't doing something right and making their customers happy. We suggest grabbing their standard package for $70 getting your bonus themes, and taking your site to the next level.
What do you think? Does Woo Themes work or not?