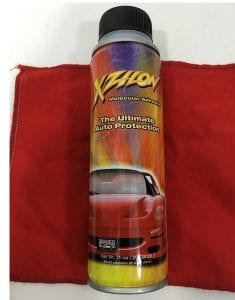 Xzilon is presented as a way to get your car looking and keeping it that way. It says that it works on a molecular level, and we've seen these sorts of claims before for other car products, so does this one deliver?
What Is Xzilon?
Xzilon is a molecular adhesion vehicle exterior paint protection product. This product was initially designed to meet the requirements of the aerospace industry. Xzilon consists of carbon polymeric coating, which is permanent once applied.
Who Makes Xzilon?

The company that produces this product is called Xzilon. The company was recently acquired by Kevin Kahmann and is now part of Caring Brands Companies. Xzilon is accredited by the better business bureau and the companies products are compliant in all 50 USA states as well as Canada, Mexico, Puerto Rico and the Virgin Islands. The product is produced in the USA.
What Is The Difference Between Xzilon And Other Vehicle Exterior Paint Protectors?

The biggest difference is the strength that Xzilon has. Once this permanent paint protector is applied to your vehicle's exterior paint surface, the product provides resistance against environmental contaminants, abrasives, severe weather conditions, and chemicals.
Environmentally Friendly
With so many people today concerned about our environment, it is important to know that Xzilon is environmentally friendly. It is also adult, children and pet-friendly. It is non-flammable and has very little odor.
What Is The Finish Like?
Xzilon provides an ultra high-gloss finish and is safe for all surfaces. This product provides the best possible protection for exterior paint finishes, with little build-up. Touch-ups are quick and easy.
Why Is It So Important To Have Xzilon Exterior Paint Protection?
Paint lost softness years ago when lead was removed from the automobile paint. Today, the paint that is used on automobiles is much thinner than it used to be. It is powder-coated paint. Using this product adds luster, flexibility and softness to the paint. Dent repairs are much easier when this product has been applied. Paint chipped happens less frequently. Using an exterior paint protection provides treated surfaces long term protection. The product has been tested on 400 degrees surface temperature, 1,300 of saltwater spray and wind speeds of over 400 mph.
What Are The Benefits To Using Xzilon?
There are many benefits associated with using Xzilon. Some of the benefits are:
Higher resale value – 15 – 20% with treatment
Provides an anti-static finish
Repels dirt
Repels dust
Repels pollen
Reduces car washes by 50%
Protects against bird droppings
Protects against tree sap
Protects against oxidation
Protects against acid rain
Protects against UV light
Protects against most corrosive elements
Most dirt just rinses off
Does not require repeat application
Where Can You Use Xzilon?
Xzilon paint protection can be used on any type of surface. This includes:
Motorcycles
Cars
Trucks
RV's
Bicycles
Boats
Lawnmowers
Snow Blowers
Farming equipment
Construction equipment
And so much more.
How Is Xzilon Applied?

For optimum results, it is recommended to have Xzilon applied on personal and recreation vehicles through your dealership. This will ensure the product is applied properly and evenly. However, you can purchase the product to apply to small engine machines and other items that need paint protection. To apply it yourself, follow the instructions carefully.
How Much Does Xzilon Cost?
Depending on your dealership, the cost to have Xzilon applied to your vehicle will vary. However, on average it is approximately $700. This product can be applied to new and used vehicles. To purchase the product yourself it costs approximately $100 depending on where you buy it.
What Kind Of Warranty Comes With Xzilon?

Typically, when Xzilon is applied professionally on new vehicles, the warranty is good for 5 years. On used vehicles, the warranty is good for 3 years.
Does Xzilon Make Other Vehicle Protection Products?
Yes. Xzilon also makes interior protection, glass protection, alloy wheel protection and XMicrobe Antimicrobial Protection products.
Glass Protection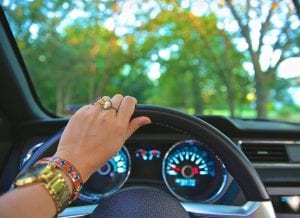 The product fuses with the glass of the vehicle to form a hydrophobic barrier. Rain, wet snow and water will bead on the glass and roll-off, which enhances visibility.
Interior Protection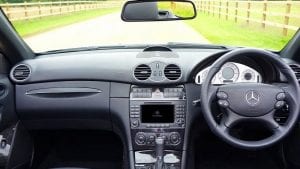 This product is an eco-friendly carpet and fabric protector. Spills do not penetrate fabric or carpet, they simply roll-off.
Alloy Wheel Protection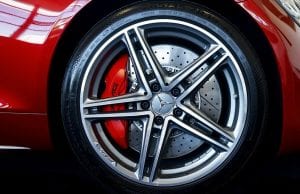 Protect your wheels from brake dust buildup, scuffing, corrosion and pitting.
XMicrobe Antimicrobial Protection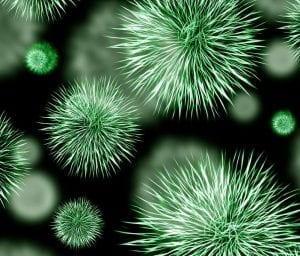 This protection treatment eliminates 99% of microbes and germs, sanitizing the interior of your vehicle.
How Can Xzilon Save Me Money In The Long Run?
When you have Xzilon applied to your vehicle you can save money in many ways. As the protective product prevents UV damage, you won't have to have an additional clear coat applied to your vehicle. You will save money on car washes, as using this product reduces the necessity to wash your vehicle by over 50%. The product keeps your vehicle looking new, therefore resale value will much higher compared to not using Xzilon. Unlike other paint protection products, this one doesn't have to be re-applied.
Customer Reviews

There is quite a mix of customer reviews regarding Xzilon on Amazon. The product has received a 2.5 star out of 5-star rating. The product purchased on Amazon is a DIY. Keep in mind if the customers didn't apply it properly, this could be the reason it may have failed. Some comments from Amazon customers are:
"great product"
"I had paid to put it on one car. When I found it on line I did better job for a lot less money. This product is the greatest thing for any car. It is easier to apply then car wax. It doesn't tell you but you should apply it 2 times on all surfaces of the exterior including the glass."
Here is a comment from Jeremy Vizzi, from Executive Detail:
"One of my regular clients bought it off ebay and asked me to apply it to his vehicle. I think it's been about 3 months now and it still beads like it was treated yesterday. I don't know much about it, but at least I can watch how it performs closely. Despite some of the negatives I've heard about it, it really doesn't seem to be a bad product. I will also say that the bugs and sap seem to wipe off without ANY problems. I don't think it's worth paying the dealership that kind of price, but to buy it MUCH cheaper and apply it yourself, would definitely be better. At first I was a little skeptical, but it does seem to be holding up right now. Again, it's only been a few months. So we'll see."
Recommendations
As with any product, personal evaluation works best. Some people have great experiences with Xzilon and others not so much. Maybe trying it on a small engine machine first to see how it fares may be a good idea, before investing in hundreds of dollars through dealerships.
Options
When looking at one product it is always worth looking at a comparable one and in this case its Prolux.