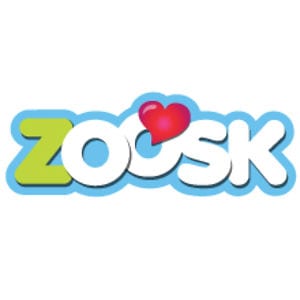 At first you might think that Zoosk is a regular dating site, and it can serve that function if you want it to. But they are taking great pains to call themselves a "romantic social network", so like Facebook for romantics. Therefore, asking if it works or not is a question of what you'll be using it for, to find love or to showcase it.
The Claim
Zoosk is attempting to go after the romantic niche of people that are wanting more out of a relationship than just the physical aspects. They seem to be taking a lighter approach to a serious, long-term, and committed relationship. They're like eHarmony for a younger generation and without the pretentiousness. At least that seems like their intent.
The Hype
Dating sites are still gaining in popularity, as more people turn to them as a way to avoid or supplement their real-world attempts at making a match. It seems that there's no limit to the number of sites a person will sign up for in an attempt to find Mr. or Mrs. Right. And since most of them are free for a basic membership, it doesn't hurt to take them for a spin and see how you like them. But it's important to keep a level head and realize that you're going to have to put some effort in if you want to see results.
The Cost
It's free to sign up for Zoosk, much the same way it is at other dating and relationship sites. From there you will be able to browse profiles and get yours looking the way you want it to. There are some restricted actions that require coins, the virtual currency of Zooskland. These go for various prices depending on how many you get at once. Their bulk order gets you 1800 of them if you spend $100, which they say is half off the regular price. Depending on what you want to do, and how often you want to do it, you'll go through your coins at different paces.
The Commitment
If you're going to be using this to try to find a romantic partner, you'll have to commit to filling out your profile in a way that will attract that person to you. It's still largely in your hands who you attract, as well as who you choose to respond to, and what you say to them still makes a difference as to how well they'll like you, and if you'll ever meet them offline.
Evaluation
There isn't a killer app that makes Zoosk more preferable than some of the other dating sites available. But at the same time you can quickly sign up for free and be presented with possibilities that are within your local area. From there you can decide if you want to supe up your profile and maybe even get some coins so you can start interacting. Just like with almost every dating site out there, they are keeping some of their features under lock and key, but it's their job to entice you enough with the quality of the members to get you to upgrade.
The person in the video above is disgruntled at the way Zoosk seems to be catering to the ladies by letting them send messages without having to upgrade their account. But this doesn't mean it's fake, it's just part of their business model. They are giving the incentive to make women more active in order to both increase the number of women that use it, and the number of messages that get sent. Yes, they're targeting the guys as those that would be willing to pay to communicate with other members, but that's just the way the world works.
Final Zoosk Review
For as much trouble as Zoosk goes through to establish themselves as some sort of romantic social network, at the end of the day people are using it as a dating site, and in that regard it is just a run-of-the-mill site with people's profile pictures and the ability to establish contact with them. They've got some features like their Ice-breakers that mimic the sort of in-depth profiling you get at a place like eHarmony, but it keeps things casual and has a Web 2.0 feel that other big dating sites seem to lack.
The biggest rival we've seen for Zoosk would have to be OkCupid. They have the same style and same basic interface, with a different mix of people than Zoosk. You might want to check that site out before going full-out with Zoosk. Also keep in mind that it's not really about finding the one dating site that acts as a magic wand, but more about playing the numbers game and casting the biggest net so you don't let the person of your dreams slip away.
Our Recommendation
When it comes to finding true love online, it's not an easy path to go down. If you thought that it might be a way to avoid all of the perils and pitfalls of dating in the real world, it will probably disappoint you. But it is a way to streamline your actions, and be presented with a lot of potential partners by flipping through all of the profile pictures. If you live in a more rural area this can be far more productive than trying to replicate that experience in real life. But at the end of the day it's going to come down to saying the right things to the right person, and hopefully everything clicks.
What do you think? Does Zoosk work or not?