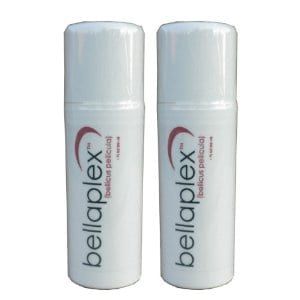 Bellaplex says that you can reduce wrinkles and prevent new ones from forming. But a lot of people are wondering if it's a scam or not. When it comes to anti-aging products, there is a lot of hype surrounding them, but that doesn't necessarily make it a scam. We took a closer look at some of the claims they're making, and what kind of product they're promoting to see whether this is a legit product, or one you should pass on altogether.
Overview
Wrinkles are one of the things that everyone wants to get rid of. Some of them are endearing, like wrinkles from smiling, but most of them just make us look older. There are some common ways to get rid of them, like getting a Botox treatment, but these can be expensive, and you'll need to keep getting them again and again so it can really add up. If you plan on taking care of it yourself at home, you'll need to apply some form of anti-aging or anti-wrinkle cream or lotion.
The Claim
Bellaplex claims that it can lessen the appearance of fine lines and other wrinkles on your face by conditioning your skin at a deep level. They say they can help you avoid needles and injections that are required with procedures like Botox.
They say that there are three key ingredients that make it effective. The first is Matrixyl 3000, which they claim promotes the production of new collagen in your skin. They say that it's clinically proven to help your deep wrinkles look better, and basically make your entire complexion look more balanced. They say it will also improve the smoothness of your skin.
Another ingredient they claim has hydrating effects is hyaluronic acid. You may be leery about putting acid on your face, but they say it helps to soften and smooth out facial wrinkles by retaining water. And to deal with surface wrinkles they include a mix of amino acids so your skin appears free of even shallow lines. So their basic claim is you will be moisturizing, hydrating, and nourishing your skin all with one solution.
The Hype
You'll see a lot of products of this nature coming out over the next decade or so, as the baby boomer generation tries to turn back the clock and keep their youthful good looks. Since it is such a large demographic, many companies are trying to position themselves as leaders in the anti-aging industry. But much of it is hype, as many people know that it's tough to fight Father Time, and they're just trying to do the best they can to keep wrinkle free.
The Cost
Bellaplex is $70 a month, but they let you try it out by paying just $2 for shipping. This is not a free trial, it's a try before you buy offer. This means that if you like it, you'll make your payment 30 days from when your trial started. If you don't like it, your action is required to call and cancel. Some people don't like this method of doing business, so it's up to you whether you want to go with it or not.
The Commitment
Any at-home anti-aging treatment you go with is going to require daily treatments, sometimes multiple times per day. You should make it a part of your daily skin care routine so that it becomes second nature and you don't have to think about it, and won't forget an application. These types of lotions work over time, and they need the time to penetrate the skin and work their magic. If you only apply it once or twice, or consistently miss applications, you'll see limited results, if any.
Evaluation
Bellaplex is designed to help increase your production of collagen. You might have heard this word tossed around a lot, it's a buzzword in the skin care industry, but it really does play a big part in how firm your skin is. As you age you lose some of the production levels you had when you were younger. That's why skin starts wrinkling, and by upping those levels back to where they used to be, you don't necessarily turn back the hands of time, but you can do a good job at slowing it down some.
Is it a Scam?
The reason so many people want to know if this is a scam or not is because of the way that it's sold. You pay $2 to have the first batch shipped out to you, and if you don't call and cancel they'll bill you for it. It's $70 a month, and what happens is women sign up for the trial, forget to call and cancel and then are surprised when either a new shipment arrives at their door, or they check their bank or credit card statement to see charge has gone through. They then get online and complain about the shady business practices of the company behind Bellaplex.
But this doesn't take into account all of the people that are happy with it, and aren't upset that they received their next shipment. And it doesn't take into consideration all of the people that remember to call and cancel so their card is not charged and they no longer receive any shipments. All of the terms of the trial are stated on their FAQ page. The scam companies out there will tuck the details away in the fine print, and won't let you know how much you'll be charged or when. We'd have to say that they're not a scam, but they might want to consider a better sales process.
Final Bellaplex Review
Bellaplex appears to be doing their best to bring a quality product to market. There are several other anti-aging products out there that use some of the same ingredients, and the overall consensus from users is that this makes a difference to their skin in a relatively short amount of time. They say that it doesn't work overnight, but that you should start to see some results in the first month, and definitely enough to know whether it's working for you or not.
Our Recommendation
Trying this out for $2 doesn't seem like a bad idea. If you like what you see, then $70 a month might seem pricey, but you'd have to admit it would be worth it if it's working. If after two weeks you're not seeing the sort of results you expected, call the toll free number and cancel. There aren't too many alternatives, so you have to exhaust all of the possibilities before you take more drastic measures like getting Botox or cosmetic surgery.
What do you think? Does Bellaplex work or not?