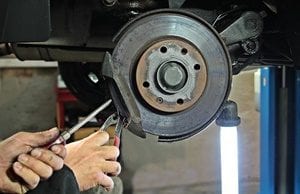 Owning a car comes with a lot of great benefits, but over time it can also come with a lot of costs when it comes to repairs. More often than not those repairs are needed when there isn't enough funds in the budget to cover them. A solution just might be CarShield.
Overview
CarShield is a form of insurance that can be relied on when your vehicle is in need of repair. When using Carshield for your protection this isn't just money that is temporarily there for those repairs. Depending on the plan you choose the entire repair could be fully covered without any financial input by you.
The Claim
According to CarShield there are a lot of benefits that come with the protection insurance they are offering. One of the biggest ones being peace of mind in knowing that if your vehicle breaks down you won't have to worry about affording the repairs. The company also claims that you can customize your coverage according to what you feel your needs are. Then another claim that is being made is that this type of coverage could possibly save you a lot of money in car repairs.
The Hype
The hype for CarShield really revolves around all the benefits that are listed for this insurance type product. Just as people feel security with standard vehicle insurance they feel the same way about knowing the money will be there when car repairs are needed.
The Cost
The cost for CarShield is going to depend on which plan the purchaser opts into. Just as there are individual premiums for regular car insurance the same applies to CarShield. The Plans that are available are New Car, Comprehensive, Power Train +, Power Train, Motorcycle, and Speciality. To get the actual price it means asking for a quote from CarShield.
The Commitment
The commitment for CarShield is going to be to take the time to really study the plans and decide which one is best for your particular vehicle and needs, as well as how the premiums will fit in with your budget. CarShield is very much like a vehicle warranty but in many cases comes with some extra benefits.
Evaluation
This is an important product and gives car owners an option to buy extra coverage when their standard warranty runs out. It is listed on consumer affairs and out of 283 reviews it has received a four star rating for overall satisfaction. Comments are wide ranging from the company offering excellent customer service to the rates being most reasonable. Overall the Company appears to stand behind its product and the claims that it makes.
Final CarShield Review
We are going to give CarShield a thumbs up rating. It has a proven track record and overall customer satisfaction. When one considers the cost of vehicle repairs today it stands to reason that where some money could be saved this is a good thing. The security it gives in knowing that when the vehicle is in need of repair that the costs are going to be handled affords real peace of mind. When cars break down it is not always at the most convenient time.
Our Recommendation
Aside from this type of product for your vehicle there are tons of other products on the market for many different uses. A good example of this is Windshield Wonder that makes cleaning your windshield an easy task.
What do you think? Does CarShield work or not?