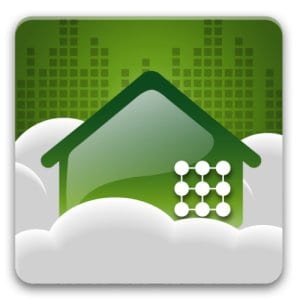 Crash Plan is one of several different companies offering secure online backup of your entire computer and all its files so that you don't have to panic too much if you ever encounter the Blue Screen of Death. They are capitalizing on cloud computing technology in order to bring this service to you at reasonable prices. The theory is that if your computer should never crash, you simply download all of your files back onto it once it recovers, or onto your new computer. So how well does this service really work?
Overview
You don't really plan on your computer crashing, but you can have a plan in place if things do. That's the basic concept here: instead of waiting for disaster to strike, and then going to pieces when it does, you plan ahead and make sure that if something bad does happen to one of your computers or other devices, you'll be all set and your work and other important files will be saved and able to be accessed. Most of the trauma associated with a computer meltdown is due to a handful of super-important files that can't be recovered. By having them backed up, you not only make any future disasters less disastrous, you give yourself peace of mind in the now knowing that you're covered.
The Claim
Crash Plan claims that you won't have to work at maintaining your backed up files, because it backs them up as you go along once you get done with the initial upload. They also say that you can restore your computer from the web, and that the entire process is secured due to their enhanced encryption process. They also say that you don't have to worry about very large individual files because there are no limits to the size of them.
The Cloud
This service involves storing your data and files in what's known as "the cloud". It won't necessarily be located on any specific hardware per se, which can be hard for many people to get their minds around, but suffice it to say that these companies feel confident enough that your files are stored securely, and that your privacy will be maintained even though your digital bits of data are floating around without a concrete home.
The Cost
Crash Plan is free to try, and $5 a month for their unlimited plan on one computer. If you have multiple computers they have a family plan for one dollar more per month. You can, in theory get the price down to less than three dollars a month by buying four years all at once. Realistically though, most people are unlikely to buy so far in advance for the technology that is still emerging, and a service that should get cheaper as we go along.
The Commitment
You have to download and install their software that tallies up all of your files and helps you with the process of getting them uploaded to the remote servers. Plan to spend a few hours as it walks you through the process, and asks you to confirm which files you want uploaded and which ones you don't. You can also have it upload all of your files if you want, but you'll probably end up checking in from time to time to see how it's doing.
Evaluation
Crash Plan is a well-reviewed option, and is worth downloading so that you can give it a fair and free trial. All of these services out there are pretty much the same, with only a few slight differences, kind of like the way they don't call it a Quarter Pounder with Cheese in Europe. So it's really a matter of giving them all a go, seeing which features you like better, and then sticking with one for the long-term. Due to all the competition out there, no one is requiring a credit card in order to sign up, so there's no reason not to give it a try and see how well it really works.
Keeping It All Current
The great thing in common with all of these backup services is that once you have them set up and running, they would work in the background to automatically upload any new files you create on your computer, so this is a set it up once and forget it kind of service. If you use your computer for work, as well as storing all of your important photos and videos, this can be pretty much a necessity.
Final Crash Plan Review
Crash Plan is rated highly by professional critics, but actual users have a different take on it. It could be a case of a paid review, so we'd side with the real feedback it's getting. If you're short on time and don't feel like downloading and installing a bunch of different backup services to compare them for yourself, take one of our recommendations from below and go with that.
Official Website: CrashPlan.com
Our Recommendation
There are two different backup services that we recommend going with and they both offer different features depending on what you're most important needs are. If you need a service that lets you upload as much as you want, and don't mind having it take a little longer to get all your files uploaded, we recommend Carbonite. If you want faster upload speeds and don't have a ton of data to store, you should consider SOS Online Backup. Both services store your files in the cloud so you are able to access them from pretty much anywhere, and on several devices.
What do you think? Does Crash Plan work or not?