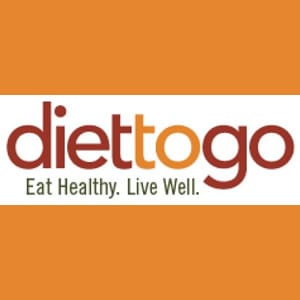 If you've been looking for a fresh alternative to diet delivery programs you have probably found the Diet To Go website. They say that they make all of their food fresh daily, and then send it out to you. We just had to look into this further to see how and if a company could actually make fresh foods and then get them to users and have the food still taste good.
Overview
There are several competitors in the diet food deliver service, some of which advertise profusely in order to attract business, namely Nutrisystem. But these and other similar programs rely completely on food that has been pre-cooked, frozen, and stored for however long before you receive it and nuke it in the microwave. If you've ever tried one of these systems, you probably felt something was lacking. Something like freshly prepared foods that taste like something you would make at home.
The Claim
Enter Diet To Go, which promises to fix the glitch and do home delivery of diet foods the way it should be done. They say they've been in business for over 20 years, and we looked into this and it actually checks out. They've been doing home delivery of diet meals since 1997, but before that, they offered a service where you could pick up your meals in your local area, if you happened to live in their radius.
The Hype
The hype is that home deliver diet programs are gaining in popularity, as the ability of the companies to provide higher quality foods and have them delivered right to your door increases. The Diet To Go system is the first one we've seen that boasts fresh ingredients, the option to pick up your meals locally, and the use of FedEx as their default shipping company.
The Cost
You're going to pay a premium for this type of service, for several different reasons. For starters, the food is fresher and of a higher quality than competing plans, and they use FedEx for shipping which is typically more expensive and more reliable than UPS or the USPS. For all three meals 7 days a week you're looking at $143 per week on a 1200 calorie plan. For most people, 1200 calories a day will leave them feeling hungry, especially for the guys, so make sure you fill out their diet analysis to determine how many calories you should shoot for.
They set the meals up on an auto-renew program, and they have a 5 week rotation so you won't see the same foods again until over a month later. If you don't like getting enrolled in these sort of auto-programs they make it easy enough to cancel, either through your member's area on their website, by email, and by toll free phone number. We genuinely don't believe they are trying to send you food you don't want, and they assume you will want to stay on, rather than go back to making your own food.
When you factor in that you don't have to spend the time shopping for your groceries, paying for your groceries, eating out at restaurants, or cleaning up the mess after you make a meal for yourself, the cost of Diet To Go can actually rival cooking your own meals from scratch.
The Commitment
They are trying to reduce your commitment level to eating right, by taking away the need to go shopping, and also a lot of the prep time for your meals. If those were the major limiting factors to eating right in the past, you may find that you now have the willpower to stick with a healthy eating plan for the long term. Since the food is real, you also get a sense of how you can cook it for yourself, and you'll know what ingredients to buy at the store.
Evaluation
The folks behind Diet To Go are doing several things right, including using fresh, real foods instead of preserved, packaged, and boxed foods like many of their competitors. They also offer a vegetarian option, which many programs lack. That's the one we went with and I'm a bigger guy so I opted for the 1600 calorie meal plan, knowing I would probably have to supplement a little in order to get my caloric needs for the day.
My cost per meal came to $7.60 and I went with all three meals 7 days a week because I hate to cook. The Whole Wheat Monte Cristo looked great for a breakfast option, but they also had many others like Apple Pancakes and Eggs Florentine. Mexican Pizza, Grilled Veggie Burrito, and Curried Cous Cous were a few of my lunch choices, and for dinner they have things like Tomato Veggie Pie, Lentil Loaf, and Stuffed Shells with Spinach Sauce. It's hard being a vegetarian in a meat-run world, but Diet To Go makes it a little easier.
Final Diet To Go Review
Diet To Go is how we would run a diet food delivery service if that was our business. By tossing out the old model of pre-packaged and reheated foods like their competitors go with, they really set themselves apart. We like that they go through the extra step of having the meals inspected by the USDA – although don't get us started on the validity of the USDA. We also like that they built their meals around the guidelines for both the AHA for those concerned about their heart, the ACS for those with cancer or trying to avoid it, and the ADA for diabetics.
Our Recommendation
We recommend trying Diet To Go, at least for a week. From there you can decide if you want to stay on with it, and to what degree. This is the first diet food delivery program we've seen with a commitment to using fresh ingredients. This is something that you could actually stay on long term, with no adverse side effects because it lacks those nasty preservatives and chemicals used to make and store it.
Official Website: DietToGo.com
What do you think? Does Diet To Go work or not?