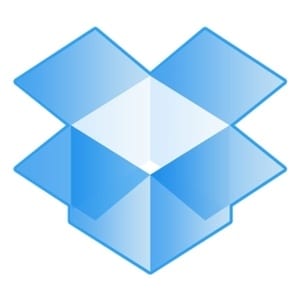 Dropbox is one of the more popular file backup and sharing services out there. It says that it's a free way to bring everything with you and simplify your life. It's important to note that if you are looking for something to back up your entire computer, this might not be the best way, as it is mostly geared towards saving multimedia files like videos, photos, and music. The emphasis is on sharing your files, and bringing them with you wherever you go. So let's see if it's worth signing up for.
Overview
Dropbox is one of the more approachable filesharing services out there, with an easy to use interface, and easy-to-understand pricing structure. It's got that Web 2.0 feel to it, which makes it instantly endearing. But once you get over how elegant it operates, does it really bring anything to the table that you don't already have? It's not like it is doing anything remarkable, YouTube has made it easy to store and share videos, there are plenty of photo sharing sites that double as a way to back up your priceless pictures, and storing your music online is something that is easy enough to do with other services. Perhaps their only saving grace is that they do all of this in one place.
The Claim
Dropbox says that that you'll never have to e-mail yourself a file ever again. If you have gotten into the habit of e-mailing yourself important files, you've already got experience using cloud technology. You realize that by sending yourself the file to your e-mail you would be able to access it from any computer on the planet, download the file to any local machine, and access it whenever you needed. You trust that the e-mail is keeping your file secure, and you're not really sure where it's being stored, or how the e-mail provider is able to give you so much storage for all of your e-mail for free.
The Hype
This is one of the most popular file storing and sharing services out there, and is the one that is most often referenced in a conversation about storing files in the cloud, and backing up important data. But it's not easy to see why, because all of what they do has been done for years.
The Cost
Dropbox bills itself as being free, and to a point they're right. You can get a quick 2GB just for signing up, but they will also give you an additional 500MB for each person you refer to their service, up to a total of 18GB. So if you don't feel very promotional, you are stuck with your 2GB which as we all know doesn't hold a whole heck of a lot.
If you go with one of their paid programs, you will be paying $10 per month for 50GB, or $20 a month for 100GB. Both of these programs would give you a full gigabyte more for each referral that you send them, up to an additional 32GB.
The Commitment
Once you get signed up with their service, it's now a matter of getting the files you want to store and share uploaded into the cloud. After that it should make it easier for you to share your files with friends, or access them while you're on the go.
Evaluation
There's nothing intrinsically wrong with Dropbox but it doesn't really sell us on the fact that it's necessary above and beyond what you already have available to you with other services. If you have Gmail, you have a Google account. You can upload your videos to YouTube, upload your music to Google Music, upload your photos to Picasa, and put your documents and any other file on Google Drive. Access all of it with an Android phone and we're having trouble seeing the advantage of going with 2GB and downloading additional software.
As far as using DropBox to backup your entire computer, it's not really as equipped for the job as other competing services. If you're like many people you probably have over 100GB of miscellaneous files, and therefore the cap on their bigger plan is still too small, and the price is not right either. You can get an unlimited backup plan with Carbonite and not have to worry about going over your limit or paying extra. SOS Online Backup stresses how fast they are at getting your files uploaded to the cloud. Both of these services keep your computer backed up in real time with each file you create, so it's set it up once and then forget about it. They both also have apps to access your files from plenty of different devices.
Final Dropbox Review
It's hard to see why Dropbox is popular, because their service is very similar to Google Drive which starts you out with more than twice as much storage, lets you upload any file, and lets you access it from any computer with an Internet connection. Not only that but it plays nice with other Google services like Calendar and Android phones.
Our Recommendation
If you already have a Google account, you already have Google Drive and you can start using it immediately to start storing videos, music, documents, and any other file that can be transmitted through an upload. They give you 5GB to start off with instead of the puny 2 from Dropbox, and you don't even have to refer any friends to up your storage.
What do you think? Does Dropbox work or not?