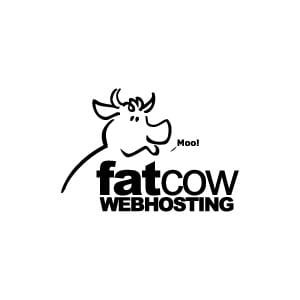 Fat Cow is one of the higher rated web hosting companies out there, and they're also known for being pretty economical. When it comes to hosting, most companies offer pretty much the same package, so it comes down to a matter of who has the best service, who keeps the websites up the most, and who's been in business the longest. So let's see how this one stacks up.
Overview
Whether you're just getting into hosting your own websites, or you are considering your different options because you are unhappy with your current hosting provider, you'll quickly notice that many of the hosting companies are offering unlimited amounts of bandwidth and data in their basic packages.
This is something that has become the norm, but it wasn't always this way. It was a virtual arms race for many years, with companies upping the ante every few months until finally somebody just said forget it – let's just make it unlimited.
Of course there is a lot of discussion of whether or not these packages are truly unlimited, but for the average user and under normal circumstances you shouldn't run into any problems with running out of space or being contacted by the host because you're using up too much bandwidth.
The Claim
Fat Cow makes a lot of claims, and they do it with so many cute cow references that you can't help but become enamored with the way they do business. For example, instead of saying you get unlimited storage space and bandwidth, they say you get "oodles" which is open for interpretation.
They also state that they are 100% powered by wind. Many of the hosts these days are going green and offsetting their carbon footprint by buying credits. It's the in thing to do, and has basically become the norm.
A Good Approach
When deciding which host to go with, you may get overwhelmed by all of the different offers, and trying to sort out the differences between the different companies. Often they are so similar that it might seem that you could go with any of them and scrutinizing the decision doesn't make much sense. This is not far from the truth, and since there aren't any contracts involved you can pretty much hopped from one to the other until you find one that suits you.
The Cost
The price of Fat Cow hosting can get as low as $3.15 per month if you buy it for two years. The shortest increment they go is one year, but that puts you at $3.67 per month. You can even get it down to just $2.50 a month, that's $30 billed for the year. You can find this special offer by starting the sign up process and then trying to close out the window.
The Commitment
Even though you pay upfront for your service, either 12 or three years, you aren't locked into it for that time. You can stop your service and get a refund for your remaining months to find a better offer, or are just not happy with their service.
Most people don't take advantage of the helpful things a web hosting company's customer service will do for you. For example if you are moving your website or sites from another host to theirs they will be more than happy to help you with the process. They want to earn your business, and to do so they need to help you get your site set up and on autopilot so you will stop questioning whether or not they are good host.
Evaluation
Fat Cow is getting good reviews, not only from people that have tried it out, but also from other third-party reviewers. It's hard to make a name for yourself in this industry because everyone wants to be number one. There are giant hosting companies that control a big portion of the market share, but there seems to be enough demand to keep many hosts from going out of business. HostGator is one of the big names in hosting, and they offer many of the same features, at a low price as well.
So how do you know whether to go with a bigger company that is more established, or a smaller company offering pretty much the same product? It boils down to your own personal preference, and whether you want to be one of millions of customers, or perhaps give more individualized attention at a smaller host.
Final Fat Cow Review
Trying Fat Cow out for $30 for the year doesn't sound like a bad deal. Most likely you'll be happy with their service, and they've got a 30-day money back guarantee in place so there's not a lot of risk involved. The one thing that you have to remember with all hosting companies, is that they will give you a promotional rate to get you to try them out, and then after that they will try to get you to re-sign at a higher price once your year is up. So unless you feel like transferring all of your websites, you may feel like you are being forced into staying with them and paying more.
Our Recommendation
We recommend putting them on your list of hosts to consider further. They are doing a lot of things right, and settling in with a host takes a bit of trial and error. For most people, one host will not be far and away better than another. It all comes down to whether or not you have a good individual experience with a company or not.
What do you think? Is Fat Cow a good host?