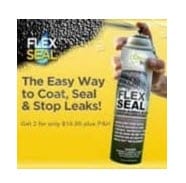 Flex Seal is taking a product that has been around for a long time, and marketing it to the public as an all-in-one fix for many problems around the home. If you watch their promo, you will no doubt think of things around your own home that need fixing and would wonder if this does the trick.
What is Flex Seal?
Flex Seal is a liquid rubber innovative product on the market that is specifically designed to seal, coat, protect, and stop leaks quickly.
How Much Does Flex Seal Cost?
When ordering from the Flex Seal Website, the price is $12.99 for a 14-ounce can. When ordering from Amazon, the price for a 14 ounce can is $19.99.
How Does Flex Seal Work? 
This product comes in an aerosol spray can. The product sprays out as a liquid and then seeps into cracks and holes, it dries and then creates a seal. It dries as a strong, rubberized coating.  This product can seal out moisture, water, and air.
It also acts as a protectant against rust and corrosion. It can be used on both wet and dry surfaces. The product can also be used as a noise control product as it stops vibrations, which deadens noise. This product also provides UV protection.
Special Directions For Use
As with any product containing chemicals, you should always wear Personal Protective Equipment such as face and eye protection, gloves, and clothing.
Use in a well-ventilated area as the vapor from this product can build up.
Never use this product near sparks, heat, pilot lights, or any other source of ignition.
Always make sure the surface that you are going to use Flex Seal on is clean and dry and free from oil, dirt, and grease.
Always shake the can well.
Hold the can 8 to 12 inches away from the surface you are going to spray and use an even sweeping motion.
Fill all cracks and holes by applying multiple even coats and allowing the product to completely dry 24 to 48 hours before applying each coat.
Allow the product to cure fully, usually 24 – 48 hours before painting.
Tips For Its Use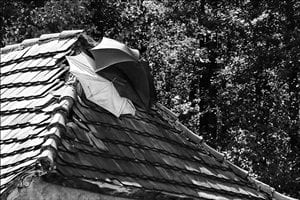 For best results using this product, always spray a larger area than the area that needs to be sealed.
Feather out the edges.
It is better to apply multiple coats as opposed to one thick coat.
Use at can temperatures above 60 degrees F.
Make sure the product has fully filled all cracks.
Allow the product to fully cure before testing the area.
The light should not be able to pass through the area, if it does, simply apply additional coats.
What are Its Features?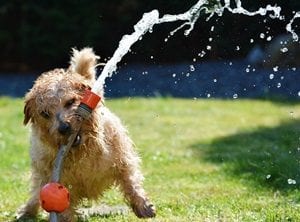 The Company states that the product has the following features:
It is portable and easy to use
The product won't drip or sag in summer temperatures
It stays flexible and pliable
It lasts for years
Protects against surface corrosion
Stops vibrations and deadens noise
Can be used on dry or wet surfaces
Can be painted any color once the product has completely cured
It is available in 12 colors
What Can I Use This Product On?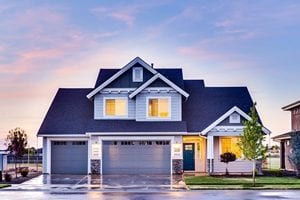 Flex Seal is a very versatile product and can be used on many things, such as:
Roof leaks
skylights
Mobile Home Roofs
gutters
Arts and Crafts
flashings
PVC Pipes
RV's
Hoses
Campers
Window sills
PVC Pipes
Vent Pipes
Duct Work
Gutters
Boats
Chimneys
Fountains
Metal Roofs
Boats
Cars
Sports Equipment
And many more surfaces. However, Flex Seal may not be compatible with all rubber, vinyl, and plastic surfaces.
How Do I Apply Flex Seal?
Flex Seal can be directly applied from the aerosol can or can be sprayed into a dish and applied with a paintbrush. It can also be rolled on. It may be easier to purchase the Flex Seal Liquid version if you are planning to paint or roll on the product.
What Colours Is Flex Seal Available In?
Flex Seal is available in the following colors:
Clear
White
Black
Gray
Red
Brite (White)
Yellow
Terra-Cotta
Blue
Green
Almond
Brown
Although this product  is available in many colors, once the product has fully dried, it is completely paintable. It  is normally dry to the touch within 2 to 3 hours. However, it takes 24 hours to be fully cured.
How Much Coverage Will I Get From 1 Can?
Depending on the surface you are applying the product on and the number of coats required, coverage will vary.
One 14 ounce can will cover up to 12 Square Feet. A mini 2 ounce can will cover up to 2 Square Feet.
Is Flex Seal Clear Exactly the Same Potency As Flex Seal Original Or Brite? 
No, it is not the same as Flex Seal Original or Flex Seal Brite. In order to make the product transparent, some adjustments had to be made to the product. Flex Seal Clear is a thinner consistency and may require many more coats.
What Uses Are Excluded From Flex Seal?
Flex Seal should never be used on any flammable material, this includes oil tanks and gasoline tanks.
This product should never be used on high heat or high-pressure items, as this product is not made to withstand extreme heat or pressure. Therefore this product should not be used on tires, radiators and other high heat and high-pressure items.
Flex Seal should never be used to seal the inside of a drinking water tank, as the product should never come into direct contact with drinking water.
Flex Seal is not affiliated with GAF. Therefore it is not recommended to be used by professional roofers.
How Long will The Repair Last?
The length of time this product will last has several variances. It depends on the number of coats that have been applied, what the environment is, whether you maintain the area, and whether you applied the product to a wet or dry surface. If applied properly, the company states this product will last for years without peeling, cracking or losing its flexibility, strength or sealing properties.
Flex Seal Customer Reviews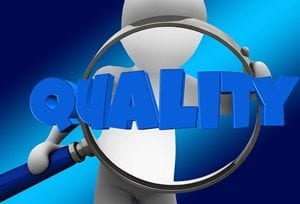 As with many products, it has received many mixed reviews. The overall rating, according to Amazon, is 3.7 out of 5 stars. Some customers have stated that this product has a bad odor, requires many coats, and does not work while other customers found the product works like magic. Keep in mind that the customers may or may not have applied the product properly.
Our Recommendation
The only real way to find out if a product truly works is to purchase it and try it out yourself. Ensuring you fully follow the directions, will be the telltale if the product works or not. Keep in mind this product may work on some uses, but perhaps not all uses the company claims that it does.
Be sure to share with your friends and family.
If you have some experiences with Flex Seal, why not share them with us.