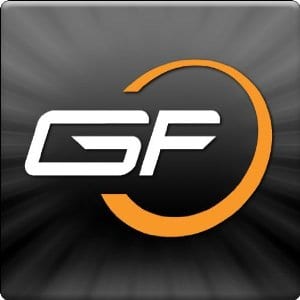 GameFly is often referred to as the Netflix of video games. It is a service that lets you rent video games for a monthly fee, without having to worry about late fees, and having the ability to keep a game as long as you like. But how well does the service really work? Will you be able to rent the games you want, keep them for as long as you're still having fun, and return them without having to pay postage?
The Claim
The biggest claim of GameFly is the same one that Netflix used when it first came out: No More Late Fees. That's because there aren't any due dates and as long as you keep paying your monthly fee you can keep a game out as long as you want. There really isn't anything else out there that competes with it, because it is a much different experience than renting from your local video rental shop, and Netflix doesn't offer video games.
How This Makes Sense
If you were to buy a video game every month it would cost you about $40 or more if you are buying new games that you'd actually want to play. After you get through your free trial or your reduced first month's price, you'll be required to pay $23 a month to keep renting games. This means that you can try as many games as you want for a low price, and when you get bored with the game you just send it back. You can't do that when you buy a game from the store, and that's why this is better than buying games.
The Cost
GameFly is $23 a month after you are finished with whatever promotions they use to entice you to sign up. That lets you have up to 2 games out at a time, which is essential because you want to be able to play one game while the other is in transit so there isn't any down time where you're waiting for a game to arrive.
The Commitment
You aren't obligated to stay on with this for any length of time, there's no contracts, you just have to send the games back when your time is up so that they don't charge you for the games.
Evaluation
GameFly makes a ton of sense because you get to play games for as long as you want and then send them back when you beat them, or grow tired of them. If you want to keep a game for a long time, that's fine too, but it starts to get away from what makes this process worth it. The longest you would want to keep a game out for is two months, because for that price you could have just gone and bought it and been able to own it.
What you want to use GameFly for is testing out games before you make the purchase decision, and then buying the ones that have a lot of re-play value, like sports games or party games that you can play again and again with your friends. Games where the fun lies in trying to beat it, but then is pretty boring and just collects dust afterwards are the ones that you want to use GameFly for.
Potential Problems
The only way this won't work out for you is if they don't have the game available that you want, or if they take too long to ship you the games. With some of the more popular titles, this can be a problem, and there's just no real workable solution until they're able to offer an online streaming service the way Netflix does. Eventually that's where we're headed, with games being able to be downloaded right to your gaming system. Most likely with the next generation you'll see games be linked up like this so you don't have to go to the store to buy or rent a game it's just downloaded right to your device.
Final GameFly Review
GameFly definitely works as far as being able to recieve games in the mail, keep them as long as you want and then mail them back for free. Almost everyone that tries it out likes it and ends up staying on for multiple months. If you find that you're just not playing video games as much as you used to, or as much as you thought you would, it's easy enough to cancel your service, and it's also easy enough to get started again if you change your mind once more.
This is because you can do it all online without having to call someone at customer service and listen to them pitch you on keeping your service. Also, they don't have any cancellation fees – or reactivation fees – so you can cancel and start again as much as you want, and they'll keep everything active in their system for up to a year so if you have all of your favorite games marked, and your queue of which games you want, you won't lose this data.
Our Recommendation
We recommend at least giving it a trial run. That will give you a good idea if you want to sign on further at $23 a month. If after your first month of full-priced service you don't feel that you're getting enough entertainment out of the deal, cancel. But when you think of the cost of entertainment these days that's like 2 movie tickets, and if you're able to choose from the best games you could easily fill 4 hours of entertainment each month.
What do you think? Does GameFly work or not?