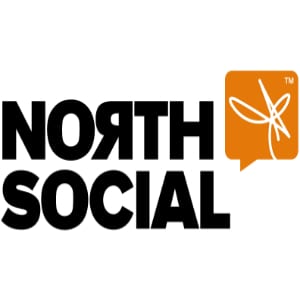 Having a successful Facebook fan page can really boost your business, and that's what North Social is here to help with. Having fans isn't enough, you've got to get them interested in what you have to say, and what your company has to offer. In today's world you've really got to put on a three ring circus for them, because if you don't, the other guy will. So are these apps really something that can help you win over your fans?
Overview
Facebook isn't the end-all and be-all for your social media, but they represent a large chunk of it, and set the foundation for the rest of your efforts. That means you want to have a fan page that puts your business in a professional light, and gets people spreading your message for you, so it seems more natural, and leads to a better conversion rate.
The Claim
North Social claims that they provide simple apps for powerful fan pages. They have an app for a sweepstakes that claims you can be running a contest from your fan page in just a few minutes. They have a deal share app that lets you run a sort of Groupon-style deal right from your fan page that requires a certain amount of people in order to unlock the deal.
They also have an "exclusive" app that let's them download a file, but only after sharing your page with their friends so that you get a forced viral effect. They have an app that lets you give your visitors an incentive for becoming a fan, which should drastically increase your number of fans, or at least your conversion rate for visitors to fans. They have an app that integrates your YouTube account right into your fan page, making it all look pretty. Lastly, they have a photo app that can double as a store front, with big pictures to display and a Buy Now button to help make sales. There are plenty more apps than this, but these are some of the most impressive.
The Hype
The hype is that this is all about social media, and some say that it's still not worth the time it takes to keep campaigns going on the various sites. Not every business will benefit from using it, especially if they're using it wrong, so there is a lot of hype because even if you do try it out there's no guarantee that you'll be successful with it, and you can waste a lot of time on ill-conceived campaigns.
The Cost
North Social says that their most popular package is $30 a month, and that gets you access to all of the apps they have, and allows you to have up to 5000 fans. You can do a free trial with them without needing a credit card, and that should give you a good idea of what they can do for you.
The Commitment
A service like this can make it really easy for you to get things set up, but you still need to be the one to do it, or delegate it to your staff, or outsource it to a social media manager. The only true commitment on your part is dedicating yourself to taking social media seriously and trying to do the best you can with it. Many small businesses overlook this powerful tool, and some people still haven't come to terms with the fact that it's here now, and likely here to stay.
Evaluation
Making a fan page sticky is hard to do on your own, so it's a good idea to use something like North Social to skip the step of learning a new skill set, and just start offering things like coupons, contests, videos, downloads, and more. It's all about providing value to your fans, and making it worth their while to be your fan. Since they already have proven methods in place, there's no need to reinvent the wheel on this one. Just go with what is already working, and apply it to your products and services.
This lets you not only handle your Facebook page, but also coordinate your Twitter account, your LinkedIn account, your email campaigns, and your website activity all in one interface. This can make it much easier to see at a glance how well you're doing with each aspect of your promotions. It also gives you analytics so you can track things from week to week, to notice any trends, or spot when things are starting to go viral. This can be invaluable, and compared to not having it, it's a no-brainer that you at least have to give it a try.
Final North Social Review
North Social is a pretty powerful platform that can take your fan page from drab to fab in just a few minutes. We like that they give you a free trial so you don't have to pay to play, and you can get it set up the way you want it to before deciding if you want to pay for the service. Your goal should be to see what sort of return you're getting and to see if this service can pay for itself.
Our Recommendation
Definitely at least try this out, it's free and you can connect with Facebook so it only takes seconds to get started. If you like what it does and want to continue on, the price is reasonable for something that can organize and track your different social media campaigns and strategies.
What do you think? Does North Social work or not?