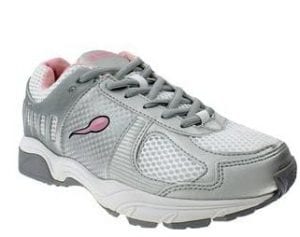 For many people finding the right footwear that is comfortable and compatible with many conditions can be a difficult task. There are numerous companies out there that advertise their footwear can help alleviate pain and discomfort when dealing with health conditions such as plantar fasciitis, arthritis, knee and back injuries, and diabetes. Gravity Defyer footwear has proven to be successful in minimizing the discomfort when dealing with these issues.
What are Gravity Defyer Shoes?
Gravity Defyer footwear is specifically designed with Versoshock technology.
This technology increases mobility and independence by mimicking healthy joints.
The reverse trampoline heel consists of specially engineered compression chambers that aid in the absorption of harmful impacts.
Tendons are guarded against stress through stabilization in the supportive linear and lateral areas of the footwear.
When using forward propulsion during walking, the rocking forefoot feature of the Gravity Defyer footwear relieves pressure on joints and toes.
VersoCloud Spring Cell Technology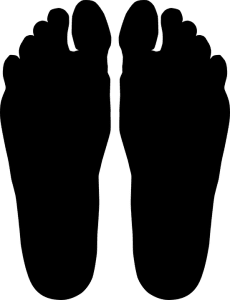 The Gravity Defyer Footwear is also constructed using VersoCloud Spring Cell technology.
This type of technology pertains to chemical and thermal reactions to cells.
The sole of the footwear contains nucleated polymer cells. This flex support aids in the absorption of excess kinetic energy.
The soles also offer multi-density support by protecting arches, which in turn helps to restore correct foot alignment. This is done through 3D motion control. Foot alignment is very important as proper foot alignment aids in the alleviation of strain and stress on the body. Damage and pain can build over time when your feet are not properly aligned.
The medial shock pads in the construction of the shoe provides recycled kinetic energy. This type of energy propels you. This then allows the nucleated cells to return to their original shape.
What is Plantar Fasciitis?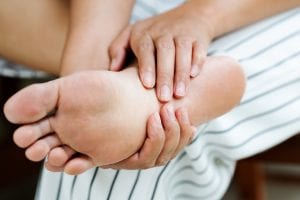 Plantar Fasciitis is a condition that occurs when the plantar fascia ligament becomes inflamed due to small micro-tears in the tissue that connects the sole of the foot to the heel bone. Gravity Defyer footwear can help with this condition, but it is also very important to rest when faced with this condition.
How Can Gravity Defyer Help With Plantar Fasciitis?
Gravity Defyer footwear is designed with a rigid midsole and heel cup that takes pressure and stress of the plantar fascia ligament. These shoes are ergonomically designed to rock when walking, which takes reduces the stress to this area. The technology used to design these shoes address factors that help with Plantar Fasciitis. These factors include:
support
motion control
shock absorption
stability
These factors are addressed with the following Gravity Defyer technology features:
Rigid Heel Cup and Midsole – this feature provides support, reducing fascia stress
VersoShock Shock Absorbing Sole – this feature reduces foot impact
Extra -Depth Interior and Removable insoles – this feature allows the insole to be replaced with custom orthotics, which improves stability
Enhanced Lateral Stabilization – this feature improves ground reaction and walking gait
What is Arthritis?
Arthritis is a condition that causes inflammation, swelling, stiffness, weakness, and pain in various joints in the body.
How Can Gravity Defyer Footwear Help With Arthritis?
Gravity Defyer footwear can help alleviate some of the symptoms of arthritis. Most of Gravity Defyer footwear comes with elastic closures or quick straps which are easy to use and reduce stress on arthritic hands. The footwear is also made with soft, pliable materials and extra foot space for affected joints.
The Design
It is, however, the design of Gravity Defyer footwear soles. These shock-absorbing soles and aid in the reduction of foot pain, hip pain, heel pain, ankle pain, and knee pain. This footwear is also constructed with a roomy toe box, which helps improve circulation, reduce stress on toes, and reduce stress on arches.
Diabetic Friendly
Gravity Defyer Orthopedic footwear is diabetic friendly.  These specially designed shoes can help alleviate foot pain associated with diabetes. Some of their footwear products are Medicare A5500 approved.  There are other conditions which may benefit from these diabetic-friendly shoes such as:
neuropathy
swelling
calluses
bunions
foot pain
ankle pain
ingrown toenails
Morton's neuroma
open wounds
back pain
hip pain
knee pain
Built for Comfort
Gravity Defyer footwear is designed to absorb shock even when you are standing or walking on hard surfaces like concrete and cement. This line of footwear is built with all-day comfort in mind. Many people can wear these shoes for eight plus hours at a time without experiencing any type of soreness or discomfort.
How Much Does Gravity Defyer Footwear Cost?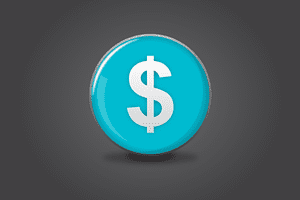 As there are many different styles and colors of Gravity Defyer footwear, pricing will vary. Here are a few samples of styles and prices:
Men's G-Defy Mighty Walk Athletic Shoes $155
Men's G-Defy Orion Athletic Shoes – $185.
Men's Lucca Black Dress Shoes – $185.
Women's G-Defy Mighty Walk Athletic Shoes – $155.
Women's G-Defy Orion Athletic Shoes – $185.
Women's G-Defy Cloud Walk Athletic Shoes – $180.
Women's G-Defy Compass Work Shoes – $170.
Unisex Sports Socks (2 pack) – $16.
Gravity Defyer Footwear also carries sandals, G-Comfort Orthotics, Men's Oxford Shoes, Casual shoes, and women's flats.
Visit the Gravity Defyer Website for Special sales.
Amazon also offers some Gravity Defyer Shoe styles.
Gravity Defyer Reviews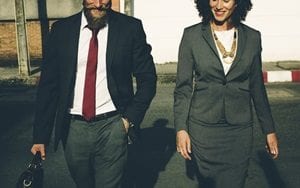 There are several customer reviews about Gravity Defyer Footwear.
One customer was so happy with her purchase because an additional sole for different arch heights was included. She stated they are well worth the money, and she is a very happy customer.
Another customer stated that Gravity Defyer shoes are the best walking shoes out there, and their job required them to walk and stand for 11 hours a day. She describes these amazing shoes as painless.
Another customer stated that he could walk for miles and miles of pain-free.
One customer is so impressed with Gravity Defyer Footwear they will be a frequent buyer.
As with any product it is not toally free from complaints.
Recommendation
We would recommend trying out the Gravity Defying footwear products. However, as everyone has different foot issues and health conditions, the styles that work for some, may not work for others. We recommend reading many customer reviews to help decide whether this footwear is right for you.
If you have had an experience with Gravity-Defying footwear be sure to share it with us.