Face it, nobody likes doing the dirty work, and that might be why 1-800-Got-Junk got so popular. The premise is simple enough: a toll-free call gets the situation sorted for you, and you can get back to more important, and cleaner, tasks. But is all of your junk and trash woes just a phone call away from being solved, or does this service cost an arm and a leg for something you could do yourself? Or is a better alternative to hire someone ?
Overview
Knowing a little about the history of a Company always helps when it comes time to make a decision as to whether to use them or not.
1-800-Got-Junk has an interesting start to it. It all began with two Vancouver students who needed a way to pay for the upcoming College year. As one of them was going through a McDonald's drive through the idea came to him after seeing a beat-up truck filled with junk. A week later, he started a Company called "The Rubbish Boys." This goes back to 1989, and through time it progressed into 1-800-Got-Junk.
The Claim
The mandate of the Company was set way back when it was decided that collecting junk had to have a more professional feel to it. Which meant:
Having clean, shiny trucks
Friendly uniformed drivers
On-time service
Upfront rates
This was the vision the owners had for the business, so did it come to pass?
Delivering On The Promise?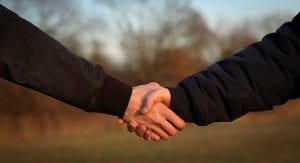 The mandate for the Company was a solid one and what you most likely would want and expect when it comes to removing the junk from your home or business. So is the company delivering on the mandate they set for themselves?
What Does The BBB Say?
A reliable resource for really checking out a Company can be the Better Business Bureau.
However, it is important to keep in mind that 1-800-Got-Junk is a franchise. So something negative about one of these companies may not be applicable to another one in a different area. Also, there are different BBB sites in different regions. This means the complaints can vary greatly according to the region.
On-Time Service
Overall this doesn't seem to be a big complaint, but it does rise occasionally.
The Price
This is the big one and the one where most of the complaints that exist are in this area. Some of the common pricing complaints are:
Being charged substantially more than what the quote is seems to be the most common complaint.
Another was discrepancies overcharges for specific items such as a television.
Overall out of fourteen reviews listed on one BBB site, the Company was given a one star rating. Keep in mind that the business has been accredited with that BBB since 2012.
What Happens To The Junk?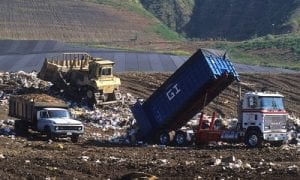 There are a lot of reasons why people would want to rely on a company like 1-800-Got-Junk. Such as:
The biggest one being the convenience. It is a hassle to get rid of all the unwanted items that accumulate around the home or even the office.
Another factor is it is time consuming.
An additional problem is, where do you take it all? Yes, it can go to the dump, but that often means having to sort it out once you get there as a lot of the landfill sites now require this.
Back in 2010 1-800-Got-Junk volunteered for an environmental audit for both the United States and Canada. During the time span of the audit, it was determined that more than 60% of the junk collected didn't end up in landfill sites. The audit apparently revealed that 40% of the junk collected during that period went for recycling. 16% was used for energy conversion, and 4.5% was reused. As far as now in 2019, it is not known what the figures are.
The Alternatives

If you aren't too keen on trying 1-800-Got-Junk because of some of the bad reviews, then what are your alternatives?
First, it will depend on where you live as the company provides its services in Canada, United States, and Australia. The general options will be:
Take the items to the dump yourself
First, you will need a proper vehicle for hauling the junk. An average pickup truck is can handle about a half ton of junk. If you have a lot of junk of different sizes, it may mean making several trips.
The cost is going to vary on the region and the landfill site.
Some examples are: the site charges by the weight of the load.
A set fee up to a certain weight then additional costs per pound over this.
As an example, a landfill site in Canada charges different rates by the tonne depending on the type of junk.
Renting a Dumpster
Another alternative is to rent a dumpster
On average a 10 yard dumpster can hold anywhere from three to four loads that a pickup would be able to hold.
The cost can range between $199 to $569. Again depending on the region and the company offering the service.
With both of these choices also keep in mind that you are doing all the work yourself of loading the truck or the dumpster.
Hiring A Handyman
There is always the option to hire a handyman to remove the junk for you. If you do then you may want to run a background check.
Hiring Junk Removal Services
Although 1-800-Got-Junk is classed as being the biggest in the world, they do have some competition.
Who Offers What?
1800-Got Junk
The work gets done for you. The pricing is based on truck volume. According to the company, the truckload can range from 1/8th of a truckload all the way up to a full truckload. They state that the price quoted is all inclusive. It will vary because of gas prices, disposal fees, and the area in which a customer lives.
College H.U.N.K.S
The about us story for College H.U.N.K.S has some close similarities to 1-800-Got-Junk. Such as two college students starting out with a cargo van. It was started in 2005 and boomed in 2007. It too has franchises across the United States and Canada. They offer a combination of services of junk removing and moving services.
The Pros and Cons
For a Company that has been in business as long as 1800-Got-Junk even with the complaints that have been noted they have to be doing a lot of things right.
The Pros
It is convenient
They are established
They are committed to the environment
Free quotes
The Cons
The level of service can vary depending on the franchise
They tend to be higher priced than some of their competitors
The Take Away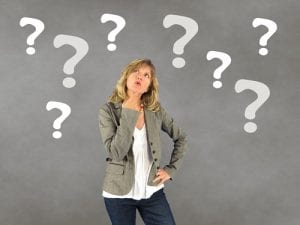 1-800-Got-Junk has some positive aspects to them, and they cover a huge number of locations. To be sure you are making the right choice, there are some tips for doing your research:
Being as it is a franchise check the BBB for your area.
When asking for a quote, ask for a firm commitment.
Perhaps do a price comparison with other Junk removal companies in your area.
When looking at online reviews, look carefully at the sources. Check to see if the reviewing site is receiving any remuneration for the company. This company does have an affiliate program just as many others do.
Like what you read? Then please share with your family and friends.
Share Your Experiences that you have had with 1-800-Got-Junk