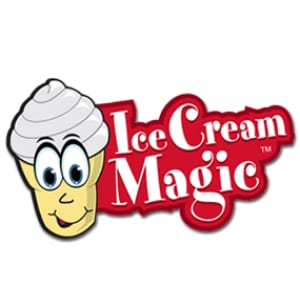 Ice Cream Magic says it's a quick and easy way to make ice cream at home by shaking it in a special cup that's shaped like a cone. If it works it represents a fun and fast way to give your kids, or yourself, a healthy cool snack all summer long. So let's see what the final verdict is.
Overview
Ice cream is a wonderful treat, but the kind you buy from the store often has artificial flavors and colors, industrial grade sugar and other additives that you don't really want to put in your body. Making it with fresh cream and organic ingredients when possible makes it a healthier option, and you can take it to the next level by using fat-free and sugar-free items.
The Claim
The creators of Ice Cream Magic say that you'll be able to make ice cream from home in just a few minutes. They say you can make all sorts of flavors, and use your own ingredients so you can control how much fat and how many calories you're getting from each cone.
The Hype
These seem to be applying the same method as the Slushy Magic system does for slushies. The real magic lies in the infomercial, so it's important to understand that your results will likely not look as perfect as they depict them in the promo ad. The results are going to vary depending on the ingredients you use, how well you follow the directions, and how vigorously you can shake the cup.
The Cost
The total cost is $27, and that gets you two cones, plus two spoons, and the recipe book. They have a party pack for $50 which comes with six cones, six spoons, and the recipe book. Breaking that down, if you go with the "Buy One Get One (just pay shipping)" offer, your per cone/spoon cost is $13.50, and if you go with the party pack it's $8.33. Here's the thing: the 30 day guarantee doesn't cover shipping, so if you get the standard pack and don't like the results you'll be out $12 plus return costs. If you get the party pack, you're out $10 plus return costs, which may be slightly higher since there's more to return.
The Commitment
Even though they say that your ice cream is ready in just 3 minutes, that means you've got to shake it aggressively for 3 full minutes. This might not sound like a big deal, until you try it. They make it look fun, like you're dancing a dance, but vigorously shaking anything for 3 minutes is likely to leave you exhausted.
Evaluation
The big reason to want to get Ice Cream Magic is that you'd have control of what goes in it. You could use organic cream, or reduced fat cream, sea salt for the salt, and real fruit if you're trying to make a flavor like Strawberry. There has been a lot of speculation on how this could work, and whether or not it's able to make ice cream that you'd actually want to eat.
The spoons it comes with are basically novelty items, and don't really add to the overall package. The size of the cones is in question, and many wonder whether or not it will provide enough of ice cream to make you feel that all of the shaking was worth it.
We've taken the liberty of finding you a better deal. The Nostaligia Electrics Ice Cream Maker gets stellar reviews, requires no extreme effort on your part, is easy to clean, and is priced less than the standard pack of Ice Cream Magic. This allows you all of the same benefits, the ability to use your ingredients of your choice, but uses an electric motor to do the churning the old fashioned way.
Final Ice Cream Magic Review
Ice Cream Magic is getting a Try rating from us, as long as you go in with the understanding that this isn't likely going to produce store-quality ice cream, and that better options exist for enjoying homemade ice cream. If you'd like to sidestep the whole process you can pick up the ice cream maker we talked about above, since it's already been peer reviewed and has passed the real world test. The cuteness factor for Ice Cream Magic doesn't do enough to get us to recommend it fully.
Read user reviews on the Ice Cream Magic
Our Recommendation
This can be a fun project for the kids, and they may be less concerned with getting perfect-looking ice cream, and more concerned with the fun of making it on their own. Kids also have the energy to shake things up for 3 minutes. If you'd rather go the lazy route for the same money and have a higher likelihood of getting ice cream that looks and tastes like ice cream, we recommend getting this electric ice cream maker instead.
What do you think? Does Ice Cream Magic work or not?