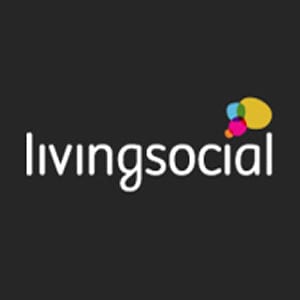 LivingSocial has a pretty good advertising campaign, so you've probably seen them on TV or heard about them on the radio. The concept is that this is a win win win situation, whereby local vendors attract new business by offering hot deals, consumers benefit from these reduced prices, and LivingSocial benefits by collecting a fee from the business. Whether or not this business model is feasible long-term is for the CEO to figure out. All we are really concerned about here is whether or not this actually works.
Overview
If you're familiar with Groupon, LivingSocial is pretty much the same concept. They are set up to send you daily deals in your local area. Some of the offers are pretty good, but many of them would only be attractive to a small subset of people. Their system should get better and better at determining the things you'd be interested in, but at first it's just a hodgepodge assortment of various activities and services like spa treatments, and day passes to the zoo.
The Claim
These deals are claimed to be exclusive to the LivingSocial community. They also say that they always bring you something new to try, whether it be restaurants, spas, shops, travel, and more. Another feature of the site is that the deals have a time limit, so even if they don't sell out there's still an element of scarcity, or at least urgency.
The Hype
The hype with these deal of the day sites is that you wouldn't normally buy most of this stuff on a daily basis, and it is all pretty much impulse purchases. If you have a weekly date night, it can be handy to get a good deal at the restaurant that you want to go to that week, but aside from that this site will only get you to spend money on things you don't need, and wouldn't otherwise purchase. It can be habit forming.
The Cost
It's free to sign up with LivingSocial, and the things you buy through it are generally offered at a good discount. The best deals will go quickly, but there are always products, services, or events that are on sale at all times so there's always something to buy.
The Commitment
The messages from LivingSocial can quickly turn into unwanted spam. The reason for this is that we typically don't buy these kinds of things on a daily basis, so only once a week or twice a month or so are these emails welcome. So you have to be committed to deleting the daily message if you're just not in the shopping mood, and only opening it when you want some retail therapy.
Evaluation
The reason for the success of these deals sites is that Yellow Page listings and other alternative advertising methods for small to medium sized businesses are pretty ineffective. People want to know what's in it for them, and they are less likely to try a business out unless they feel like they are getting a deal. The days of opening the phone book and calling everyone in it are over.
LivingSocial has around 5000 employees and seems to be on the rise, even with skeptics claiming that Groupon is tanking after its IPO. They aren't entirely similar, with LivingSocial focusing a lot of its attention on larger deals, like travel packages and all-day affairs, and Groupon sticking more to smaller sized deals and trying to win on volume.
One annoying thing about LivingSocial is that they don't let you see much without providing your email address and making you verify it. It would be nice to have some sort of idea what they're about without having to sign up for their updates. However, Groupon does the same exact thing so they are just keeping up with the Joneses.
LivingSocial is expanding their offerings by making full on events out of some of the offerings. They want to add some adventure to your life with full day outings that include multiple activities, all at discounted rates. This would be a pretty good way to get out there, get more active, learn something new, make new friends, or potentially meet the love of your life.
Final LivingSocial Review
It's hard to deny that you can get a good deal from LivingSocial. From a consumer standpoint this is a definite win since you're getting a great deal with no further obligation to go back to the same location just because they give you a great deal. Many people just deal hop from offered offer, but that is a problem for the execs at LivingSocial to deal with.
Our Recommendation
You can definitely snag some great deals by keeping up with the updates from LivingSocial. We set up a special filter in our e-mail so that were not inundated with daily offers in our inbox, but we can quickly peruse the offers when we feel like it.
What do you think? Does LivingSocial work or not?